For those of us who like the occasional flutter, the rapid growth of online casinos, slots games, poker rooms and sports bookmakers has been almost impossible to ignore in recent  years.
In fact, according to a recent forecast from Statista, the total value of the iGaming industry is expected to top $47 billion by the end of this year. This makes it an extremely lucrative market for both new and established gaming developers alike, and a hotbed for innovation.
Investment in new iGaming technologies has become an essential consideration for operators looking to stay ahead of the competition, and we're pleased to say that this has a very positive knock-on effect for Apple users in particular.
Here are three key trends we've spotted that are fast becoming the norm in the online gaming arena.
 
Mac-friendly casinos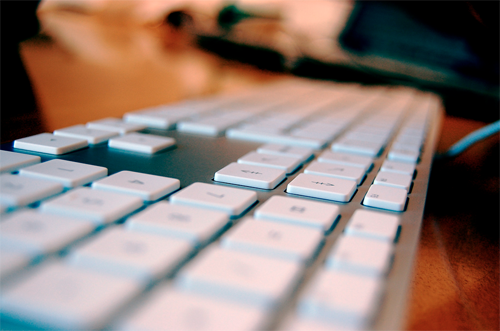 "Aluminum Apple Keyboard" (CC BY-SA 2.0) by Andrew*
 
In days gone by, the task of accessing the best online casinos using a Mac wasn't always the most straightforward. This is because a lot of developers were building software that was either exclusively for, or at least compatible with, Windows computers.
Well, times are definitely changing. Internet browsers are more similar and often use the same software such as Flash. This means that there more Mac-friendly online casinos out there than ever before, so much so that there are now dedicated review sites that help users pick and choose between the best available bonuses and promotions out there. Websites like Online Casinos Canada even host a section that is specifically for online Mac casinos, which also informs gamers as to which specific sites offer a smooth and crisp experience. It means that Mac gamers don't have to worry about hardware issues anymore.
 
The switch to mobile
Fans of iGaming will have definitely noticed the increasing focus that many online operators are placing on responsive mobile functionality, allowing players to log into their account and jump into the action from wherever they are.
There are a number of sites, like Slot Machines, which offer games that are exclusive to handheld Apple iOS devices. They host a wide range of iPhone and iPad online slots, and most of them afford players the ability to jump between devices while in the middle of the action, should the need arise. Considering that 32% of Canadians now own a device that operates iOS, this indicates that the world of casino gaming has never been more versatile for Apple lovers.
 
Choosing how to pay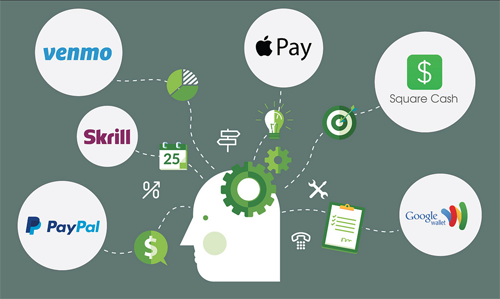 "Venmo, Square Cash, Skrill, PayPal, Appl" (CC BY 2.0) by Monito – Money Transfer Comparison
 
Again, it wasn't too long ago that the only way of depositing and withdrawing money was by using a major credit card. This approach didn't exactly encourage gamers to submit their personal details online, especially when they were joining a new site that they couldn't be entirely sure of in terms of payment security.
Fast forward to 2017 and the range of payment options is bigger than ever. This includes Apple Pay which, according to a recent statement by consumer spending portal TXN, saw its North American usage increase significantly by 50% between December 2015 and December 2016. It's clear that more people are starting to use this system for their transactions, and it shows in the growing number of online casinos which offer Apple Pay as a valid payment option. Some even allow players to authenticate each deposit or withdrawal using your Touch ID,
Anyway, we hope you've found this brief rundown useful. If you've got any other key tips on how to make the most of your Mac when gaming online, make sure to log in and leave a comment below.