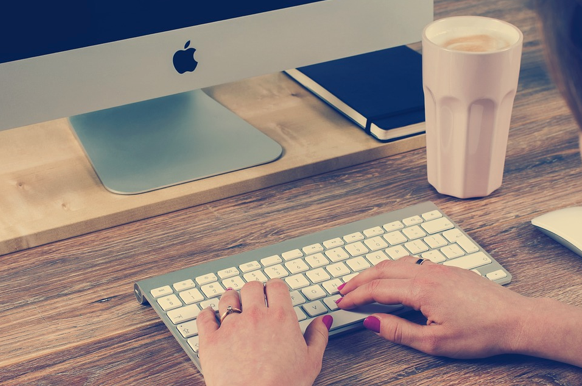 There are more ways to earn money online now than ever before. And that gleaming Mac on your desk isn't just productivity, gaming and creativity device. It's also a machine brimming with money-earning potential! All it takes to build an online side hustle (or even a primary source of income) is a bit of research, a bit of talent and an industrial-sized bucketload of persistence. Here are four ways people are successfully building an online income stream:
Trade in Forex
Online income generation is not just for the slick extroverts among us! If you prefer numbers to people and solitude to drumming up enthusiasm for your next sale, Forex trading is a great option to consider.
A few years back, Forex was an arcane corner of online business. People were doing it successfully, but there were limited resources for people breaking into foreign exchange speculation. These days, the terrain has changed.
A plethora of useful tools now exists for people eager to learn foreign exchange trading. Check out iMarkets as one glowing example. This one-stop-shop for Forex offers training, forums and a practical methodology for investment. In weeks you can build up the knowledge and experience it'd take years to acquire on your own.
Again, you do need to go into Forex with your eyes wide open. Like any kind of speculation, it's prudent and smart to only work with the money you can afford to lose. Never expose yourself to make or break financial stakes. But if you're comfortable with taking it slow and learning how it all works, Forex is a great way to develop a side income that can rapidly become a way of life.
Local Lead Generation
Local lead generation is a relative newcomer to online work, but it has so much promise. You can learn a lot more about local lead generation through online courses, but here's the concept in a few words:
Local lead generation is all about local businesses. The first step is to find a local business sector experiencing strong customer demand. Then you build an SEO-optimized website prospecting for customers. Finally, it all culminates in profit when you sell those leads to local businesses.
A great feature of this business model is that you're not competing with the whole world! You're simply working to build a highly successful website in one town. This drastically lowers your competition and gives you a much easier dataset to work with.
You're also dealing with an inexhaustible supply of potential customers. Bear in mind, according to a  recent Forbes article, over 540,000 small businesses open their doors for business every month. Each of these businesses will be eager for new customers. Demand for the leads you're finding will never dry up. 
Get Involved with a Networking MLM
Multi Level Marketing (or MLMs) gets this kind of a bad rap. It is true that the tried and tested Amway-style model of earning money requires dedication, a willingness to network and a talent for sales — and for this reason, there's a high burnout rate. At the same time though, if all these traits come naturally to you, MLMs are a feasible way to build an income stream.
There are literally hundreds of MLM businesses out there. Each will offer their own marketing resources, training, and incentives to get you started. Most of the time, this material is genuinely valuable. After all, their success as a company is built on your success as a salesperson.
All these businesses depend on finding prospects. And guess what? Social media, blogs, and online forums all offer a powerful way to build relationships with potential customers. If communication is your thing and you're already well-connected, your Mac is a doorway to drumming up business.
But when it comes to MLMs, do be warned: It's impossible to overstate the importance of boundless energy, flexibility to work long and unusual hours, a willingness to see your network as a sales opportunity. This works for some people. For others, it's unpleasant. Think carefully before taking the plunge. 
Try Your Hand at Freelancing
Then there's freelancing. There's always freelancing! The mainstay of online income generation for at least two decades now, the beauty of freelancing is that there are so many potential income streams. It all depends on your particular skill-set.
Spent years working as a technical writer? You can easily leverage this into freelance report writing and white papers. Maybe you're great at organizing an office? There's a steady demand for virtual executive admin work. Know your way around social media? Again, people and businesses are actively searching for people like you all the time.
The sting in the tail of freelancing though is that you are up against millions of other people. The only way to start out is to: a) be willing to work for a chicken feed at first; b) become obsessed about building up your skills so that you're genuinely better than the majority of your competitors; and c) work hard to differentiate yourself — find a niche that works for you.
Freelancing is an odd option for earning an income online. On the one hand, it's the simplest proposition because your existing skills are all you need to start. On the other hand, you have the monumental challenge of breaking your way through intense competition. It can be done. You just need to be smart about it.
A good computer with a solid Internet connection is your doorway to a big, wide world of income generation possibilities. While none of these are easy (if they were, everyone would be doing it!) they are achievable if you choose a path and stick with it.