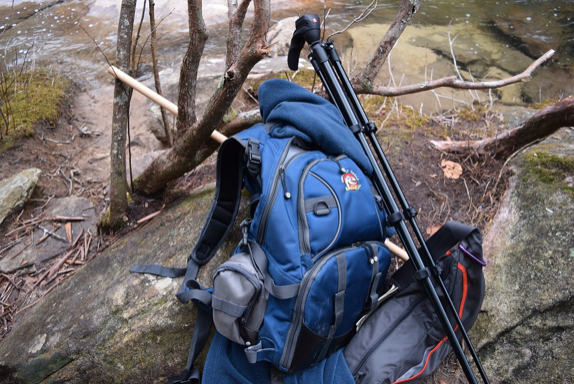 Traveling to and from your workplace and home can take from a few minutes to several hours. Nevertheless, we have to ensure to have all the essentials with us to avoid distress. Here are some essential gears you should bring during your daily travels.
Bag
The primary and essential gear to have is an everyday carry bag. When traveling to work or simply getting to your destination, one must invest in a sturdy everyday bag to carry all the essentials. Choosing a pack depends on your style and preference. Laptop bags, briefcases, messenger bags, duffle bags, handbags and backpacks, are just some of the choices. But an excellent option is an everyday carry or edc pack as these backpacks come in a wide range of variety, fitted for every type of traveler and different budgets. Some of these EDC packs come equipped with anti-theft technologies, waterproof materials, attachment points for riders, and organizer panels.
Don't forget your wallet too to hold your money and bank cards. Remember to choose the wallet style that fits you and your purpose. Some may opt for a wallet for bills and some essential cards, while others may go for a separate case. Having a coin purse may also be handy for some to manage loose change.
Water bottle, travel mug and lunch box
Did you knowthat a healthy person needs two to three liters of fluid every day? Having a water bottle with you will keep you reminded to stay hydrated. During your daily commute, a water bottle will be more convenient as you may not be able to stop and shop for drinks. To cut down on the morning rush and save money on coffee, you may want to try a travel mug for your coffee or smoothies. Just make sure to invest in a leak proof cup to avoid spills.
If you bring your lunch to work, then get a lunch box that is lightweight, sealable and has multiple compartments to separate your meal. A reusable and microwavable container is also beneficial.
Handheld devices and accessories
We greatly rely on our smartphones and has become a significant part of our everyday life. And no list of essentials will ever forget this item. Aside from your smartphone, a tablet or other handheld device comes in handy during your commute. Load it with various audio files, games, ebooks and digital magazines or even video files for those longer trips.
To make your commute more productive, try these applications:
To-do list: Wunderlist, Dragon Anywhere
Notes and Task Manager: Evernote
Social Media: Facebook, LinkedIn, Twitter, Pinterest, Instagram,
Email: Gmail, ASAM
CRM: HubSpot Mobile
Language: DuoLingo, Rosetta Stone
Podcast or Audiobook: Audible, Podcasts, Stitcher
eBooks: Kobo Books, iBooks, Kindle, Zinio
News and Current Events: Pocket, Apple News, Feedly
Fitness Tracking: Nokia Health Mate, Fitbit, Apple Health
You may also get some work done with your laptops or 2-in-1 PCs. For better sound experience and to avoid disturbing your fellow commuters, bring along good-quality headphones. And a portable charger will come in handy for long travels and when you get stuck in traffic.
Keep your electronic accessories organized with organizer packs and pouches. These packs are designed to house cable wires, SD cards, flash drives and other electronic devices.
Comfy shoes, sunglasses and layers
For your overall comfort, have comfy shoes and bring along sunglasses and layers. Having good shoes will make a lot of difference during your commute. Whether your travel requires a lot of walking or if you are forced to stand for a long period, having comfortable shoes will help support your feet and ease the pain. Look for shoes with a padded and flexible sole, breathable material, and offer a level of support. You may invest in comfortable work shoes that you can use for work and commute or opt to change shoes when you get to the office.
It is also essential to protect yourself from the cold. Some transportation could be surprisingly chilly and having some layers will save you from cold. Having a layer of handy clothing will help you adjust to any weather or temperature. Have a coat ready during the cold winter or a simple shawl could do the trick on warmer seasons.
Sunglasses, on the other hand, comes especially helpful to block the glare from the sun. It also provides a level of privacy when you decide to take a nap. And don't forget to get your contact lenses online!
Medicine and tissue
Your daily commute can sometimes be too much for your body. Have painkillers ready for headaches and body aches or antacids to help neutralize stomach acid and store these medications in travel pill organizers. Wet towels, tissue and travel size disinfectant sprays are also helpful when addressing unexpected situations that need cleaning or disinfecting.
Writing Materials
Get back to basics and use a notebook to write your thoughts or to-do list. A notebook will come in handy when your phone is out of juice, and you somehow forgot your charger. Whether it's a list of things to do or a draft of a document, having a classic notebook will do the task.
Everyday commute can be exhausting. Studies show that millions of workers are spending long hours on the road. But remembering the essentials will make it bearable if not enjoyable. Remember that for every distance travelled brings you closer to your goal. Just bring a positive attitude, a smile and your essential gear for your daily travels.