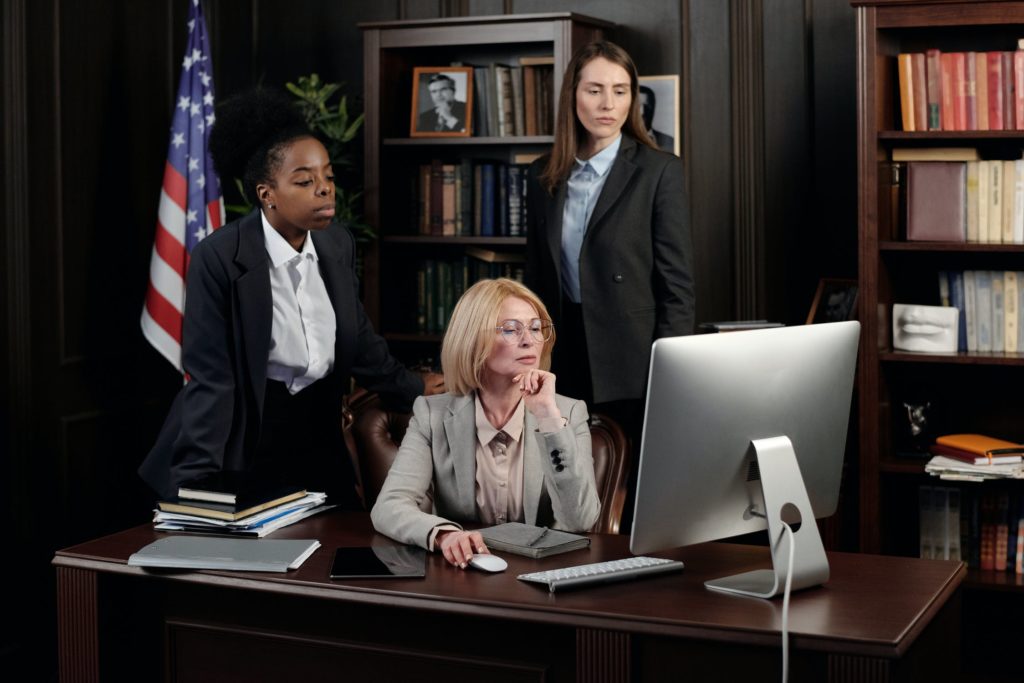 For small business owners, hiring a professional lawyer is essential. Of course, the best attorney for your business is going to depend on your company's legal needs, and there is a good chance that no one attorney will be able to handle everything.
So, the best attorney might actually be a law firm that consists of several attorneys with varying specialties. There are plenty of reasons why your small business will need a good lawyer behind it – assisting with real estate needs, negotiating contracts, intellectual property protection, taxes, and more.
Let's take a look at how you can find a good lawyer for your business's team.
How Should You Find the Right Legal Help for Your Business?
One of the most popular options for finding a business lawyer is to ask your business associates and personal friends for a referral. Bankers, accountants, and insurance professionals have all generally worked with trusted attorneys and can refer you to one that they are comfortable with.
There are several resources online that also help you find a business lawyer, and we personally recommend Alizio Law, PLLC, which specializes in helping you stay on top of your taxes and avoid getting on the wrong side of the government's tax authorities.
You should interview several attorneys before deciding so that you can find one who is not only well-versed in small business law but also the industry that your business specializes in.
Ask them questions regarding their experiences with your current legal issues, and also ask for references so that you can check how satisfied other business owners are with the services the attorney provides.
It is important that you are comfortable understanding what the attorney tells you. Remember, in this situation, you are the customer, and you should feel like the attorney or firm is fit to serve your needs, both now and in the years to come.
Types of Attorneys
Lawyers are becoming more and more specialized as time goes on. Someone that does mostly house closings, wills, and other matters unrelated to business will naturally not be the best fit to help you in your business's legal matters. At the bare minimum, your business lawyer should come equipped with the following skills:
Business organizations
Your lawyer will need to be able to help you decide whether a limited liability company (LLC) or corporation is a better way for you to organize your business. They should also be able to prepare the necessary paperwork.
Contracts
The lawyer needs to understand your business quickly, prepare the standard for contracts you will need with clients, customers, and suppliers, and also help you respond to contracts that other people want your signature for.
Intellectual property
If you are in a design, media, or other creative business, it would definitely be beneficial for your lawyer to be able to help you register your services and products for copyright protection and a federal tradesman. However, in general, these things will be done by specialists who only perform work to do with intellectual property.
Taxes & licenses
While your accountant will prepare and file the tax returns for your business annually, you will want a lawyer that knows how to register your business for state and federal tax ID numbers. They should also understand the consequences of the basic transactions that your business will participate in.
Real estate
Commercial space leases, like retail stores and offices, are very complex and are always drafted so that the landlord is the party that benefits. Since they are generally physical documents, you might think that they are non-negotiable, but this is not the case.
Your attorney should have a standard tenant's addendum that includes provisions that are beneficial to you, which can be added to the physical lease document.
Big or Small Firm?
In general, the larger the law firm, the greater the overhead, and thus the more expensive your hourly rates will be. Still, there are several advantages that larger firms have over smaller ones.
Like we mentioned earlier, lawyers are becoming more and more specialized, and if you use a solo practitioner or a small firm, it is likely that they will not have all of the necessary skills to aid you in growing your business. Sooner or later, the 'generalists' that practice in small law firms are going to refer you to specialists, and you will soon find yourself interacting with several attorneys at once.