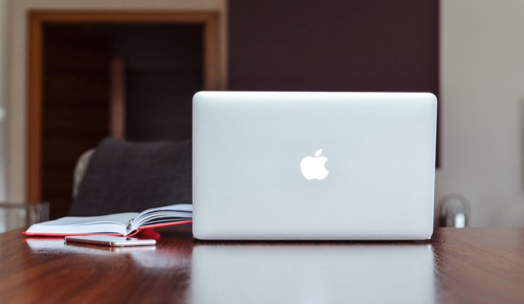 Apple is well on it's way to becoming the world's first trillion dollar company. Part of their success is the way in which they keep their design process so secretive. In the cutthroat competitive technology business, there is no other way to operate and be successful.
One of the ways that Apple keeps its quality control at such high levels is by integrating the design and manufacturing process right along with their control levels. Inspections and testing aren't done only at the end of the process but all the way through.
Quality control has become the most important part of any business that wants to build trust and accountability with a lasting customer base. From the design labs of Apple to the car plants of Tesla and the sophisticated laboratories of supplement giants like Mountain Rose Herbs, quality is paramount.
Little is known about the internal workings of the design process used by Apple, but here's what we do know about how they integrate quality control within the entire process.
Independent Design Teams
Once a new project is started like the iPhone 5, an elite design team is chosen and then sequestered away from the rest of the company. It is not known if the team is moved to a separate location for every new product launch, however, the goal is ultimate secrecy, even from other Apple employees.
Design teams work solely on design; no budgets, no red tape and no waiting on other departments to coordinate with a plan. Designers are given the power to work completely independently in an entirely focused manner that gets them the ultimate results.
Monday Meetings
To help design teams stay on track, there are Monday meetings held each week. This lets other parts of the company get news on the new products straight from the design teams while maintaining accountability. Any issues with quality control, possible production problems, or budget are addressed at this time.
Once the meeting is complete, the design team is free to get back to work while the other departments can work on solving the exterior issues on their behalf. This is just another way that the design teams are empowered to focus on design and not any other factors.
Manufacturing Cycles
Most products go through a prototype phase where bugs and quality control issues are worked out in the design. Apple doesn't follow these manufacturing rules. They partner with global manufacturing giants like Foxconn to ease the process and keep their costs down. Instead of dealing with prototypes, Apple design teams submit finished products ready for the line.
The production process will go through several cycles before a product is ready to launch. Each "version" of the product will run through a regular, however limited production cycle. Once complete, the product will then be returned to the design teams for rigorous testing, reviews and then redesign. It is said that the average new Apple product will go through 4-6 full production cycles before it is perfected and ready to launch.
By integrating quality control into every aspect of their design and manufacturing process, Apple can consistently release excellent products that have few design or operation issues. This is one of the ways that they stay on top of the technology world.