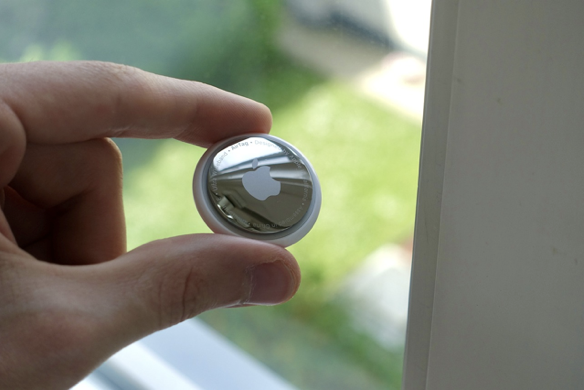 The AirTag is an excellent innovation that has been making many people's lives much more convenient. Most users use it to locate small items, such as keys, a remote, and luggage when traveling.
However, it would be such a waste to utilize them rarely when you can use them for other things that can make your life easier. So, if you plan to purchase your tags, here are five other ways to use them.
Helps Set Your Light and Air Conditioner
"Apple AirTags: Secure Your Valuables Today" is a popular line associated with the current popularity of AirTags. As this suggests, one of the best ways of owning an AirTag is that it's a very convenient way to secure your belongings due to how small and compact it is. Because of its size, you can even purchase them with keychains or covers to style them.
But did you know that you can also use it to prepare your home from your driveway? Just within 33 feet of your home, everything can be set. If you're bringing a lot of stuff from your car, a tap on your AirTag can help open your door and turn on your lights as you enter or even turn on your favorite playlist.
If you have the Apple AirTags and your home is filled with smart devices that you can control by phone, like smart lighting and your air conditioner, then you're in for a lot of surprises. The AirTag has built-in near-field communication (NFC). This short-range wireless technology works similarly to how your phone serves as a credit card or a transit pass when you commute.
So, to do this, your phone should be compatible with your home's smart technology. Then, make a shortcut that allows your AirTag to trigger commands, such as turning the smart light on to your preferred setting.
Make A Call or Message Someone
Another fascinating feature of AirTag is that it allows users to call or message someone for them. Again, this is made possible due to the AirTag's NFC.
Whether you're out on the road or have your hands full, tapping your phone against your AirTag will trigger the NFC to do its work. Since AirTags can work on multiple commands, you don't have to worry about buying a new one to create a new shortcut for another person. You can easily do this by setting up your phone to connect to your AirTag.
First, you need to launch the shortcuts app, then tap the automation. At the + icon, you'll need to select "Create Personal Automation" and then click the NFC. Once you're done connecting your devices, you can add tasks. Remember to turn off the "ask before running" for a more convenient experience. Once your AirTag connects to your phone, you can easily call or message anyone.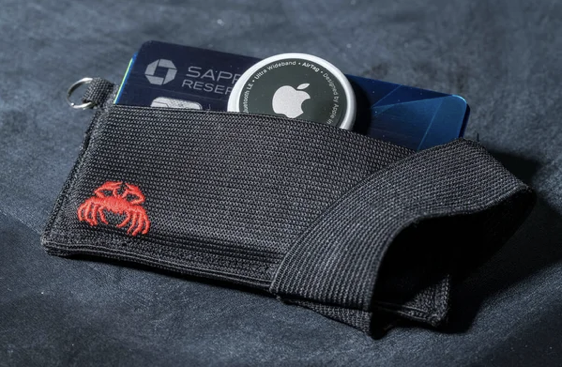 Sets Up Reminder
Are you the type who wants to start journaling but gives up because you constantly forget to log in? Or do you have something planned for the day and want to get everything ready when heading out? Then, let your AirTags remind you!
A single AirTag can be a shortcut to multiple other commands. So, if you have other routines, you can use them to pop all the commands for a specific task, be it cleaning your bathroom or running Spotify, and remind you of other tasks that need to be done.
You can also take this chance to remind yourself to set your journal every night or every morning. With this, you won't forget anything as you continue your day.
Helps You Focus On Your Work
Some smartphones have a do-not-disturb function that prevents users from being notified by the apps on their phones. However, before you can start this function, you'll need your phone to configure them first, which might take longer if you're distracted by the other applications and, in the end, wastes more of your time.
To prevent this, you can instead initially configure your AirTag. So, when you're about to focus or do something important, you can easily tap on it rather than opening your phone and manually setting the do not disturb function. On top of this, you can also adjust the time to keep track.
Tracker For Yourself
You probably already know that several people use AirTags to keep track of small items, their children, or even their pets. However, only few realize that you can also put an AirTag on yourself if the worst-case scenario happens. This is especially helpful if your phone is taken away from you.
As modern technology has easily progressed, crime rates also seem to increase. So, when you don't feel safe walking at night or going home alone, keeping an AirTag close to you allows you to be on other people's radars in case you need help. You can put them in your pockets, bag, or wherever you like and share them with your family through Family Sharing.
However, remember that this only works when your AirTag is within 33 feet of other phones. So, as a backup, make sure to share your location through Google Maps and the like with the people you trust.
Final Thoughts
Thanks to modern technology, a lot of things have become more accessible to a lot of people. New devices like AirTags offer an opportunity for an improved quality of life. As such, investing in one is a significant upgrade to your lifestyle. So, whether you need to keep track of things or make your day-to-day life much more convenient, an AirTag is surely a handy device.