Traveling to a new destination is fun and exciting, but it means leaving your creature comforts at home. In the tech age, those creature comforts consist of secure and trustworthy Wi-Fi connections, chargers wherever you need them, and quick backing up of files to the cloud. When you're on the road, you lose access to these things that blend in seamlessly throughout your day. Without them, your tech is useless and won't be available for you when you need it most. Following are four tech tips for traveling like a seasoned veteran of the road who has everything he or she needs always within reach.
Bring a Portable Hard Drive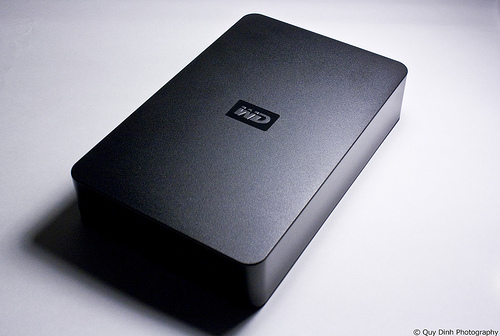 Image via Flickr by Quy D.
You never know where you'll find a reliable internet connection while you're on the road. That means that you don't know whether your phone is backing pictures up to the cloud or whether you're going to have the ability to upload photos from a DSLR. Don't put your precious memories at risk! Bring along a portable hard drive to store all the images you took during the day. Portable drives are small and sturdy and are designed to put up with the rigors of travel. The bonus of taking files off the phone is that the battery lasts longer. Make it a point to back up to the drive before you go to bed every night.
Pack Multiple Charger Plugs and Cables
Smartphones all have one problem in common: You never know when your battery is going to die. It seems like Murphy's Law kicks in whenever you try to predict its drain rate. Even a phone such as the iPhone 6s, which has an excellent battery life, can suffer from premature draining. Don't rely on your ability to estimate use or that you'll only need one cable for charging. Bring along two or three cables and plugs. They're light, they won't take up room in the bag, and you'll be glad you did. Tape them to your devices and laptop for easy retrieval later. If you find that it's difficult to pack with the cables taped to the device, coil them neatly and pack them together. Airport security will most likely ask you to pull them out, but when cables are neatly stored, you can pull them out quickly, show them, then move on with little loss of time.
Get a Wi-Fi HotSpot for Cellular Data
Keeping your data secure is as important while traveling as it is when home. If your mobile carrier doesn't offer a reasonable hotspot data plan, get a Wi-Fi hotspot that you activate when you need it. A hotspot is password-protected and uses data encryption. The information that you transmit through the hotspot is locked down during transmission, and thieves can't pick out your sensitive data.
A hotspot is also convenient for those times when the hotel Wi-Fi is slow or you just can't find your way to a reliable public Wi-Fi node. You don't have to disconnect yourself from the rest of society while traveling unless you absolutely want to.
Use One Bag for All of Your Gear
Having one carry-all bag for your electronics is the safest and most convenient way to get through airport security and reduce the risk of loss or theft. There's the argument that you'll lose everything in the event your bag gets stolen, but you also have the trouble of keeping an eye on everything in separate bags, dividing your attention in multiple different ways. If you find that you prefer to avoid checking luggage, get a bag that's large enough to fit within the carry-on limitations and balance your clothes-to-gear ratio accordingly. Otherwise, keep your tech gear with you and check your luggage with clothing in the cargo hold. 
These are just some tips to help you travel like a pro with all of your tech. You'll benefit from having everything in the right place, backups for your data, and cables to charge devices when needed. Follow them to get yourself through security more quickly, keep yourself out of trouble, and communicate securely.