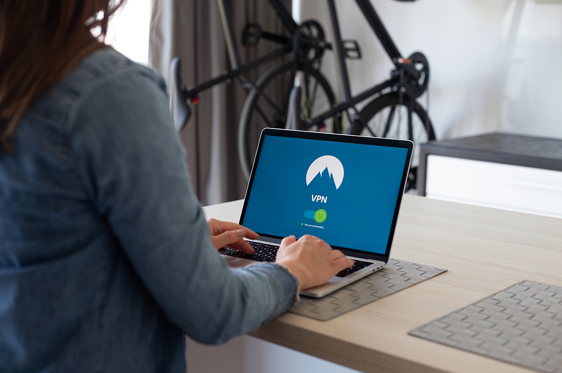 VPNs are used by millions of people worldwide. While it's quite popular and almost everyone knows what a VPN does, not everyone is familiar with its history and roots. To understand how VPN came to life, we need to have a grasp on the digital foundations that led to its existence.
We'll have to go back to 1996 when an employee working for Microsoft started working on something called Peer to Peer Tunneling Protocol. His work was finished and it was published in 1999. Big government organizations and corporations wanted to find a way to ensure that their communications are private and secure. As offices in big organizations are quite distant and they depend on sharing data through the internet, it was important to remove the possibility of unpermitted users or hackers to steal any information. VPNs were used to provide the correct users with the information from any office in any location of the world. It was only natural as time went by, to develop a more secure encryption policies that ensured VPNs were always at the peak of security. The wave of hacking and blackmailing helped in the development of more secure VPNs as the market started demanding it for its public safety. It wasn't the only protection from black-hat hackers and malicious organizations, it was also a way to circumvent the censorship forced upon many people in various locations in the world.
Privacy scandals on a global scale, like Wikileaks and the net neutrality laws, introduced in the US made people very aware of their online presence and how leaving it unprotected can be used against them. The popularity of VPNs is on the rise as more and more people are starting to adopt the technology with huge demographics seeing it as their way to explore the internet without any restrictions. The VPN market is seeing a huge rise in growth as the numbers of users have increased more than 165% between the years 2016 and 2018. What proves VPNs effectiveness is the less-developed and oppressed countries are the biggest users of VPN technology, even more than first-world countries. Open source projects where researchers are working on the evolution of VPNs and making it available to everyone for free are truly helping the world become a better place. There are hundreds of VPN service providers all around the globe, but they're not all the same. Some may not be as safe as they claim to be, and some are maliciously dangerous as they breach their privacy terms, collecting and storing information about their users. We'll be presenting you our list of the best 10 VPN service providers that would accommodate you with the security and efficiency you desire.
1. NordVPN
The name of this VPN was a tip-of-the-hat to Nordic ideals regarding confidence and trust. NordVPN is based in Panama. Some people may ask why Panama? Panama is considered one of the best countries in the world when it comes to security and the absence of internet censorship on citizens. There are no legally-binding laws regarding data retention, nor do they participate in any censorship treatise. NordVPN is considered one of the best VPN services in the market and it operates using a no-logs policy which makes it impossible to retain individual customer's information even if a court order was issued. This VPN is one of the biggest VPNs in the market with more than 5,800 servers distributed in over 60 countries. One of their unique features is "Double VPN" which merges two independent servers to obtain twice as much security. For those who are extra cautious, NordVPN provides a "Kill Switch" feature that terminates any specified application operating on the VPN once the connection goes down to ensure that no packets are sent unprotected.
A lot of professionals and experts have run tests on NordVPN to see if what they claim is true. What they found out was that there were no leaks of any kind. This VPN can bypass any geo-restrictions and it can even work on VPN-intolerant applications or websites like Netflix. It's possible to connect up to 6 devices at the same time, not to mention that the VPN works on any platform that uses the internet. You can secure the connection even further by making your router operate using the VPN so that any information sent using the internet provided by the router would be encrypted, no matter the device you're using to send it. Their prices are quite friendly as long-term subscriptions can bring the price down to 3 dollars per month.
2. SurfShark
SurfShark is another VPN based in a country with no intolerant laws or censorship regarding the internet, the British Virgin Islands to be specific, which is outside the legal jurisdiction of the UK. They are considered quite spread all over the world with over 800 servers in 50 countries. SurfShark is popular with its notorious ability to easily unblock Netflix on any of its servers. Similar to NordVPN, SurfShark comes packed with a kill switch for ensuring privacy. A unique feature that SurfShark provides is the "Whitelist", which is the ability to add a few websites to a whitelist to allow the VPN to remove its barriers so you could use your normal IP. SurfShark is one of the best VPNs when it comes to the number of devices you're allowed to connect; you get unlimited device connections allowed through the VPN. Their best feature in our own opinion is the "Camouflage Mode" which masks your connection quite well that even your ISP won't be able to tell that you're using a VPN.
3. ExpressVPN
Located in the same Virgin British Islands that SurfShark is located in, ExpressVPN is one of the rising challengers in the VPN market. It's considered one of the most spread VPNs over the world as it has 3000 servers distributed over 94 countries. Connections are encrypted using the famous AES-256 encryption along with OpenVPN, IPSec, and other protocols. ExpressVPN gives you the option to choose from 6 different standards to operate; the setback is that not all cities have all 6 standards available. The VPN comes with a built-in kill switch for maximum security. Just like NordVPN, they ensure enforcing a log-free policy to ensure that no individual or even governments can snoop around. ExpressVPN is known for its high speed as the speed did not suffer while unblocking Netflix or torrenting files. ExpressVPN may be less popular as it's a bit pricier than other VPNs with $6.67 per month in a 15-month subscription.
4. IPVanish
IPVanish has over 1300 servers across 75 different locations. Even though IPVanish operates within the jurisdiction of the US, it has a log-free policy that prevents any kind of malicious tampering. The company's stance behind privacy is impressive and show how they truly care about protecting information about their clients. IPVanish supports the Electronic Frontier Foundation, which is a nonprofit that works towards improving the privacy conditions of the internet globally. One of the unique features of this VPN is its support of Kodi. It's an open-source streaming application that can be integrated into most media players to provide access to different media across the globe; it's a built-in feature in IPVanish software. They allow 10 simultaneous connections through the VPN. VPN-intolerant websites were unblocked easily using IPVanish. Their long-term subscription plans leave a few bits to be desired as it doesn't offer significant discounts as other VPN providers do. Their main drawback is that they don't allow torrenting and using Tor through their VPN.
5. PerfectPrivacy
A VPN with a no-logs policy under the jurisdiction of Switzerland, which is known to be quite safe in regards to internet censorship and monitoring. They use AES-256 encryption along with SSH and OpenVPN protocols. They're famous for their unlimited connection policy which puts absolutely zero restrictions on the number of devices connected to the VPN, and just like NordVPN, you can use it on your router. It's quite lenient with torrenting and the usage of the Tor is allowed on most of their servers. You should know that Switzerland is cooperating with countries under the 5-eye jurisdiction, which isn't that bad but it's not the best. If you're looking for a variety of countries you may not find PerfectPrivacy perfect for you as it's only distributed across 26 countries. The pricing isn't that impressive as it falls under the pricey category compared to other popular VPNs.
6. Mullvad
Mullvad is considered one of the safest VPNs to sign up for thanks to their anonymous SignUp policy. They don't keep any logs and use bank-grade AES-256 encryption alongside OpenVPN and WireGuard protocols. If you're looking for speed, then Mullvad is for you as it's one of the fastest VPNs in the world and will keep you satisfied in that department. A couple of years ago Mullvad's interface wasn't user-friendly, but they took the feedback and made the interface much better. The most unique feature is the fully anonymous SignUp process. Zero information is taken for you, not even an email address. They generate a random account number which you buy for using cryptocurrency for maximum security and retaining privacy. Even though they operate from Sweden, which is under the 14-eyes intelligence community jurisdiction, their SignUp process makes it very hard to extract data from them.
7. CyberGhost
CyberGhost comes packed with over 4,000 servers distributed in 60 countries across the world. Privacy is taken quite seriously as the VPN operates under the Romanian jurisdiction and keeps a no-log policy enforced at all times. Experts found no DNS leaks at all, even when tested numerous times. CyberGhost comes with a built-in kill switch to terminate any application before its information gets leaked through the tunnel. All their servers support Tor operation, but you may find some difficulty with torrent on some of their servers. You can locate the servers which support torrenting using their search feature. Long-term subscriptions are quite lucrative deals that could reach $2.75 per month.
8. Trust.Zone
The performance of Trust.Zone relative to speeds and efficiency is quite higher than you'd expect with packages that cost $2.88 per month. The pricing of this VPN is one of the best with great ranges for different subscription plans. Trust.Zone operates out of Seychelles which is not just a tropical paradise in East Africa, it's also considered one of the most privacy-concerned countries. They have a no-log policy, but they don't have to answer to any country requesting your data; you should be in safe hands. They are compatible with most operating systems and work with routers as well. All their servers have zero restrictions when it comes to torrenting. Their customer service may leave a lot to be desired and they provide a maximum of 3 simultaneous connections only.
9. Private Internet Access (PIA)
PIA is one of the fastest VPNs in the market. The reason they can offer such high speeds is that they give you control of the encryption. The default AES-256 encryption can take a toll on your internet speed, so they allow you to downgrade it to AES-128. It's a bit less secure but when you're trying to reach certain speeds and you're sure about the network safety, it should be ok to use it. This synchronizes well with torrenting as torrenting is allowed on all of their servers. You can connect 10 devices simultaneously and have them protected with over 5 tunneling protocols. They're quite affordable compared to other providers on this list with plans that range from $3.49 to $9.95. They have over 3,000 servers spread over 32 countries.
10. ibVPN
ibVPN security is considered one of the best as they have a strict no-log policy in addition to being under the Romanian jurisdiction which is a privacy-haven. This VPN is the best for those who have a lot of devices that most VPN providers don't support; ibVPN supports less-popular platforms like Kindle Fire, Tomato, PS Vita, and many others. They offer military-grade AES-256 encryption to ensure your data is uncrackable. Their long-term plans are quite lucrative yet their short-term plans are a bit on the pricey side of the spectrum. You shouldn't expect the highest of speeds with ibVPN as they are quite average. Torrenting isn't convenient as it's supported by very few servers.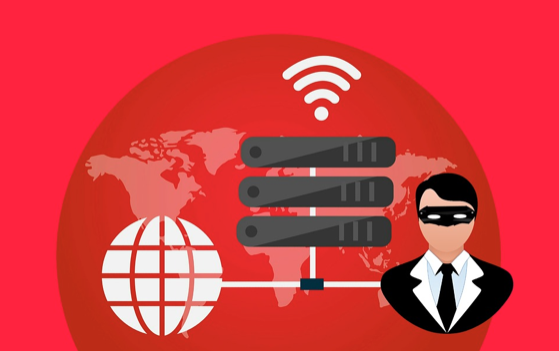 It's quite hard to settle on a VPN that's good at everything. You'll need to assess your needs and budget to see what kind of VPN would suit you the best. Being concerned with privacy may take from performance and vice-versa. Some research into VPN providers should be beneficial to help you decide.