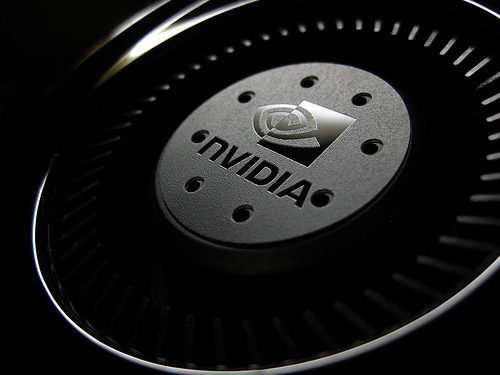 "nVIDIA" (CC BY 2.0) by Laineema
While it is safe to say that Apple's range of Macs has been great for many things down the years, gaming is not generally seen as one of them. The platform has just never taken off with gamers and has often lagged behind consoles, Windows PC and, well, a host of other formats, when it comes to video gaming.
This appears to have got significantly worse in recent times following the emergence of mobile gaming. Research from IDC recently showed that the huge success of titles such as Pokemon Go meant mobile gaming generated over 25%Â more spending than PC and Mac gaming across 2016 alone. This followed another study cited from Slash Gear back in 2014 which stated while Mac gaming would grow by 4%a year up to 2017, revenues would drop as casual browser titles make a move to smartphones and tablet. Add into this mix the release of major new hardware including the Nintendo Switch, it is often hard to see where a machine like the Mac fits into the current gaming landscape.
A few options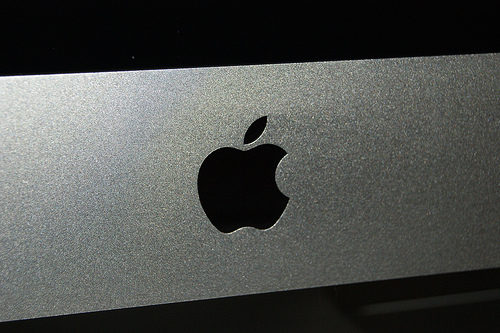 "Apple" (CC BY 2.0) by JeanbaptisteM
But why is this the case? Often the argument regarding the gaming potential of the Mac comes down to the suggestion that it is lagging behind other formats in terms of having the high-end horsepower required to provide an exciting and effective gaming experience. Yet, despite this, it is not like those who own Macs have been particularly struggling to access a range of different gaming options in recent times. For example, major titles are still released on the platform – albeit occasionally months after the release on other formats – with F1 2016 being one of the most recent new additions to be confirmed.
Furthermore, research recently suggested that there are more than 4,500 Mac-friendly gaming titles on the Steam service, while anyone desperate to play newer titles can use Boot Camp software to run Windows on their system and play that way. Finally, people can just avoid games that need serious juice and focus on more straightforward online games, including online slot titles offered by sites such as Betway Casino– some of which are officially licensed pop-culture themed games, like the Game of Thrones slot. A wealth of web-based gaming options on sites such as GameStop-owned Kongregate as well as Newgrounds – which was launched more than two decades ago, in 1995 – provides alternatives for Mac users who don't mind a more casual approach to video games.
New firepower
However, despite these options, the general view still does seem to be that if the Mac is truly going to be taken seriously as a gaming platform it is going to need some new firepower. Fortunately, it looks like that firepower may have just arrived. Visual computing technology giant Nvidia recently confirmed it is launching its Pascal drivers for Mac, which means that Apple users will now be able to use the macOS in conjunction with top-of-the-range 10-series graphics cards such as the new Titan XP. The drivers are available in the WebDriver-378.05.05.05f01 package and are compatible with all eligible GPU products from Nvidia. The news is massive, with the availability of this processing power meaning that Mac systems will have some major heft which will allow them to do the heavy lifting required for high quality gaming.
An eye on the future?
While the announcement is good news for the present, there have already been suggestions that Nvidia has taken this step with one rather calculated eye looking towards the future. Specifically, experts writing for Nasdaq have pointed to the fact that Apple is looking to refresh its Mac range in the coming months, so Nvidia may well be seeking to benefit from the major sales that Apple tends to enjoy when it launches a new product. It may not be all one way though either, as Apple will know that Nvidia's involvement in future hardware could well also increase sales and interest too.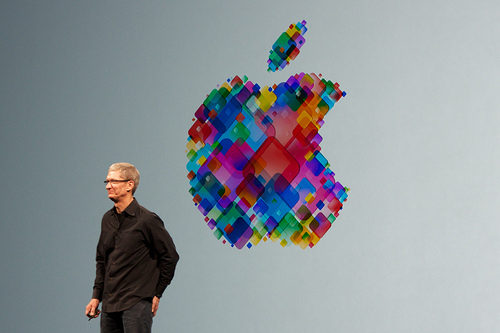 "Apple CEO Tim Cook" (CC BY 2.0) by deerkoski
Nvidia's processing power may also come in handy for Apple as it continues to take steps to explore the potential of both virtual and augmented reality too. CEO Tim Cook has not been shy in discussing his interest in AR in particular and with Apple reportedly continuing to work on the development of new wearable AR glasses, Nvidia's technology might have a role to play in helping the company bring that and further innovative products to the masses.
Exciting times ahead
All in all, it appears that Nvidia's decision to release the Pascal drivers for Mac could be just what the doctor ordered when it comes to Apple boosting the gaming potential of its desktop machines. Now that the Mac truly has the power, it will be fascinating to see what Apple can do with it and whether they truly can persuade the wider public to ditch other formats and use the systems for gaming. It is also going to be fascinating to see whether this link-up between Nvidia and Apple truly does mark the start of a much deeper relationship between the pair which goes beyond pure gaming. Ultimately, it is safe to say there are exciting times ahead.