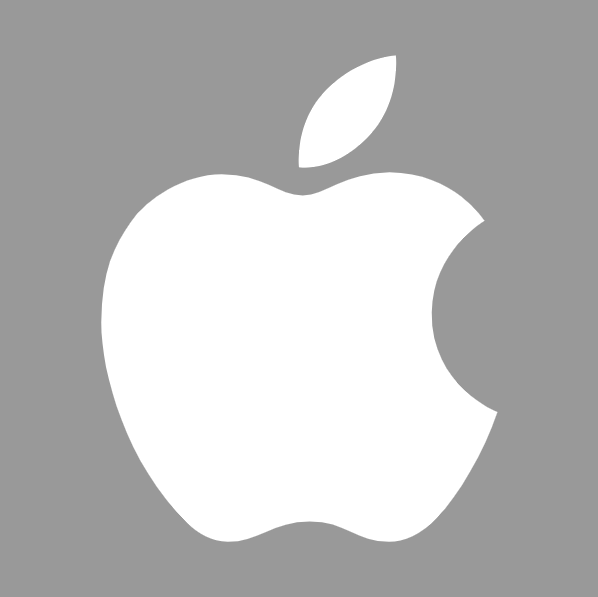 Another year brings with it another Apple iPhone release. Each year, we get excited about the features and technology we'll discover in these new models, dreaming longingly of the gaming apps we can interact with on the go. But with pretty much the same frequency, we also get a bit disappointed in the overall gaming performance of the new iPhones, so we invest our hopes into the next generation, believing that this time Apple will get it right.
iPhones have been delivering disappointment across all mobile gaming sectors, including the increasingly popular iGaming, for years. Back in 2016, industry insiders waxed lyrical about the potential that the (then) soon-to-be-released iPhone 7 had to "change online gambling forever." However, this didn't happen. Even though gaming platforms continue to push out new and innovative apps, and the technology and power of each subsequent iPhone improve on the last, we're still left waiting for that Apple-instigated iGaming revolution.
At the end of 2018, Apple sprung three new devices on us: the iPhone XS, XS Max and XR. Retailing for an eye-watering $749 to $1099.99, depending on the model, once more, our hopes ignited as we assumed at least one of these options would finally be the gaming phone for which we have waited. But would any of them live up to our expectations?
Positive Signs
The signs were good, not only could these new phones take playing Fortnite to the next level (more on that later) but the flagship game looks beautiful. The Elder Scrolls: Blades is the game of choice for the iPhone XS, XS Max and XR (spoiler: it's also available on Android), as this first-person RPG seems to have everything we looked for, even though we're still waiting for its official launch. Coming from the same developers behind The Elder Scrolls: Skyrim, Oblivion and Fallout 4, Blades is pretty much the first foray into mobile gaming in the Elder Scrolls franchise.
So far, it's enticing, but then, we have the added Fortnite extra. These new devices are capable of running the game at a super-smooth 60 frames per second. For anyone that's not a gaming geek among our readers, that's a console-equivalent frame rate. Pretty neat, huh? And it also sounds like a huge step up from the frame rate of 2017's (so redundant) iPhone X, which is locked in at a measly 30FPS.
It's a utopian picture for mobile gaming, but reality paints a different one. Although you may assume that some technological wizardry on the part of both Epic and Apple went into achieving the new frame rate, all Epic's developers had to do was a few modifications to unlock the frame rate and then, add the new option into the game's menu. Fortnite runs on these new devices, not from a Herculean coding effort but because of it's new A12 Bionic silicon. Theoretically, the iPhone X is capable of running Fornite at 60FPS, but it would overheat and compromise CPU, GPU and battery life. So, the new range features greater thermal capacity and a bit more power. But honestly, shouldn't that already be the case in a new model? It's not something to write home about, triggering that still-awaited revolution.
Harsh Reality
Once again, we have brand-new Apple devices, but once again, the tech giant has played it way too safe and not embraced its potential to transform mobile gaming. And as if these lackluster updates weren't reason enough to consider whether we want to renew membership to the Apple fan club come 2020, we also have to endure the (frankly, ridiculous) price tag.
Looking at the iPhone XR, which is a cheaper, budget-friendly model in this range, we have a starting price of $749. That's a starting price in the U.S., and in some places, it's going for as much as $949. Only Apple could release something costing almost a grand and call it "cheaper"! And how does this more affordable model shape up as a gaming phone? Well, once again, from the outside, it seems solid, running on that same A12 processor, so it has plenty of power to run games and apps with demanding graphics and augmented reality. But look a little deeper, and the cracks start to appear.
Firstly, this model has only a single camera at the rear, meaning depth quality suffers, and when playing AR games, the OS has to rely on software algorithms. The material in the handset is a bit, well, cheap in comparison to the XS and XS Max, and even when up against the iPhone 8 and iPhone X. And that wonderful new innovation we were first introduced to in the iPhone 6 that we could use within apps and on-app icons — 3D Touch — has been stripped out of this model. All in all, the XR looks and performs like a bog standard new iPhone, a little bit better than the iPhone 8, but not quite worthy of its $749+ price tag.
As far as gaming goes, while we wouldn't go as far as The Wall Street Journal did when it proclaimed the XR as "the phone that's failing Apple", it's still a whole lot of fluff for a whole lot of cash. Despite the iPhone's alluring ecosystem, there are manufacturers out there releasing top-quality smartphones with excellent gaming capacity for a significantly reduced price.