While MacBooks are not specifically made with gaming in mind, they still contain many excellent features that can boost your gaming experience. Here are the four MacBooks currently available that are best for gamers.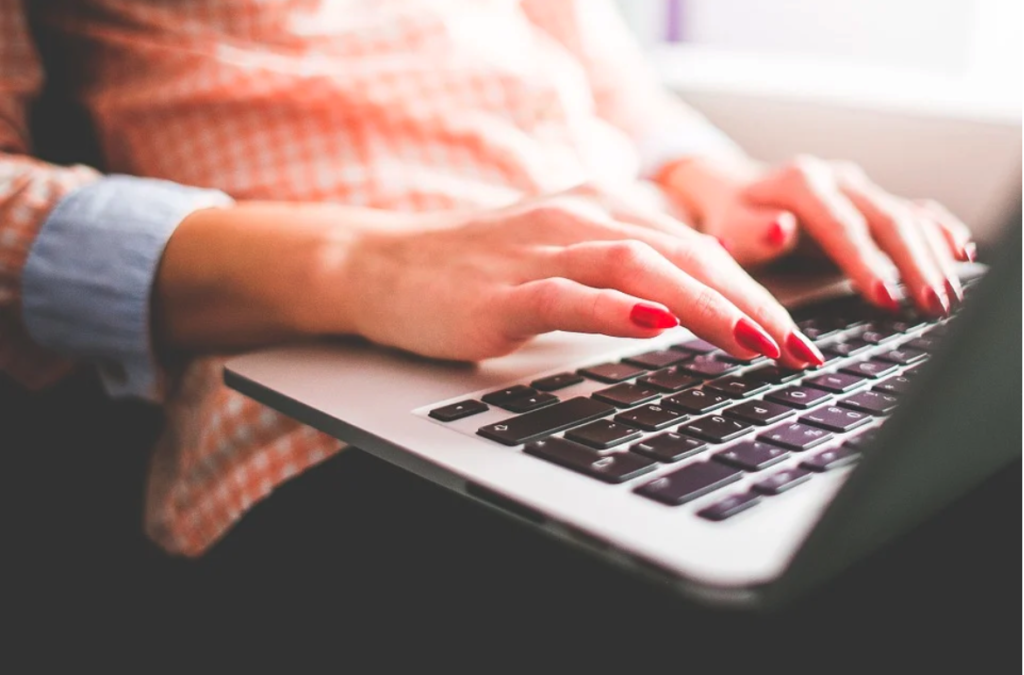 2020's 13-inch MacBook Air
Apple's slimmest laptop is also the best value for money. The 2020 MacBook Air features an M1 chip that is a real game-changer. The MacBook Air's performance is superb and the battery life is great as well, with up to eighteen hours of power between charges, making it the ideal device to play games on when out and about. The 2.8-pound laptop also includes a Touch ID sensor and a backlit Magic Keyboard, helping to enhance gameplay even further. While it only has a 13-inch screen and inferior speakers compared to most MacBook models, it ticks the rest of the boxes for gamers, and you can always upgrade your speakers anyway. Whether you enjoy playing online RPGs, Finnish racing games, or fun slot games like fat rabbit, the 2020 MacBook Air will not disappoint.
2020's 13-inch MacBook Pro
The second 2020 13-inch MacBook on the market is this one with an Intel processor inside. While it has a smaller screen than some other MacBook models, it features plenty of storage and memory, which is one key reason why it comes recommended to gaming enthusiasts. However, you might want to wait until Apple releases its silicon models. But if you are looking to make a purchase right now, this 13-inch MacBook Pro is certainly worth considering. It features a 2.0GHz tenth-generation Intel Core i5 processor, has a Turbo Boost of up to 3.8GHz, and features fabulous Intel Iris Plus Graphics. The memory can handle up to 32GB and the storage is up to 4TB.
2019's 16-inch MacBook Pro with i7 Processor
For one of the best overall MacBooks for gaming, look no further than 2019's 16-inch MacBook Pro, which includes a ninth-generation Intel Core i7 processor that features a Turbo Boost of up to 4.5GHz. Despite being more affordable than other MacBook options, it has a very nice mix of features that make for fantastic gaming. The 2019 MacBook Pro comes with an improved keyboard, and with its immersive display and powerful speakers, you are sure to become more immersed in the visuals and sounds of the gameplay, whatever games you enjoy playing. With up to 8TB of storage, 64GB of RAM, and AMD Radeon Pro 5500M graphics, the 2019 MacBook Pro is one of the most powerful MacBooks on the market and one the greatest all-round for gamers' needs.
2019's 16-inch MacBook Pro with i9 Processor
One of the best MacBooks on the market is unquestionably the Macbook Pro with an eight-core ninth-generation i9 processor. It also has a Turbo Boost of up to 4.8GHz. Yes, it is more expensive than the i7 processor model, which also came out in 2019 and features a 16-inch screen. But if you are serious about gaming and you have the dollars to spend, you will want to invest in the MacBook Pro with i9 Processor. Compared to the entry-level model, you get 1TB of storage and a graphics card boost. You can easily add more storage and invest in an even better graphics card, too. Although the more you up the features, the pricier this model will be. You will undoubtedly get the best all round gaming experience of any MacBook available. However, with new models coming to market regularly, you may want to hold out until you can get a newer model or buy this model for a less expensive price tag. But if you simply want the crème de la crème of current MacBooks for gaming, look no further than this MacBook Pro.