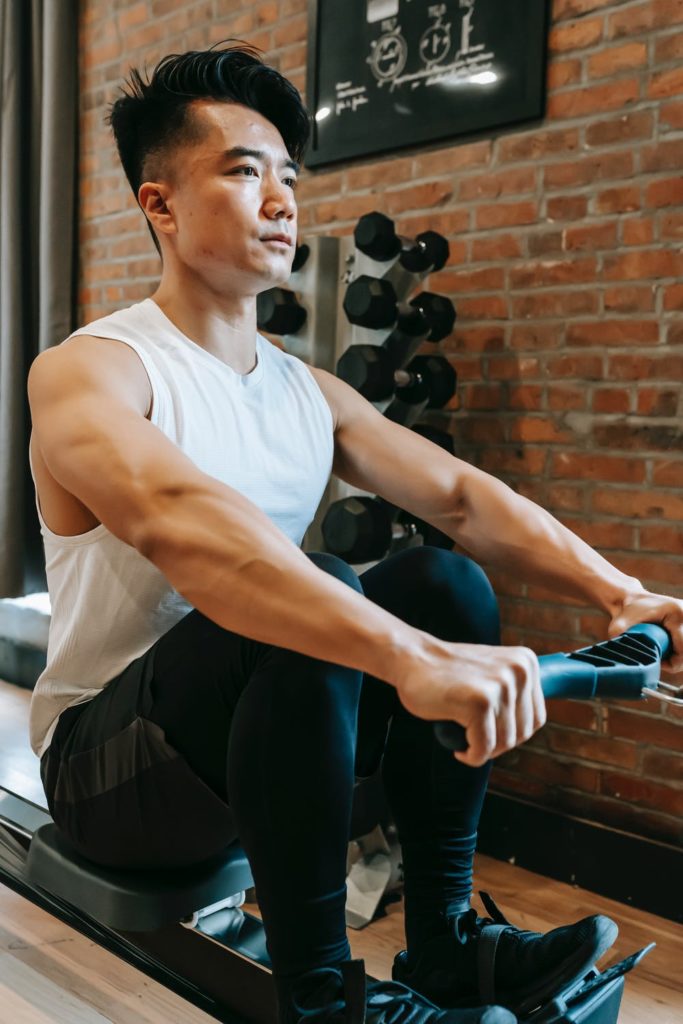 With the pandemic still ongoing, a lot of people are still working from home. Due to the reduced movement as a result of lockdown restrictions, lots of people all over the world have gained a significant amount of weight. In a bid to therefore cut back on the kilos and get fit, they have consequently turned to exercise regimes. A lot of the gyms are still closed in a bid to keep up with covid 19 protocols. To get the best results, therefore, it may be best to invest in workout gear such as weights, training bands, and rowing machines which will help you train.
Things to look out for while buying a rowing machine
Before we venture into some good options for you, it is necessary to identify what to look out for first:
Comfort
For you to maintain good form while exercising, you need to feel and be comfortable. For a rowing machine, you would need to have a comfortable seat that fits nicely for you. Also, check to confirm that it has enough cushioning and allows you to row with ease without falling off. An easy way to test this is to look for a vendor that allows you to try out the rowing machine at the showroom. This will help you get a good feel before making a purchase.
Size
Unless you have a designated gym area in your home, row machines are likely to take up a lot of space. Look out therefore for an option that is sizeable enough for the free space that you have. Alternatively, you may consider getting a row machine that can be easily folded and tucked away when you do not need it. This will help you free up some much-needed apartment space.
Dashboard
Look out for a rowing machine with plenty of workout statistics. This will help you keep track of your progress through details such as time, strokes and calories burnt. If you can, consider investing in a relatively more expensive machine that will highlight even more personalized details of your workout.
So what are some of the best rowing machines to get? There are different types of rowing machines, namely:
Air rowing machines – Also known as flywheel machines, these types will increase resistance through the wind caused by the moving fan blades of the flywheel.
Hydraulic rowing machines – As the name suggests, resistance for these machines arises from the air or fluid which is compressed in a piston. These types of rowing machines are however different from the rest since one can only pull in a straight line due to the nature of the machine.
Water rowing machines – These replicate the actual movement that you would experience while rowing on a boat. This is because the machine causes resistance through water moving in the tank
Some good options of rowing machines include:
Hydrow: This is one of the best and most unique machines in the market. It boasts a significantly large screen which will help provide you with a life-like rowing experience. Moreover, it does come with built-in workout videos which will be easy for you to follow along
Nordic Track RW900 Rower: For a personalized workout experience, then this is the machine for you. The Nordic Track contains a streaming platform that will allow you to receive personalized coaching from the comfort of your home. Your trainer will even be able to change your resistance levels mid-workout to allow for a more wholesome experience.
Sunny Health & Fitness Magnetic Rowing Machine: Great for beginners, the Sunny health Rowing machine contains all the basic features that one would need to start their training. It contains a standard LCD which will contain all your statistics as you progress. Moreover, its magnetic resistance nature is excellent for a home scenario. This is because it is pretty silent and can be folded away.
Concept2 Model D Indoor Rowing Machine: A budget machine that checks all the boxes. It is designed for maximum comfort with adjustable footrests. It also comes with a handy performance monitor for which you can track all your stats.
Before selecting a rowing machine, please ensure that you have taken an introductory class on how to train with such a machine. It will make the whole experience much simpler for you since you will know what to look out for. Take your time and do extensive research, which will guide you on the best machine that will suit all your needs. All the best!