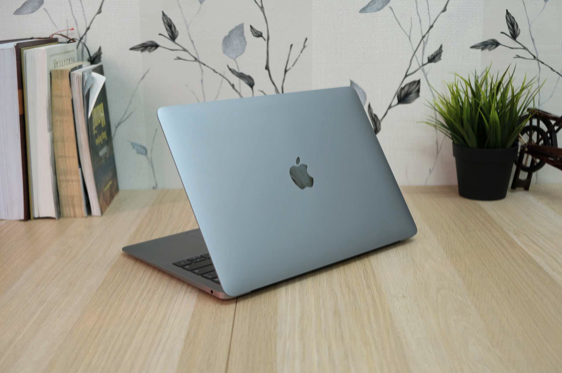 While 2020 has been a chaotic and troubling year in many ways, it has also been a positive year for new tech. The need to socially distance and work from home has given new impetus to the move towards technological solutions. Yet, Apple have never needed an excuse to innovate – and have been pushing hard at the boundaries of possibilities with the creation of their new MacBook Air.
Here we explore what you can expect from this new Apple release – exciting you with the possibilities on offer.
The Keyboard Debate
We start with the keyboard because it has been at the heart of heated debate – such heated debate that it made it to the Academy Awards ceremony as one speech giver took the opportunity to raise it. The butterfly switch, which offered very little down compression and was easily destroyed by an errant crumb, has been hated universally by Mac users.
Now, Apple has been a little stubborn about this whole keyboard thing. The reason? Well, changing the keyboard design for this new MacBook Air has resulted in a slightly larger and slightly heavier design. We can imagine somewhere in a design studio in Apple World there is a designer weeping at the millimetres difference that has been sacrificed for a more comfortable keyboard.
OK, to put all this into shorthand for those not interested in the wrangling arguments – Apple have released a new Magic Keyboard on the new Air. This "new" keyboard is surprisingly similar to the old one that users wanted the company to return to. But, Apple wants to give the impression of always moving forward – so it is a new… and magic… keyboard that feels mighty comfortable to use if you are a professional writer.
The other features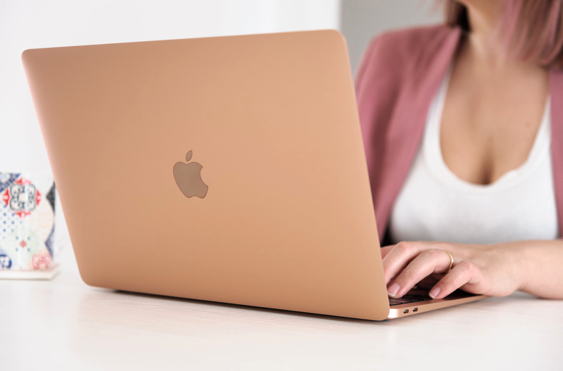 Now we have that hot issue out of the way, let's explore the other technical features you can expect with the MacBook Air. First, the chassis. Good news for those of us for whom colour is essential. The new laptop comes in Space Gray, Rose Gold or the standard silver. We know this is like pointing out that a supercar is red, but it is something that makes us happy.
The touchpad is also satisfying. There is virtual haptic feedback rather than a physical switch. This means you can press anywhere on the pad and get the same feeling of click. There is also a touch sensor on the on/ off button, so you can log in without a password. You will never have to use the on/ off button to power this baby up though, as it comes on as you open the laptop lid. Small things like this make us happy.
The webcam is of a reasonable quality, at 720p, and will work well for standard zoom meetings – but it is certainly not the strength of the MacBook. If you want a better quality webcam, you would be better off with a PC. However, where a PC cannot compete is with the quality of the Retina Display – which is just superb on the MacBook Air. The screen is 13.3 inch with a 16:10 widescreen aspect ratio and a resolution of 2560 by 1600 pixels. Basically, it looks brilliant. Although not as good as 4K television quality yet, it is far better than HD quality. It just looks crisp.
While the MacBook lacks OLED tech, it balances this with True Tone. But, it is not a touchscreen, which seems a strange omission considering this is becoming a standard feature on higher end PCs.
Under the lid
When you get into the real techie stuff, you will be surprised how little processing power there is. While this is the latest generation processor, there is limited grunt here. It is not surprising, as the main users for MacBook Air are writers and students. Those who need more power go for the MacBook Pro and pay twice the amount for the privilege.
If you are buying the Air thinking that you will be able to get into some serious video editing or music production, you are going to be disappointed. However, you are likely going to be one of those who wants to use it for social media browsing, streaming, writing and general internet research. If this is the case, then you have more than enough power and memory under the lid of this laptop to serve you purpose.
There are also the same complaints about the number of ports on the MacBook. Apple will not compromise here, as adding more ports will change the thickness of the laptop. What makes the design of the MacBook distinct is its slim profile. You will only get a USB C and an audio port. However, to be fair, if you work through wi-fi there is little need for the ports anyway. There is a problem with this, as the MacBook doesn't support Wi-Fi 6, which is quickly becoming standard in higher end PCs too.
While there is a lot to look forward to with the new MacBook Air, this is no significant revolution in technology. You will want to buy it because it is the latest release, it is what Apple banks on.