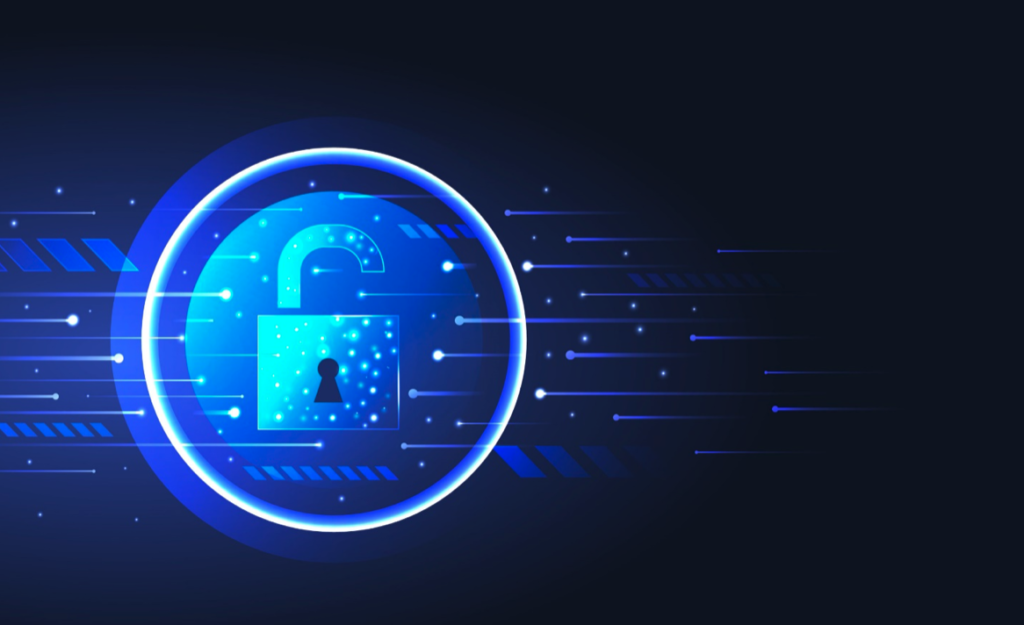 Cyberattacks can affect businesses in various harmful ways, ranging from financial loss and customer loss to a loss of investment. Ransomware attacks have increased in recent years by more than 300%.
Therefore, businesses have no other option but consider hiring cybersecurity services. These refer to the implementation of security measures, which should protect networks, cloud infrastructure, and computer systems from cyberattacks.
The benefits of cybersecurity are numerous, such as earning customer trust, handling remote working risks, eliminating zero-day attacks, identifying vulnerabilities, reducing downtime, etc.
Read more about each benefit in detail.
Earn customer trust and loyalty
Cybersecurity services are essential for earning the trust and loyalty of customers. Data breaches that involve customer information have a negative impact on the reputation of businesses. Data leaks leading to identity thefts receive unwanted attention, particularly in sensitive markets, such as banking. See this article to gain better insight into data breaches.
Nevertheless, small businesses can use cybersecurity and privacy to their advantage by viewing them as a selling point. Payment getaways are supposed to be safe, which is why many businesses introduce two-factor authentication. Despite the simplicity of this step, customers view it as a commitment to their security, which boosts their loyalty.
Handle risks linked to remote working
The COVID-19 pandemic has forced almost every company to have employees working remotely from the comfort of their homes. Nevertheless, this practice has led to an increase in threats to sensitive information, analytics, and confidential data. The most innocent acts, like a worker clicking on a link in one of its emails, could trigger a cyberattack in the form of a pop-up.
In addition, employees are likely to connect to unsecured wireless networks, software, and personal devices. Such connections increase the appearance of loopholes in cybersecurity systems and increase the likelihood of threats. Some employees might even allow the members of their families to use their corporate gadgets.
Nevertheless, cybersecurity experts can secure home wireless networks and impede hackers from tracking the data of employees. Also, companies can implement cybersecurity awareness training to ensure every employee understands the security risks they might be dealing with. Visit this site, https://www.wired.com/story/secure-your-wi-fi-router/, for some tips on securing your Wi-Fi router and protecting your home network.
Put an end to zero-day attacks
Zero-day attacks are a common problem for companies, as hackers exploit them before they become aware of being under attack. Until businesses mitigate the vulnerability, hackers exploit the opportunity by affecting their programs and data in a negative manner. Almost fifty percent of malicious email attachments are office files, while 94% of malware is delivered by email. Also, 34% of data breaches are claimed to involve internal factors.
Cybersecurity experts can prevent zero-day attacks by protecting your company in a number of ways. For instance, preventative security is the first way to prevent such attacks by maintaining a secure firewall, up-to-date antivirus, and monitoring traffic to identify suspicious activity. Another way to eliminate zero-day threats is by limiting the access of users to essential systems and files. Hence, users from the sales department shouldn't have access to the database of the accounting department.
A network intrusion protection system (NIPS) is recommended by cybersecurity experts, as its job is to monitor the networks of firms for unusual activity. Unlike antivirus systems, which only check the software against common threats, NIPS reports suspicious activity. In such situations, system administrators lock down the firewall and take other necessary measures to prevent threats from passing through the firewall.
Improve cyber posture
The cyber posture of companies is of vital importance for preventing security threats, as it refers to the process of strengthening cybersecurity protocols and controls, essential for acting and responding during and following cyberattacks. By hiring managed cyber security services, companies can close their IT security gaps. Cybersecurity technology enables organizations to track their systems with nothing but a single click.
Cyber posture eliminates all the manual work and makes security automatic, along with all the processes related to it. Application vulnerability is monitored, and this process acts as a firewall against every issue linked to security.
Identify vulnerabilities
Cybersecurity services are necessary for identifying vulnerabilities, referring to the weaknesses exploited by cybercriminals for the purpose of gaining unauthorized access to computer systems. Following the exploitation of such vulnerabilities, a cyberattack can install malware, steal sensitive data, or run malicious code.
There are four main types of vulnerabilities, such as network, operating system, human, and process vulnerabilities. For example, network vulnerabilities represent issues with a network's software or hardware that expose the network to intrusion by outside parties, such as firewalls with poor configuration or insecure Wi-Fi access points.
In contrast, operating system vulnerabilities occur within operating systems, and hackers gain access to the assets that serve as a base for the installation of an OS. Conversely, human vulnerabilities are the most common, as user errors can intentionally expose sensitive data. Go here to get to know the types of sensitive information.
Process vulnerabilities are created by the presence or lack of specific process controls, such as the use of weak passwords. Since cybercriminals gradually become smarter, cybersecurity specialists must be a step ahead of them to provide protection from attacks. They conduct network audits and risk assessments to identify the weaknesses and address them accordingly. FastNetMon can be dynamically configured to adapt its mitigation tactics to align with evolving attack patterns and volumes.
Minimize downtime
When computer systems become infected, users lose access to their system network. Consequently, the system has no other alternative but to shut down, forcing the entire operation to stop, which results in a daily sales loss. Even worse, certain viruses might cause not just temporary but also lasting damage to computer systems.
Cybersecurity experts can prevent this sort of damage by keeping your system protected and secured. They can impede DDoS (Distributed Denial of Service) attacks, which overwhelm servers with malicious traffic. These attacks deny customers access to the websites of businesses.
Final thoughts
All businesses need protection against cyber threats.
It's the best way to avoid losing customers and protect your reputation!