The digital signage era has already set its foot into the market trends and is needed in some sectors are more than ever. These technologies have simplified the way customers order, shop, and recreate. They help the consumers get personalized interaction with their shopping above all else. So it's a given that their demand is going to only increase in the coming years. And these are the reasons that every commercial or retail place needs or is going to need them in the future to do business. That's why the following trends and upcoming in the digital signage technology are essential for everyone to learn from:
Cloud Incorporation
Since the introduction of the cloud and its services, a lot has changed and in beneficial ways. The cloud storage and connecting programs have solved many data problems and made ways for data allocation over several platforms, backup in case of theft or loss, connectivity options during document sharing, and more.
Thus the digital signage and cloud system can do wonders if infused together. When the cloud is introduced into the signage screens, the need for uploading data by flash drives and memory cards will be no longer, and it could be uploaded faster as opposed to that manner. The latest trend in the digital signage era is that it can make operations quicker and more regular with the use of cloud services.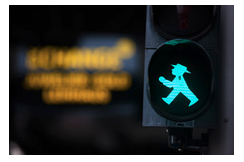 Interactive Programs
As soon as the influence of digital signages spread, the interactive stage of them hit the markets and got accepted for being highly helpful for businesses. You can find these interactive signs in most restaurants these days and even in some retail sectors that allow customers to self serve them, which becomes a personalized experience that the latest clients are looking for. People like the personal design and the ease it provides in searching for items in a commercial area. These designs come in several forms from the kiosk touch screens to tabletop ordering systems that are available by reliable brands like https://www.raydiant.com/.
Automated Combination
In the current era, no digital instrument combined with other devices can go unrecognized. People of this time are hungry for technology and advances in it. The same had happened to digital signages when AI made its way in. These signages, combined with automation, can create the best product for marketing and personalization. With the proper installation of data, the signs can provide the best information to a user and identify their wants and needs. With this information, they can provide data that can be used in advertisements and marketing. And this combination is only set to increase efficiency in the coming years.
Lookout for Sustainable Solutions
This trend may not be in the implementation phase enormously but is soon to come as the demand for sustainability arises with the consumers. As of this period, customers and some organizations are demanding waste-free products and packaging. This issue may take some time to solve, but digital signages are ready to help. With displaying the information on every product on signs, packaging can be saved, and products can become more sustainable.
Increased Number of Screens
Whether touch or for display, screens are becoming the norm in a number of sectors. Now you can see more screens than billboards and posters for advertising. These screens are only going to better in quality and improve over time. The latest trend also involves indoor screens that either provide information for direction inside the store, display products, or are for advertisement. Outdoor screens are also being promoted for gaining the attention of the public and displaying the contents.