Humans have somehow managed to create games that reflect nearly every aspect related to our lives. Whether it's a sophisticated VR game or a simple puzzle, we have done it. Word games are magnificently alluring due to their deep and historical connection with language itself. Playing with words is one of the few exclusive traits only humans have amongst all species. Whether it's a 3-sentence haiku or a massive novel, playing with words probably had a hand in making it fun and original. There is no shortage of educational curriculums for children that are filled with word games because it brings both education and fun to the colored short table of a classroom.
Whether you're trying to improve your children's vocabulary or looking for a fun game to play with your family, we've got you covered with some of the most popular games that you can enjoy online.
Scrabble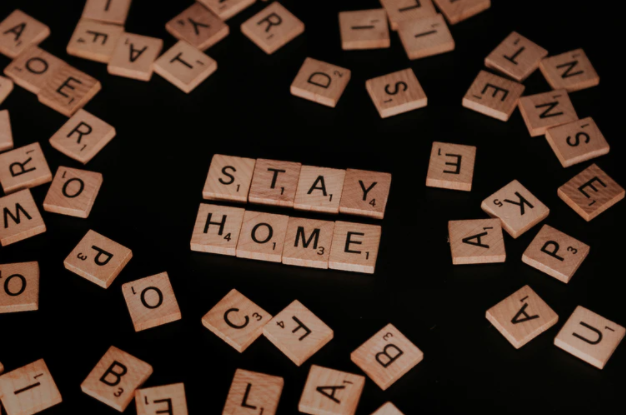 Since its conception in 1931 by the architect Alfred Mosher, over 150 million sets of Scrabble have been sold worldwide. It's not a stretch to claim that it's the most popular word game in the world. Scrabble requires 2 to 4 players to play on a square board, whether it's online or a physical board. Similar to crossword puzzles, letters start interlocking as they are spelled in different words. Players initially draw 7 letters from a pool of tiles, and each player can't see what their opponent has. Players take turns to create unique words to gain higher scores, with double and triple letters having a higher score.
The game can be easily played online on multiple platforms, in addition to apps that make it easier to connect and play with players from all over the world on your phone. When you're in a pinch, you'll notice how hard it is sometimes to remember a word that matches the one you need on the board. In such cases, you can unscramble the letters by using special apps instead of wasting too much time trying to figure it out by yourself. A lot of players even keep letter unscrambler apps on standby just to keep up with the best players in the game.
Pictures to Words
A new trend has emerged recently in online word games, which is translating images/pictures to words. A picture can mean a thousand words, imagine trying to guess the right word according to the context of serialized pictures to find the right word or sentence. These games can be played online or offline on the application, and it can be quite addictive as they get increasingly harder with each level. It can be even played with friends by allowing them to compete with each other to find out who is the quickest one to find the right words.
Crossword Puzzle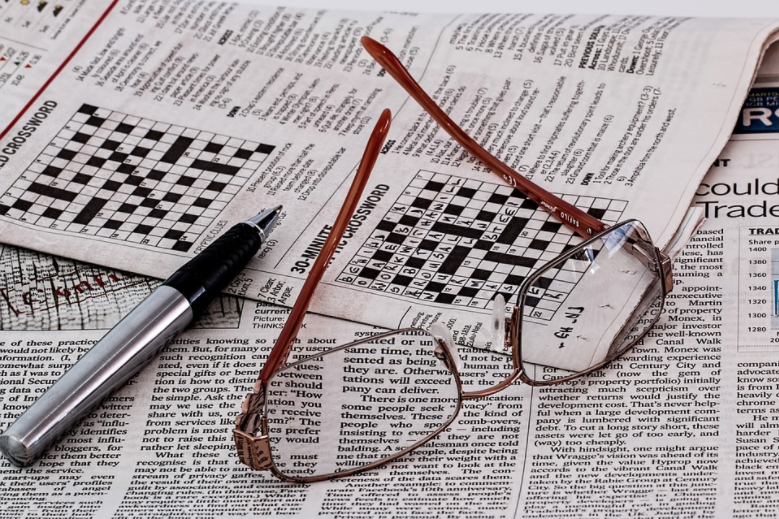 Crossword puzzles are one of the oldest word games ever. It made its first appearance in New York World in 1913. The rules of crossword puzzles are quite simple, but winning the puzzle requires a linguistic dexterity that not many people have. A square or rectangular grid with a few black boxes is the most recognized form of the puzzle. Each word solved is considered a clue because some of the letters can be used to create another word. Back in the day, if you couldn't solve the puzzle, all you could do is ask around or wait until the newspaper provided answers in the next edition. Fortunately, playing crossword puzzles today can be done online, without needing to carry around a newspaper everywhere like an undercover officer. If you get stuck, you can still use the letter unscrambler tools to find the appropriate words.
Hangman
Another classic worth mentioning is Hangman; easily one of the most fun games you can play with a friend or more. It's practically a guessing game that provides you with limited chances to guess the winning word or sentence. Each player gets to guess a letter, removing it from the pool of choices, to get closer to the word. It gets its name from dynamic which gradually draws a hanging man with each wrong guess. The goal is to find the word before the picture is fully drawn. It can be played online on many different platforms with many different variations on the game that allows players to experience it in both classical and modern versions.
Amidst all the fun games with high-end graphics and mechanics, word games still retain their reputation as great games for all ages. Moreover, their educational value trumps most games in the same league. There is no shortage of word games that you can find online to play alone or with friends. So in times of boredom, why not add a few new words to your vocabulary!