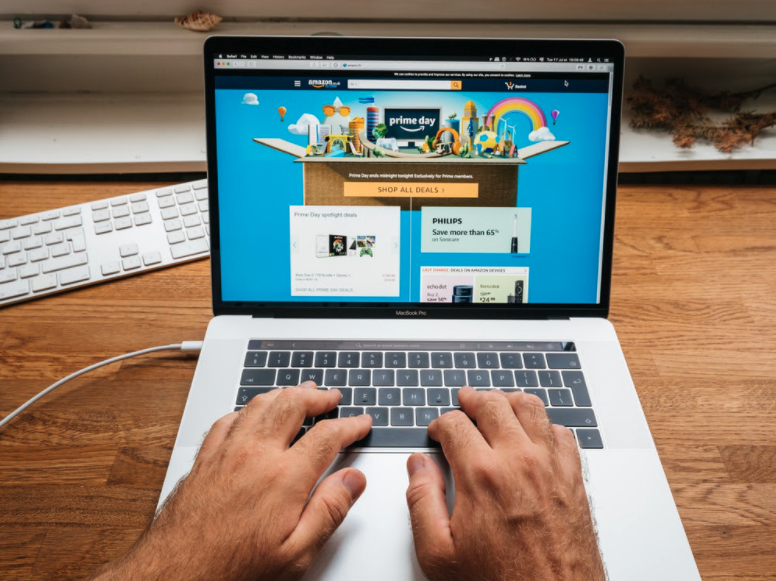 It is an obvious statement that programming requires a PC. At the same time, every user requires a PC too. It is impossible to live now without the internet, smartphone and a computer. It is intuitively clear that for various tasks you must choose different computers with special features.
For those people who play AAA games, it is important to have a powerful and the most modern graphics card.
For those who work with music, the weightiest things are sound cards and speakers.
For those who use the computer only for internet research and watching movies with popcorn, buying a modern PC with the average price without any extra requirements will be enough to cover all the needs.
We want to draw your attention to the fact that different people need different configurations and it is normal not to chase novelties if you are satisfied with your old device.
The situation is opposite if you are a programmer. These guys need to test their coding, applications and rework using the latest versions of PC, smartphones, etc. On the other hand, it is impossible to buy new devices when they just appear because it is too expensive. That's why the question of choosing the best PC for programming is not so simple. It is a wrong opinion that MacBooks are the best for all kinds of programming. According to recent research HP, Lenovo and Asus produce great machines that fit for programming perfectly. But if we make a list of preferences, the third of it will be occupied by Mac. So if you decide to start or continue programming on MacBook, let's find out the best models for your tasks.
What to look for when choosing MacBook for programming
CPU. It would help if you had a great processor that runs quickly because your work depends on it a lot. The good processor starts from i7. All MacBooks above are even better.
GPU. Graphics card is most important if you develop games. The level of GPU in Macs is so high that they don't even add this parameter to the Quick Look comparison on the official website.
RAM. Even simple coding requires a lot of memory, so don't even try to start this with RAM less than 8 GB. All new models of MacBooks have 16 + GB.
Screen. As a user, you must pay attention to the screen's size (it should start from 13′), the quality of the picture, and the tiring of your eyes. MacBook's Retina displays are probably the best in all these requests.
Battery. The battery should be as big as possible, but remember that it directly depends on CPU load, screen size, brightness, and other factors. Batteries of MacBooks start from 11 hours (16′) to 20 hours (13′). You must agree that it is enough for the workday and even for some movie in the evening.
Ports. The design of MacBooks doesn't provide a lot of ports. Some users complain about it, but you can buy an adapter to fix it. Apple believes in online storage and wireless connections, that's why they don't add a lot of ports.
Storage. Nowadays, storage shouldn't be huge, but it should be enough. High quality of photos, videos, presentation compels us to have not less than 256 GB. MacBooks give you from 2 TB to 8 TB. It seems that they want you to save all your knowledge on your PC.
Keyboard. This special paragraph is important for every Mac because the latest models have incomparable and comfortable keyboards that are impossible to compare with any other PC.
The three models of MacBook that you see below meet all the requirements of the list, but let's add some specialities for each of them.
The best MacBooks for programming
MacBook Pro (16-inch). The biggest and the most powerful of MacBooks that you will use for years because it accommodates all the newest technologies. The weaknesses are battery and price. When you see the price, you will probably be confused but know what to strive for.
MacBook Pro (13-inch, 2020). Powerful enough for any task. All Apple develops are present in this model. The screen is smaller but more comfortable for carrying. It has a huge battery and a pleasant price.
MacBook Air (2020). The cheapest of all models, but powerful with a good battery and a lot of other Apple features. Screen colors are muted a little, but it is not a problem. It will be a good choice for those who only start programming.
To become a good programmer is not enough to have a good computer, but it is important. If you want to run forward and be a fan of your devices, we recommend you try the MacBook. This product doesn't need a lot of advertising or special offers for selling. All models of PC, smartphones, earphones, and other gadgets work perfectly even after years of usage, and it shows the quality of the whole process from developing to producing. 
What to do if you are stuck with a programming task?
No matter how much you like programming, and no matter how powerful and new your computer is, you will face challenging coding tasks, especially if you are a student. In this case just don't let it become a bigger problem than it should be. There are manuals, forums, online groups and reliable coding homework services, such as Assignmentcore.com committed to do programming assignments for students. The key idea is not to procrastinate, as a code doesn't write itself if you just close it, and open Netflix instead. The longer you wait, the closer the deadline, the more stressed you will be. Addressing a quality service you will communicate with real-life programmers, benefit from their experience, learn some tricks and, at the same time, receive a working code. Investing money in a good programming computer, leave some aside for programming emergencies. It is always a good idea to have a Plan B. See some mac resources on Fliptroniks. Good luck!