Choosing the Best Browser For Your Mac and iPhone
Safari is the default browser for all Apple devices and many users do not look beyond that. But quite a few others want to exercise a choice. Comparing browsers is not a simple task. It requires both expertise and time, which most users will not have. Also top software developers, say for mobile games, are completely browser independent and create products for all gadgets.
In this article, we make your work easier by reviewing five of the most common browsers for Mac and iOS devices and list their pros and cons. If you have any special requirements then you should be able to choose the browser that best serves your needs.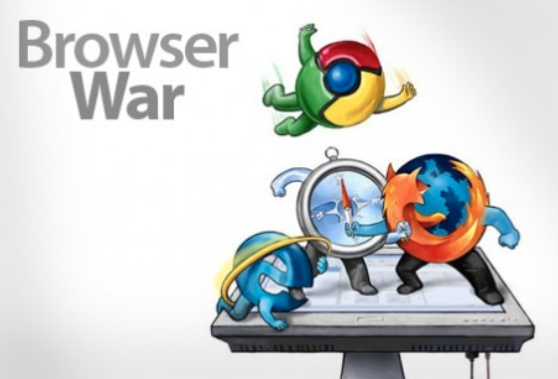 There can be only 1
Safari 12
Pros
Safari is the default browser with the latest Apple devices and therefore its integration with the operating system is complete. Some examples are given below.

Keychain provides a centralised way to store and sync passwords across your Apple devices
When registering or logging on to a site that sends you a SMS with a pin, you can autofill the numbers without any additional steps

There are a handful of unique features, some of which are listed below.

Reading List lets you save web pages for offline viewing
Shared Links lets you monitor social media updates
Pinned tabs lets you store useful sites at the left of the tab listing
Favicons make it easier to identify web pages when you have lots of tabs open

The power consumption is much less as compared to other browsers.
Safari 12 scored about 235 for speed on JetStream, which was way above the other browsers.
Safari 12 has installed Enhanced Tracking Protection, which stops websites from being able to track you based on the 'fingerprint' of your computer.
Cons
Sometimes web services run poorly in Safari because they have not been tested in Apple devices.
Safari has a bare minimum selection of extensions. It is pathetic when compared with the Google Chrome's Web Store. If your extensions list reaches the double digits then you might struggle with Safari.
Google Chrome 70
Pros
Chrome 70 has addressed the disadvantages of the earlier versions. Users can now stop the browser from automatically signing into their Google account.
The number of products in the Chrome Web Store is simply unparalleled. There are thousands of extensions to cater to every need, and web apps that can duplicate almost anything that can be done on the desktop. One example is automatic translation.
We have tested many game types and most traditional HTML5 and casino games seem to work best in Chrome. Go here for a round-up of the best iOS no deposit casinos featuring free to play, real money slots.
Cons
Chrome 70 scored about 162 on JetStream. This is way below the Safari score.
The Chrome browser really pushes users towards Google services. You are still encouraged to log in with your Google account, in which case all your browsing data will automatically be synced across all your devices, including Android phones and tablets.
Chrome guzzles battery power. It simply does not appear to have been optimised for portable Macs. It is not so bad for iMac and Mac Pro users.
Vivaldi 2.1
Pros
Vivaldi has a structure similar to Google Chrome, using the same HTML rendering engine and you can even use Chrome's plugins.
Vivaldi is one of the most feature-packed browsers.

The most useful feature is the unique tab system. Vivaldi tabs can have their own tabs.
You have the ability to create notes about any site, which can be further edited when you visit that site.
The sidebar can show any website. For example, you might visit Facebook or Twitter in the sidebar to keep an eye on messages there while you are browsing.
Cons
Vivaldi is a new browser with its first major release in 2016.
Vivaldi's power usage is high. This is not much of an issue if you are on a desktop Mac but on a portable Mac you will feel it in reduced battery life.
Speed performance in the JetStream benchmark for Vivaldi 2.1 is about 161 on an average. Responsiveness is good for normal browsing, but feels the strain in complicated web apps.
Opera 56
Pros
Like Vivaldi, the Opera browser is based on the same Blink rendering engine as Google Chrome and therefore gives similar performance.
Opera has its own extensive library of native extensions that cover needs such as ad and tracker cookie blocking. Opera can also utilise Chrome extensions after installing a special compatibility extension.
You get the basics of syncing, private browsing, and tab management.
Unique to Opera is a curated news feed and a useful download manager.
Opera offers themes, and you can change the background image for new tabs.
Cons
Opera 56's JetStream benchmark score was about 150, which is in slow zone. What makes this even worse is that the speed performance is below the earlier version.
Opera also consumes battery, probably because of the same engine. The browser is not suited for users on a portable Mac.
Firefox 63
Pros
Firefox Account allows you to sync bookmarks, passwords, tabs and more across all your devices.
Mozilla has released a version of Firefox for iOS.
The Firefox interface can be themed and there are lots of add-ons and extensions that bring new features to the browser.
Firefox's power consumption is better than Chrome but nowhere near as good as Safari.
Cons
Firefox integration with Mac is problematic.
Firefox has not kept pace with developments in browser technology and this is apparent.
The speed score is about 159 in JetStream and has fallen from the previous version.
Conclusion
For general usage it seems that the default browser Safari is best for Mac and iPhone users. Users may decide to switch based on the specific advantages offered by other browsers after factoring in the disadvantages as well. Please note that while it is easy to change the browser in your Mac device, it will require considerable manipulation to get another browser in iPhones and iPads.