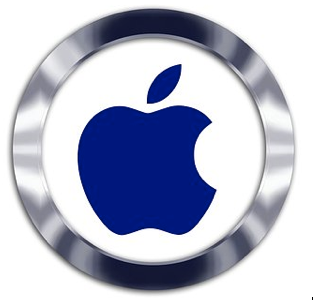 It seems like forever that Apple iPhone has dominated the high-end mobile phone industry, but amazingly, we are only on year 10 (but then again, 10 years really is forever in the tech world). Just released is the new iPhone X, a step up over even the recent iPhones 8 and 8-Plus and a fitting way to commemorate a decade of unceasing innovation.
Around 1.25 billion iPhones have been sold between 2007 and 2017, with over 200 million sales per year for 2015, 2016, and 2017. The iPhone X will only continue, if not accelerate the worldwide popularity of the inimitable iPhone. Here are the main advantages it offers over previous models:
1. Sleekness to the Max
Apple iPhone and sleek, seamless design are virtual synonyms, but iPhone X takes it another step further. The corners are beautifully rounded, the phone uncluttered with imprints aside from the Apple name and logo, the front and back camera lenses small (but powerful) and out of the way, and the screen bigger (5.8 inches over 5.5 for the iPhone 8-Plus) even while the phone itself is more compact than 8-Plus.
2. OLED Screen Technology
Apple has jumped on board the OLED bandwagon for the first time with iPhone X. TV has been moving in this direction for years, but now you can enjoy the higher resolution and stunning graphics of OLED on your smartphone as well. Instead of being backlit like LCD, OLED generates its own light: learn more about the science of how it works by clicking here.
3. Face ID over Fingerprint ID
Do you want your iPhone to know you by face? Now, it can. When you look at the newest iPhone, it learns your facial features. It continually updates and improves its recognition speed (so don't reset the Face ID feature unless you absolutely must). Even in the dark, the facial sensors work amazingly well, and it's only a tid-bit slower than fingerprint ID.
4. Tougher Than Ever Build
iPhone X has the toughest (yet still eminently touch-sensitive) glass of any iPhone, both front and back. This means you can charge it wirelessly with a Qi charge station just like iPhone 8. Also, X brings you surgical grade stainless steel construction and new levels of water and dust resistance.
5. Gestures Replace the Home Button
Beginning with iPhone X, Apple is using simple finger gestures, which are easy to learn and familiar to many already, to do many of things buttons once accomplished. This is the most touch-screen-focused iPhone ever.
6. Camera Improvements
Although the 12-megapixel camera of iPhone 8 is basically the same as on iPhone X, there are a few notable improvements as well: a wider telephoto-aperture gets you better quality in low light shots, optical image stabilization is new and lessens blur even if your hands shake, and a new feature in Portrait Mode (Portrait Lighting) lets you achieve studio quality lighting. Portrait Mode Selfies let you blur the background while sharpening up the foreground on selfies.
7. Animoji Messages
The same tech that reads your face for ID purposes on iPhone X also kicks in to read up to 50 specific facial gestures and "translate" them into animated emoji (animoji) form before sending them as messages to your friends. Now you can "make faces at" your smartphone and be "emotionally understood" by it.