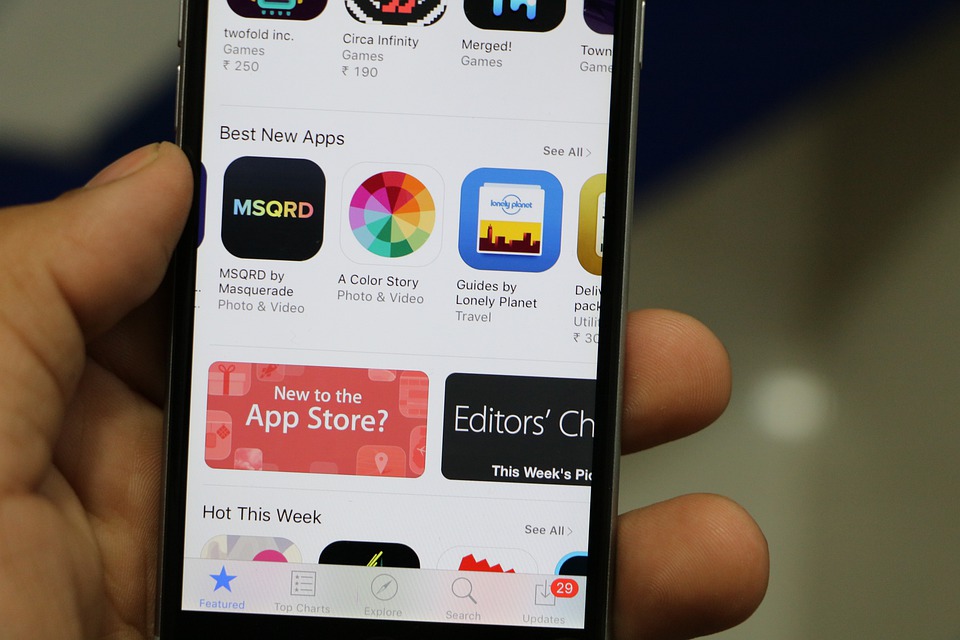 Two of the major gaming app stores out there today that many of you will already be familiar with by now are the Apple app store and the Google Play app store. There are more gaming apps available on the Google Play app store compared to the number of apps that are currently available on the Apple app store.
While many of these games are similar, there are some games that can be found on the Apple Store that can't be found on the Google Play app store, and vice versa. Here is a look at some of the different games you are likely to come across when comparing the two app stores.
What exactly are app stores?
App stores are the official online shops/merchants (or, in this case, stores) where you can purchase mobile applications for your smartphone or tablet device, or apps for your desktop or laptop computer. Whether it's a shopping app, a messaging app, a gaming app, a movie-streaming app, or a weather app, there's something for everyone.
Some app stores come preinstalled on your device, and others can be downloaded and installed for free in less than a few seconds. When visiting these app stores, you can browse hundreds of items to purchase, which can set you back anywhere from just a few dollars up to usually no more than $50 or $60. You can also find a wide range of free-to-play games.
Which top games are currently available at the Apple Store?
Some of the best android games free to play in 2022 that cater to a wide range of ages, in no particular order of importance, are the usual suspects, such as Roblox, Apex Legends Mobile, Pokémon Go, Alto's Odyssey, EA Sports games, and Final Fantasy Brave Exvius. If you enjoy playing any of these top-rated Android games, then there's also a good chance that you will enjoy playing several other hit titles, such as Critical Ops, Genshin Impact, Asphalt 9: Legends, Pocket City, Legends of Runeterra, Brawl Stars, Nintendo games, and Call of Duty Mobile.
Best mobile games to keep an eye out for at the Google Play app store
The Google Play app has a bigger selection of games to choose from, and some of the most notable titles to keep an eye out for, to begin with, are Stardew Valley, The Room: Old Sins, Apex Legends Mobile, League of Legends: Wild Rift, Data Win, Oddmar, Minecraft, and Monument Valley. If that's not enough to keep you going, then you may also like to try Riptide GP: Renegade, Alto's Odyssey, Downwell, Threes, The Room, Spaceteam, Pocket City, Horizon Chase: World Tour, and Rush Rally Origins. Don't forget that there are hundreds more to choose from.
Top gaming devices for playing on the go
If you always find yourself on the go and don't have time to sit down for hours at a time to play on a desktop or laptop computer, the next best thing for gaming is to invest in either a smartphone or tablet device. Here are some of the best smartphones for gaming and also some of the best tablets for gaming in 2022, which currently range in value from as little as $150 up to around $900.
Let's start by taking a quick look at some of the very best smartphones for gaming. One of the most popular devices out there today is the Nubia Red Magic 5G. Other popular mobile gaming devices include the Lenovo Phone Duel, the One Plus 10 Pro, the Asus ROG Phone 5, and the Xiaomi Black Shark 3, as well as the Apple iPhone 12, the Samsung Galaxy S22 Ultra, and the Oppo Find X5 Pro.
If it's tablets that you're looking for, then you may want to consider purchasing one of these top-rated devices. For example, the Asus ROG Flow Z13 is arguably the best tablet for gaming. The Apple iPad Pro 12.9 is also considered one of the best gaming tablets, along with the iPad Air, and the Amazon Fire HD10, the Apple iPad mini, the Samsung Galaxy Tab A7, and the Samsung Galaxy Tab S8.
When comparing the Apple app store with other major gaming app stores, you will find that Apple Play has possibly the best selection of high-quality games. However, saying that, the Google Play app store also now has some amazing games that you can't find on the Apple Play store or anywhere else. Depending on exactly which smartphone, tablet, desktop, or laptop computer you decide to play from will determine exactly which of these gaming app stores you will have access to and, therefore, which games you will be able to download and play.