Tennessee Titans' first day of practice was open to the public
The Titans are a professional football team in Nashville, Tennessee, near where I live. I used my trusty Nikon D700 DSLR, cracked body and all, to take some photos that I cropped and improved slightly using Curves in Adobe Photoshop.
A genuine highlight for me was meeting George Walker IV, Tennessean newspaper sports photographer as I was shooting the team. George took the photo below that I made into a demo cover of a well-known magazine.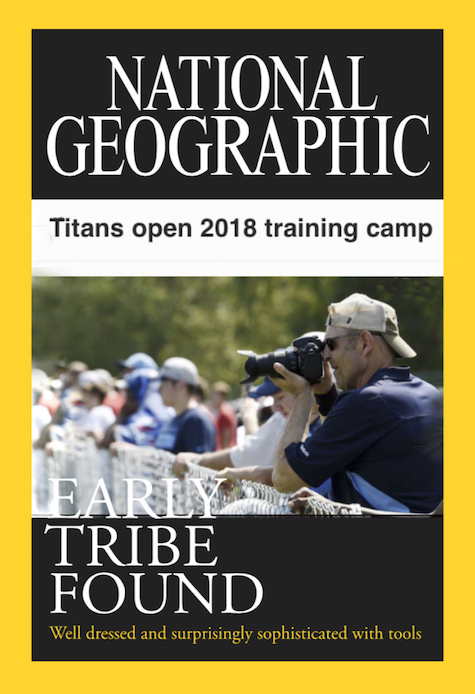 George is the pro on the left. I'm the very amateur on the right, below.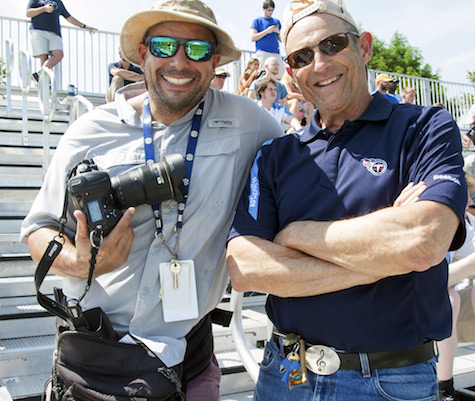 What follows is a brief photo essay from the open practice. I urge you to try some sports photography with your camera or iPhone. It's a load of fun and you meet the best people.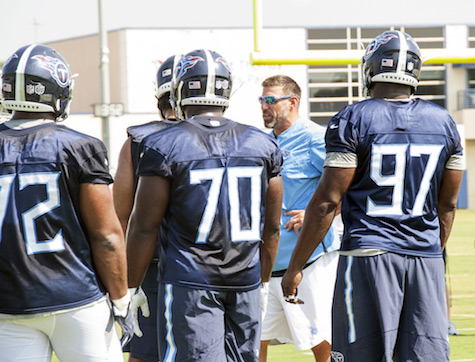 The team has a first year head coach, Mike Vrable, who is very hands on as you can see in the lead photo at the top of this page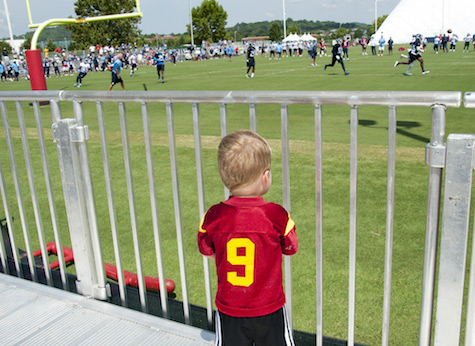 Future Titans player no doubt. He was transfixed.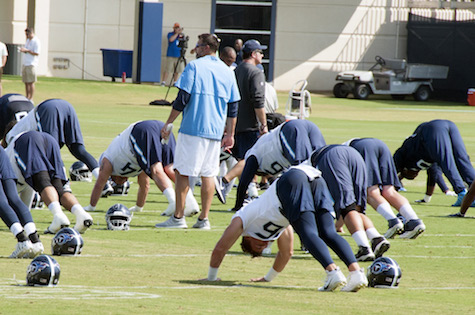 Team warming up before drills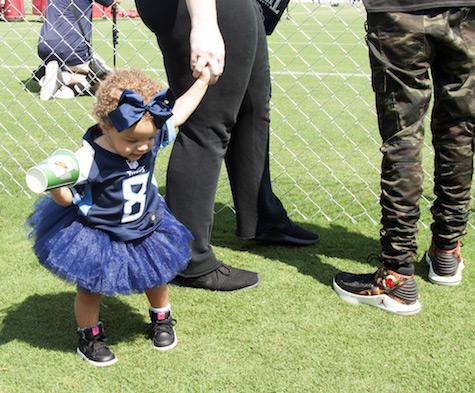 Little girl was cute in her Titans Tutu. She grabbed my pant leg, smiling, and tried to give me a drink.
Okay! Time to dust off my high school shoulder pads and do a few laps around the patio to get in shape for my next photo outing.