SoundPEATS Wireless Earbuds
SoundPeats
$28.99 U.S.
SoundPEATS Earbuds are Bluetooth headphones that feature magnetic earphones ends, plus mic and inline volume with playback controls. The headphones are sweat proof, Bluetooth 4.1 and can get up to eight hours play time. They come in black, although SoundPEATS offers similar models in different colors.
Packaging for the SoundPEATS headphones is as expected. The package includes the headphones, instructions, additional ear tips, USB charging cable, carrying case and a belt clip. Instructions are clear and easy to follow. The case is a nice black carbon fiber pattern and has enough room for the headphones, USB cable and the ear tips. These headphones include a lot of ear tips, more then I have seen from other companies. There are three winged tips and three normal circle tips.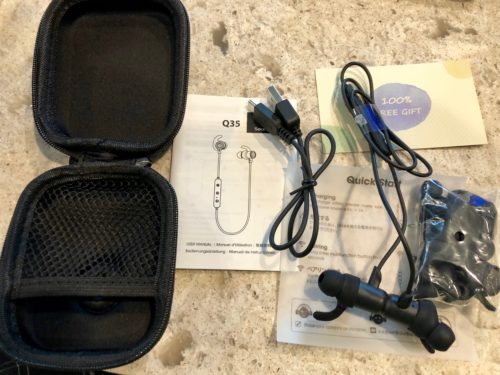 Pairing the SoundPEATS headphones to my iPhone went perfectly. Once connected, I tried a few of the ear tips until I found a comfortable one. To be more specific, I found a very comfortable one. I'm not exactly sure why, but between the design of the winged ear tips, the weight of the headphones and other unknown factors, these are some of the most comfortable in ear headphones I have used. They fit my ears very well and barely feel like they are inserted.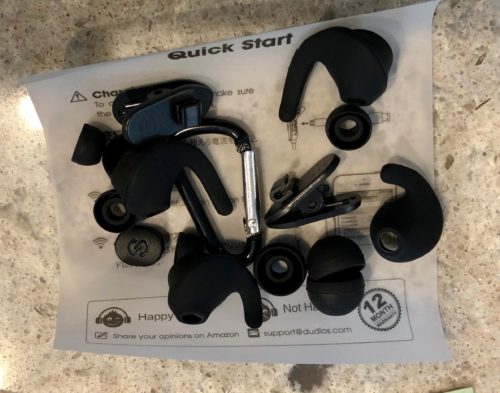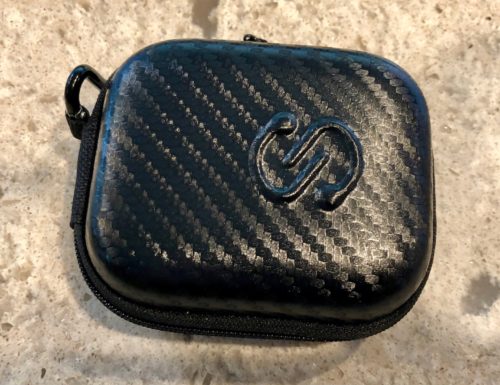 Audio output from the headphones are very good for a pair in this price range. I decided to test by celebrating the Rock and Roll Hall of Fame inductees. I blasted some Bon Jovi, Cars and Dire Straits and found the tone and bass very clear. I did find the treble a little too much, well, treblely. I used the built in iOS equalizer and set it to Bass Booster which took care of that. The result was a very good listening experience from a sub $30 pair of headphones. I was able to get about five hours of listening time, which is fine. If I had to mention anything wrong, it would be with the rubber cover covering the USB port. It's not the easiest to open up. Another possible issue is that the company doesn't have a web presence. They sell mostly on Amazon and have a Facebook and Twitter page, but no direct website.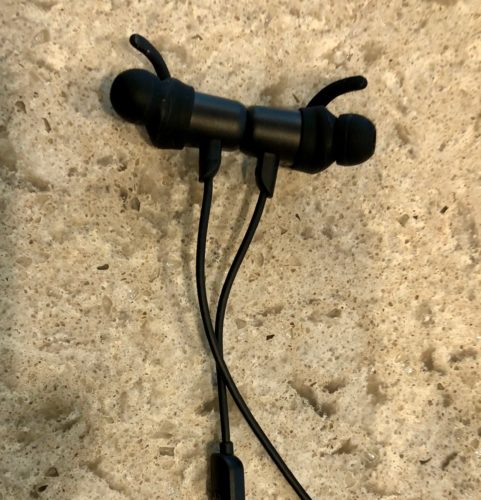 MyMac Review Rating is 8 out of 10. For under $30 it will be difficult to find a more comfortable and better sounding pair of headphones in that range. The charging port rubber flap does need a bit of work to open and support may be a bit of an issue due to their website presence.