HEX x Peanuts Exile Backpack
Company: HexBrand
$79.95 US
HEX x Peanuts Exile Backpack is a standard nylon backpack. It comes in black and has a pictures of Snoopy of Peanuts fame, plus sunglasses and music notes covering the outside. The inside is white with Peanuts comic strips covering the entire pocket. It also has a white stitched label on the bottom. The backpack is part of a Peanuts collection that includes an iPhone Case, Waist Pack and a Dopp kit. Hex has other collections including Star-Wars and Coca-Cola on their website.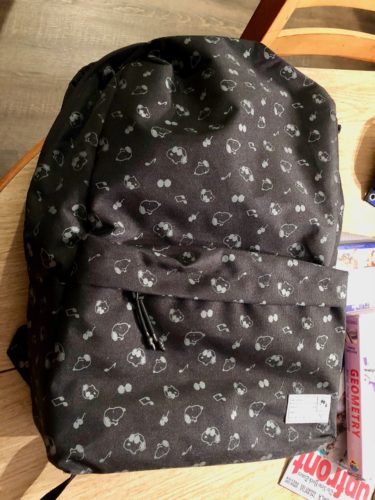 Packaging for the HEX x Peanuts Exile Backpack is as expected. You get the bag itself and a tag telling you how unique the product is. The backpack includes a main storage compartment, sunglass pocket and an interior laptop sleeve. It is a traditional style with two adjustable straps in the back and a strap on top for carrying.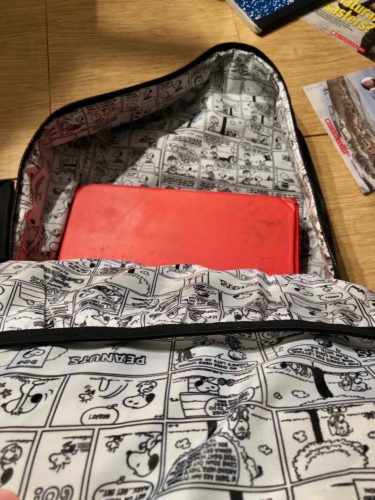 To test the backpack, I went right to the expert. My high school aged son's eyes lit up when he saw the backpack. He carries a lot of heavy books and a 13 inch MacBook Pro (2017 model) at school. He loves the design and received multiple complements from schoolmates. All his books fit well along with the laptop. His old backup would lose shape a bit and the books would poke through in places which was uncomfortable. The Hex backpack does not do this and firmly holds the books in place making it much more solid.
The straps are very comfortable as well as the mesh backing. He says that it feels very strong and doesn't fear that it will rip or fall apart. I had a chance to review the iPhone case from Hex with Snoopy on the front. I liked the case, but my son and I agreed that the white stitched label with the Hex and Snoopy logo was an eyesore. The backpack also has the same label, but it looks much better on it then it does on the phone case. One minor complaint is that he wishes there was one more front pocket, but he said that that wasn't a huge issue. This backpack looks like a winner for adults and kids who want to standout a bit and look good doing it.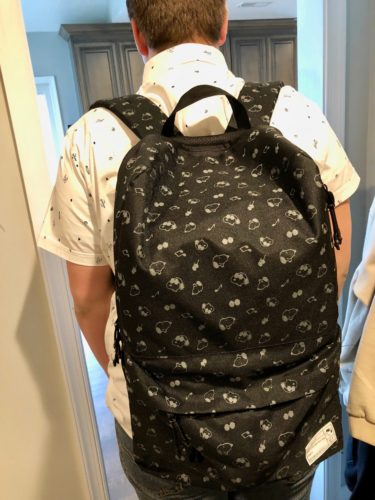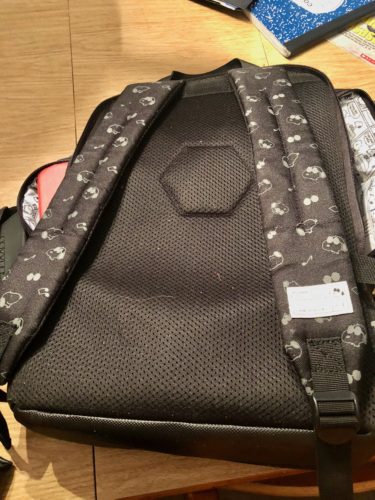 MyMac Review Rating is 9 out of 10. If you need a backpack and like Snoopy then this is a no brainer. Having a second front pocket would be a welcome addition.