Exposure 15 Shoulder Camera Bag
MindShift Gear
$170 U.S.
Available in black or silver and orange; also in 13 inch size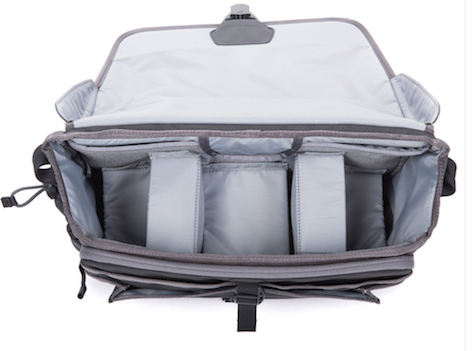 Deep pockets. Massive black purse. That's what MindShift Gear's new Exposure 15 Shoulder Camera Bag looks like at first, before you load it up with your camera, tech, and personal items. Read the features on the company's web site and compare the two available colors. You don't need to empty your pockets to provide all-weather protection for your valuable equipment with this affordable, lightweight, versatile and durable case.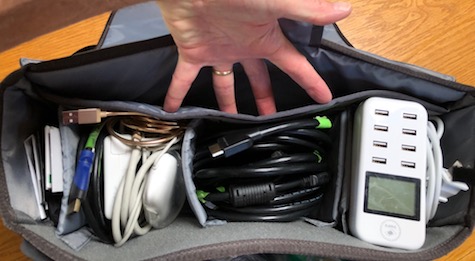 Your 15 inch MacBook Pro slides easily into the dedicated inner rear zone that closes with velcro. There is an additional similar size outer exterior slide-in quick open pocket for your iPad plus reading material. Two drop-in outer front pockets are handy for your chargers, cables, and other easy grab accessories. Another large zippered front compartment is ready for your business cards, camera cards, and portable office items. The case closes with a wide and secure flap snap attached to an adjustable band of thick nylon.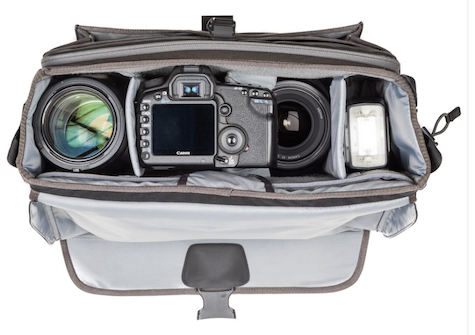 The main inner storage area is massive on our 15 inch Exposure. Load it up with lenses, camera bodies, flash units, photo accessories, plus that large MacBook Pro, and your shoulder will say maybe you should have got the 13 inch case, pal. This tote is for serious toting. There is even a false bottom with a three-inch lower stowage space under the delivered factory compartment configuration. You can reposition and remove any of the snug gray velcro dividers to customize the interior.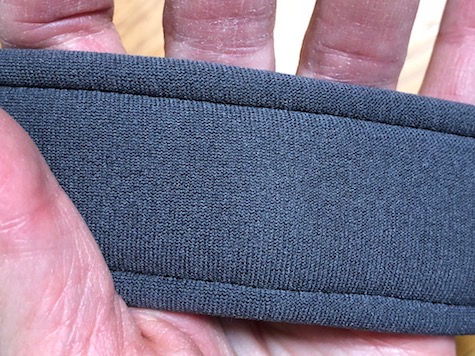 The most important features of a shoulder bag are the strap and the top grab handle. Exposure's strap is narrow, yet has a very long, thickly padded inner neoprene side where the case's weight meets your bones. The strap's easy-release large anodized aluminum end clamps attach, strangely, to a sturdy nylon strip of fabric, not to metal or rugged plastic. MindShift doesn't make many goofs, so let's expect this arrangement to stand the test of time.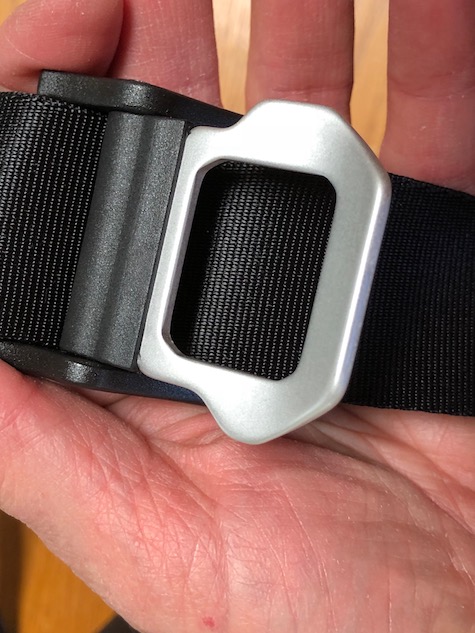 The strap also has the best quick-adjust length clamps ever, one at each end. Balance is good when using the shoulder strap, although a wider, thicker padding would have made long-distance carrying more comfortable. A cross-body stabilizer is provided.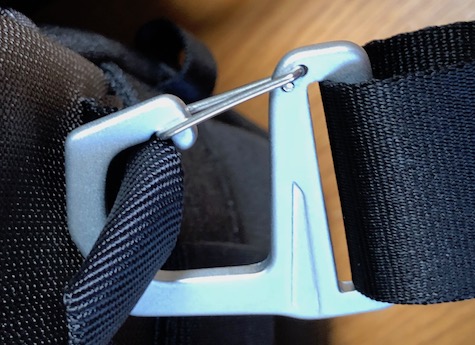 The grab handle is lightly padded double construction of that same heavy nylon webbing. I would have preferred more cushy padding on this handle when carrying the loaded case more than a very short distance, which I have to do frequently.
At one outer end is an elastic compartment for a standard water bottle. Why are water bottle pockets often just a bit undersized? There is a single band along the rear exterior for sliding Exposure over the handle of your rolling luggage. This also could have been a little wider; I'll find out for sure when I go on my next airline flight. Tripod straps are included. Your muscles will need to be way bigger than mine to add a tripod to this case when it's fully packed.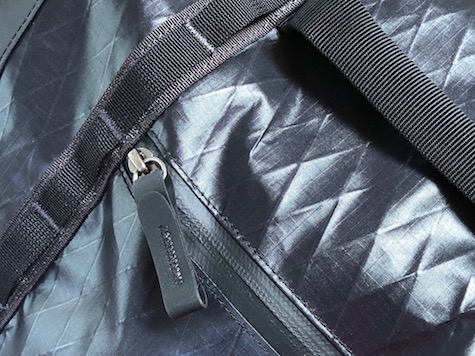 I can't improve on the accurate description of Exposure's materials and design from the company:
Built with high performance waterproof sailcloth panels, strategically placed storm flaps, water-repellent DWR fabric, and a sturdy Tarpaulin bottom, the Exposure will protect your camera gear from the elements and withstand the rigors of adventure photography. And with its cross-body stabilizer strap, the Exposure moves with you while you're active or is removable for more casual environments. A waterproof rain cover is included when it's time to put your camera away and hunker down.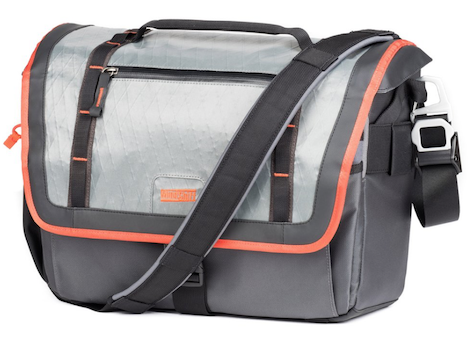 The Solar Flare alternative color to Black will call attention to itself, if you prefer that unusual color scheme. Silver and orange are easier to work with in a dark location, but you don't want to call attention to your valuable equipment in places where theft is a possibility. The black case's front cover is gorgeous and almost sexy in person; much more attractive and distinctive waterproof sailcloth than you expect from the photos.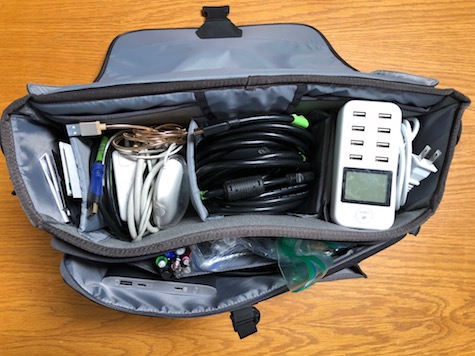 In addition to being a photography instructor, I also teach personal technology and music appreciation. I'm trying out Exposure 15 to store and carry my techie gear for my coming classes, because it's just the right size for all my HDMI cables, AC and portable USB chargers, earbuds, pens, styli, extension cords (in the secret lower space), plus MacBook Pro, iPad, water bottle, and a bit more.
MyMac recommends MindShift's Exposure 15 Shoulder Camera Bag for photography, travel, tech, and other all-weather uses. Our MyMac Review Rating is 8 out of 10.