macOS application: Aurora HDR 2018
Developer: Skylum (formerly Macphun; name change in progress)
Download: $99 from the Aurora HDR website
We have already noted how busy Skylum was in 2017—see the MyMac Luminar 2018 Part One and Part Two reviews. The company rounded off the year with the Apple Best of 2017 award as the App of the Year on Mac Worldwide for Aurora HDR 2017. Curt Blanchard reviewed Aurora HDR 2017 in November, before the Apple announcement; presciently, he rated it at 10 out of 10. In this review we check to see if the new application, Aurora HDR 2018, has managed to match or exceed the high standard set by its predecessors.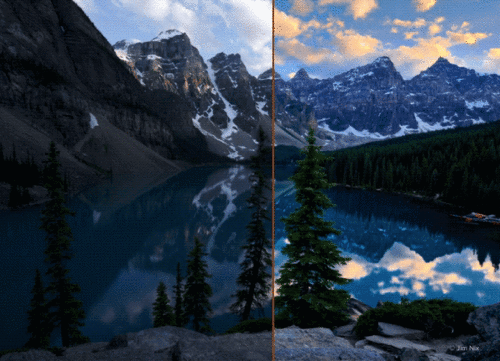 Animated simulation of a slider; an original Jim Nix image with an HDR version
You may have seen HDR (high dynamic range) images and been put off because they seemed 'over-cooked': HDR is something of an acquired taste, but it can also be a rewarding creative tool. It can turn an otherwise drab photo into something visually exciting.
Like many photo-editing techniques, it's not so much what you do, it's the way that you do it. Our own animated simulation slider does not do justice to the Jim Nix sourced image featured as the third example in a six-sliders gallery on the Aurora HDR homepage.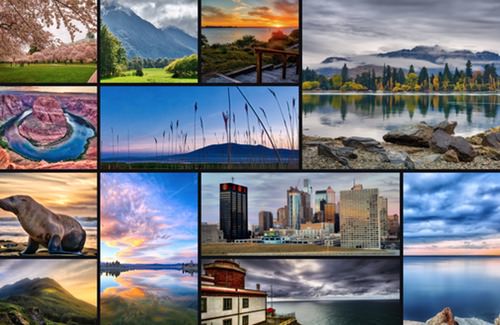 The Aurora HDR gallery has an extensive collection of examples
We suggest you visit Aurora HDR to check if the HDR technique will add anything to your own photo-editing repertoire that will be creatively rewarding. Scroll down on that homepage for a section entitled Natural or Extreme HDR, which as you pass your mouse cursor over it deftly demonstrates that you can have your images rare, medium, or well-done.
The Aurora HDR Photo Gallery has a wealth of HDR final results. Click on any of the images in the gallery for a high-resolution version with a slider provided so that you can make a comparison between the original and the Aurora HDR version, remembering that the HDR version shown is only one of many possible ways the original could have been cooked in the Aurora HDR application.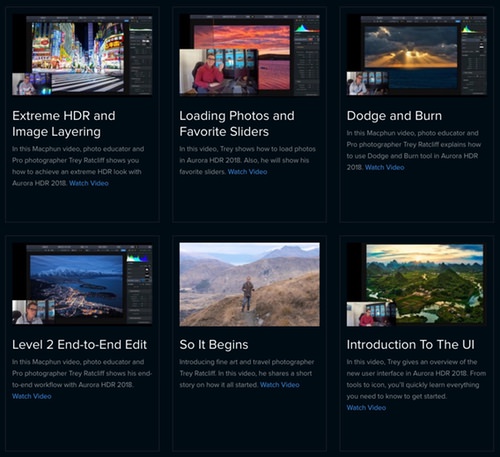 Trey Ratcliff, the co-developer of Aurora HDR, offers sixteen tutorial videos
The basic operation of Aurora HDR is relatively straighforward. Preferably, you use three exposure-bracketed images taken with the camera on a tripod. That is not a requirement: Trey Ratcliff (credited as co-developer for Aurora HDR 2018) has a video tutorial entitled Single RAW Photo, which shows how HDR can benefit even single images.
We are getting ahead of ourselves here: that video is Lesson 11 of a 16-part series of tutorials that Trey Ratcliff did for Skylum. In the face of such generosity, we are reluctant to complain that the heading page for the videos jumbles all the titles into a seemingly random order. To step through the series in order from 01 to 16, follow the links below:
[01] [02] [03] [04] [05] [06] [07] [08] [09] [10] [11] [12] [13] [14] [15] [16]
If you like to dive in deep, Trey has another video for you, Deep Dive into Aurora HDR 2018, which serves as an excellent advocate for the power and the glory that is Aurora HDR 2018. To learn more about Trey and his work, watch the video title So It Begins on the tutorials header page, or visit him on his Stuck in Customs daily travel blog, which aims to get you inspired and motivated.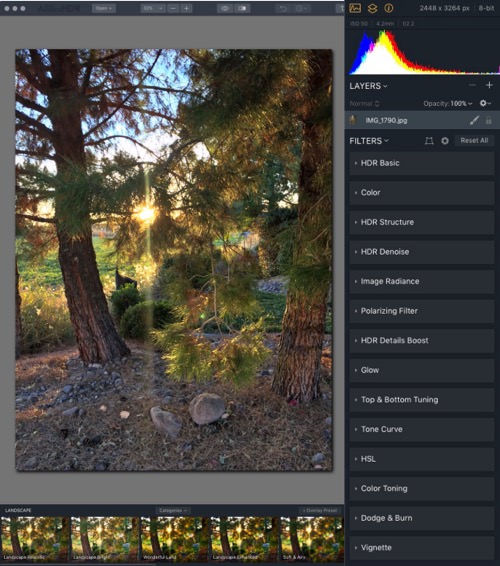 The sidebar is real, but has been faked in this image for better readability
After watching video tutorial Lesson #3, Introduction to the UI, it is a good time to dive in ourselves. If you are familiar with another Skylum photo-editing application, Luminar 2018, you should feel at home. We loaded a single JPEG image into Aurora HDR 2018, accepted the default conversion for HDR, selected the Wonderful Land preset (third from the left in the screenshot above) at 100%, and exported the image.
The point of the exercise was to show how easy it is to get started: from there on, the limits are only your own creativity and your desire to learn the huge range of controls that the application offers. Whether or not you like our almost instant result, shown below, is a matter of subjective taste.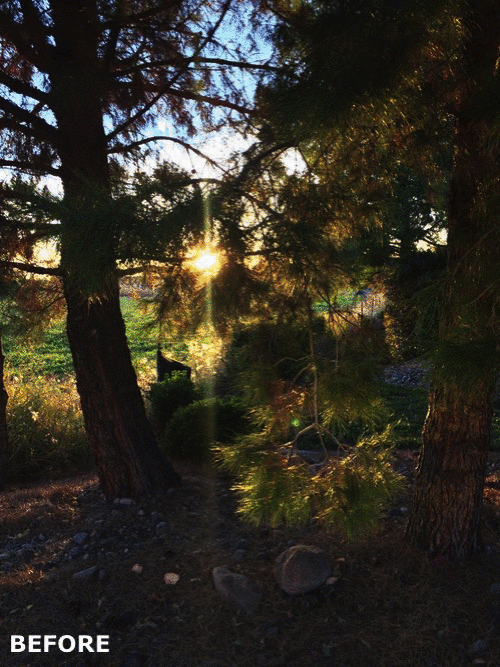 Animated image: applying an Aurora HDR 2018 preset at 100%
Perhaps you feel that image is 'overcooked' (the most common criticism of HDR images), so the next example is the same routine as above, but with the effect reduced to 50%, 25%, and 10% of the available strength. Remember again, these images are not intended to be exemplars of HDR processing—they are intended only to show you how easy it is to get started and where you can go on your own journey of discovery. Experimenting boldly and applying with discretion is a good way to proceed.
If you 'undercook' your HDR work, it is often possible to rescue a photo that you will otherwise decide not to use. First-class HDR comes from first-class images, but rescuing—one might prefer to say 'creatively transforming and enhancing'—an image is a completely respectable undertaking.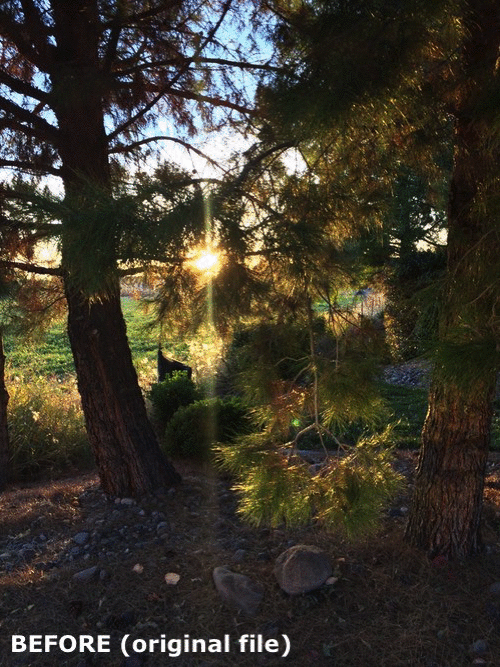 Animated image: applying an Aurora HDR 2018 preset in steps
If there was any question of Aurora HDR 2018 being worthy of that prestigious Apple award, we found that working with the application and experiencing its strength and usability removed all doubt. MyMac is unable to award more than 10 out of 10 or we would have done so. If you want to explore the possibilities of HDR then Aurora HDR 2018 is the best in class. Only one question remains: how in the name of holy HDR photo-editing is Skylum going to improve upon the present version in any forthcoming releases?
MyMac Review Rating is a strong 10 out of 10 perfect score.