LectroFan Kinder
Adaptive Sound Technologies Inc.
$79.95
The LectroFan Kinder is a sound and light machine for children. Using an iOS or Android app, you can control a night light and play white noise sounds, lullabies or peaceful environmental sounds. The night light can be a rainbow of colors.
Choose from 75 sounds such as air conditioner, boat ride, fireplace, train, fans, birds, ocean and much more. There is also a sleep timer to control when to turn off the device. The box includes, the device, instructions and a foam back that protects the device against the wall.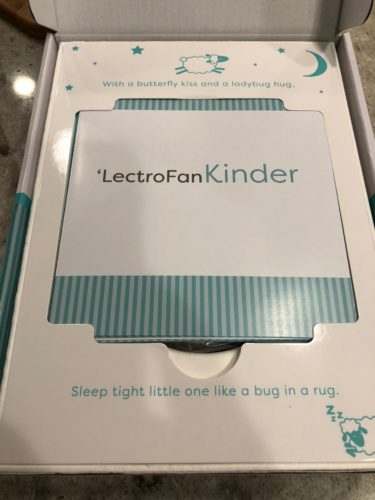 To setup the LectroFan Kinder, first download the companion app in the App Store or the Google Play Store. Then plug the device in to a standard power outlet and hold down the button until the light flashes blue. Open the app and choose "Add A New Kinder." The device doesn't connect over WiFi so there is really no other setup. Its very easy. To be quite honest, I'm not sure how it connects, but it works. After it connects to the device, you can play sounds, music, change the lights and set up the timer. All the functions worked as expected.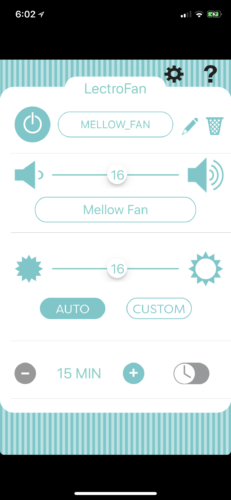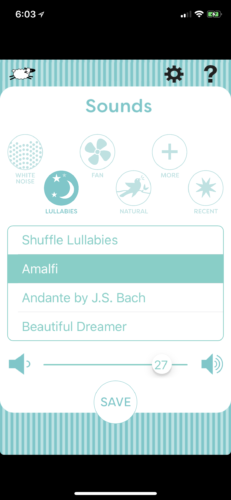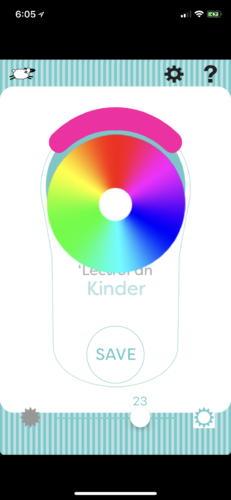 My baby is now 14 years old, so I can't tell you whether this will get young children to sleep better. There are some videos on the company's website of parents who say it works wonders for their children. I can tell you that it is fun to use. The sounds and lights are peaceful. I can see this actually being beneficial to adults as well. Well, maybe not playing Mary Had a Little Lamb, but certainly the white noise and nature sounds.
I have always been curious of these white noise sleep machines, and this is a good first experience. Adaptive Sound Technologies has a wide range of more adult based sound machines that I will take a closer look at. If you have a young child and want to add some tech to your life, this is the device to get.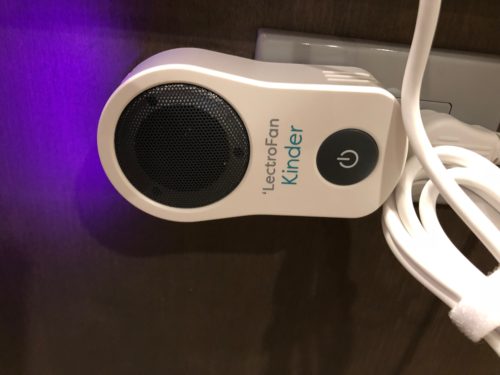 MyMac Review Rating is 9 out of 10. Easy to setup, app works well, makes pretty lights and plays songs. What else can you ask for.