Universal Phone Bike Mount
Mygoflight (MGF)
Price: $89 U.S.
The MGF Universal Phone Bike Mount is a marvel of engineering and design that's easy to install and a delight to use. Unlike many similar products that are made of plastic and rubber, the MGF mount is manufactured with aircraft grade aluminum — not surprising when you realize the company's main business is in manufacturing aviation accessories.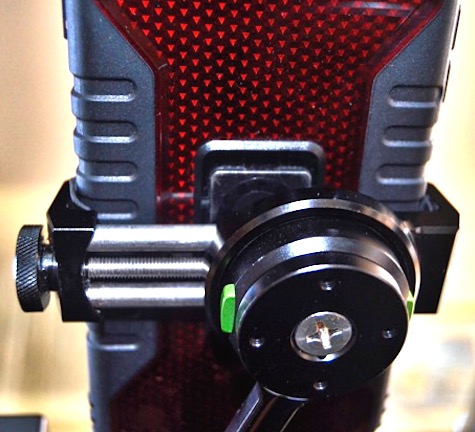 Installation requires two screws and an Allen wrench, both provided. The screws tighten the phone mount to the handlebars. A video on the MGF website demonstrates the installation process. It took me less than five minutes to get mine installed.
Anybody who has used less expensive handlebar phone mounts will be pleased by the attention to detail in this mount. Place your phone in the clamp and hand loosen the gnarled screw until it's wide enough for your phone, then tighten it down. No tools are required for phone mounting.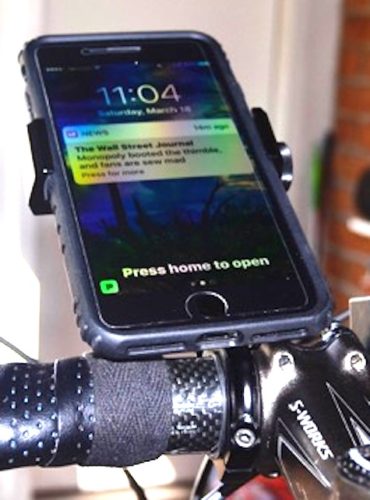 Look closely and you'll notice the clamp's bookends are high enough to accommodate a large smartphone and its case. You'll also notice the bookends are beveled at the top so that the phone is secured not only left and right but also with a subtle bend that secures it from the top.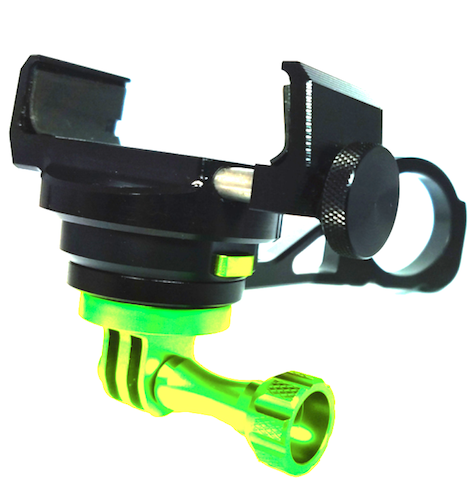 One morning I used the mount on a 27 mile ride that included some bumps. The MGF mount did not jiggle or wobble and the adjustment screw remained tight throughout the ride. My iPhone 7 Plus stayed firmly in place and never once did I worry that it would go flying.
And then there's the icing on the cake: If you don't want to unclamp your phone every time you stop for a snack or bathroom break, simply press the sides of the quick release base and bingo! The phone with the clamps intact lifts off and can wander with you. When you return, snap it into the base and off you go. This high quality quick release base is unique to MGF products.
The phone mount can be safely used on road or mountain bikes, and motorcycles too.
In short, the MGF Universal Phone Bike Mount is is an elegant piece of engineering design, and is highly recommended. The price is high but so too is the value.
MyMac Review Rating is a solid 10 out of 10.