Quad Driver In-Ear Headphones
1MoreUSA
$199 U.S.
They sound excellent, they feel comfortable, they are stylish and sturdy, and they will be a huge success. 1MoreUSA's new Quad Drive In-Ear Headphones perform beautifully out of the box using one of the many sets of included silicone or foam tips, plus the action-touch three button inline controller. These are very musical headphones, I noted in my written comments during the evaluation.
I took them on a recent long airplane ride after switching the default ear tips to the next largest size. I listened to my iPod Classic's massive travel playlist during the entire time I was on the plane. The sound was superb and the fit was good. Passive ambient noise isolation was optimum. I forgot they were in my ears, they were that good.
I particularly like the durable woven plastic tangle-proof cable that transmits very little annoying microphonic noise. And thanks for the left and right markings on the driver housings. The inline microphone is perfect for voice calling.
Once you have paid two dollars or two hundred dollars for in-ear wired headphones such as these, all that matters is comfort first and sound second. Everything else is less important, unless they fall apart or stop working.
Wired headphones are not an endangered species, although I wish 1MoreUSA and other manufacturers would make their rugged, angled audio tip plug housings a wee bit slimmer for easy insertion into an iPhone or iPad that has a thick case, or provide a slim fit adapter for such situations.
Previously I was using 1MoreUSA's dual driver IEM (in-ear monitors, or in-ear headphones) for recreational and travel listening, and their triple driver IEM for serious listening. Those two models are close in price. These new quad driver IEM are a bit more expensive and are superior both to 1MoreUSA's other units and to the competition in this price range. I place the value of quad's listening experience to be in the $300-400 arena, which is consistent with 1MoreUSA cost value over the years.
The sonic performance with these quads is brilliant, crisp, clear, and full-spectrum, with rich bass and an overall being there feel that is rare. Volume response is moderately inefficient, meaning you need to turn up the volume a bit to put yourself into an immersive audio state, and that headphone amplifiers add punch when native device transmission is less than ideal, which isn't often. Equalization can make a positive or negative difference, so spend time fine tuning your EQ if that is important.
Frequency response is close to neutral, which is highly desired, so I nudge up the bass slightly to compensate for the remarkable midrange and endless high end. Good IEM are not especially forgiving of inferior audio tracks, so you will hear the bad along with the good at top accuracy.
Recordings by the artist Alison Krause are consistently some of the best to test listening equipment, as a reference point for lovely music that embraces the best technology from source to output.
Other classic and remastered selections I heard on my airplane trip that demonstrated the finer elements of 1MoreUSA's Quad Driver In-Ear Headphones are: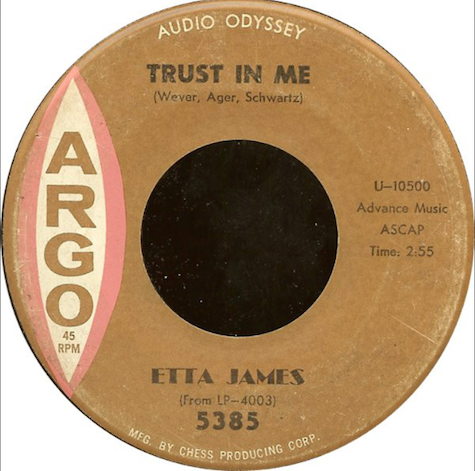 "Trust In Me" by Etta James (WOW I noted)
"Into The Darkness" by Crosby, Stills, and Nash (Deep riff beat and accurate, excellent solo and group vocals; organ behind adds nice touch; good wah-wah guitar that I wish went on longer with the lively drums at the end)
"Crazy" by Patsy Cline (Fresh as the day it was made; lead and backup vocals plus instruments all terrific; twinkling piano; appreciated every nuance of this masterpiece)
"Lush Life" by Linda Ronstadt (Rich strings and orchestra; subtle and dynamic vocal, with crisp articulation)
"Night Sky" by Fattburger (True full fidelity of the synth and percussion; unusual vocal choir in background behind frontal lead guitar)
"Sad Sad Days" by Muddy Waters (Slow, subtle power; 180 degree sound spaciality; voice slightly recessed with harmonica, yet fully immediate; organ solo bursts forth)
"Tenderly" by Etta James (Exceptional instrumental introduction, voice grabs me with her style; clean separation of the accompaniment; the low bass is felt, not just heard)
"Bye Bye Love" by Roy Orbison (Chunky Chet Atkins guitar plucking on the left channel with weird string orchestration on the right; cymbal crisp and tight; goofy female backups on the right; voice is perfect)
"Last Thing On My Mind" by Peter, Paul, and Mary (Mary's solo vocal is rich and gorgeous in her low register; sweet guitar picking, far left and right; simple and compelling)
"You're So Rude" by the Faces (Strange story spoken lyrics; voice pops out; super tight band; unusual organ and harmonica duet break behind the accompaniment)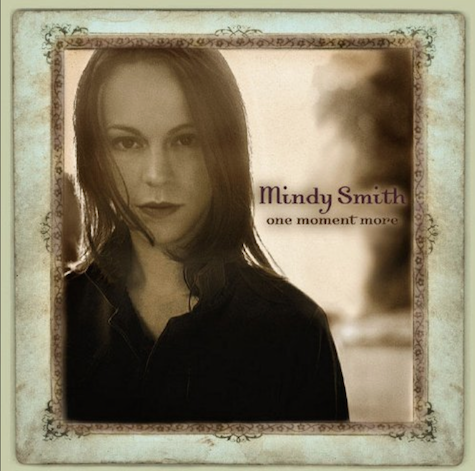 "Falling" by Mindy Smith (Unadorned vocal solo with light, delicate, and spacious instruments and drums accompanying, plus mandolin, organ, and guitars)
"Rollin' and Tumblin" by Baby Face Leroy (Words fail me on this track)
One more time, 1More gets it right. Save your money, buy their Quad Driver In-Ear Headphones, and listen like there's no tomorrow.
MyMac Review Rating is 9 out of 10, with a personal Nemo recommendation