USB 3.0 Hub and Card Reader – User Memo
Manufacturer: Satechi
Price: $29.99
I hate reaching around my iMac to blindly plug in USB cables and SD cards. It's a frustrating pain in the neck. Satechi has a convenient solution. Their new hub has three USB 3.0 ports and slots for SD and Micro SD cards. The matte anodized aluminum matches your iMac and sits comfortably on its base.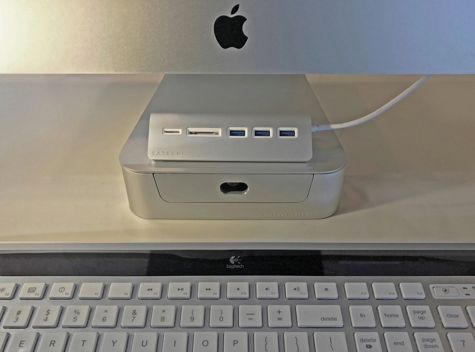 For those who use a desktop Mac, and maybe those who don't, this convenient little hub is a winner. The 12 inch (30.5CM) cable is just the right length for your iMac. The only thing that could make this hub better is to have no cable at all. Maybe that will be possible one day.
I became a fan the minute I connected this hub. Well done Satechi.