RelaxedLeather Case for iPhone 7
Manufacturer: Twelve South
Price: $40.00
Here's a slim, genuine leather shell case for iPhone 7. This is not just any case, the leather is carefully burnished to what Twelve South calls a relaxed finish. It's soft and comfortable like your favorite wallet or a well broken-in attaché case. It is as appropriately businesslike in the office as it is casual at home on weekends.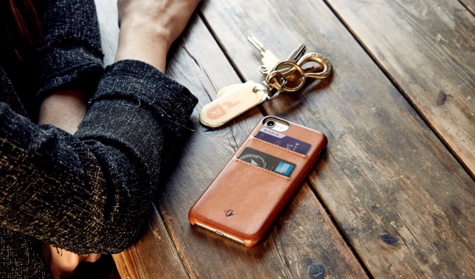 I have used Apple's excellent, if pricey, leather cases for my iPhones since the introduction of the thin iPhone 6. Their case doesn't really look like leather; it has a man-made feel without personality. Twelve South's RelaxedLeather case is only a millimeter or so larger than Apple's cases. It's a light, semi-rigid shell covered in rich leather with a soft microfiber lining. It's a simple, thin, protective case and nothing looks and feels like real leather in your hand.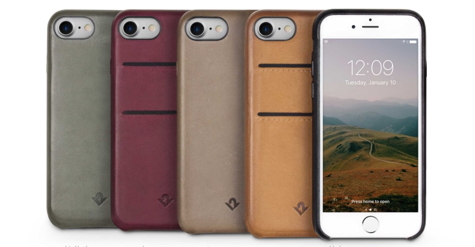 Colors—Dried Herb, Marsala, Warm Taupe, Cognac, Black
Twelve South offers this case in five rich colors and two variations. One has two thin pockets on the back for an ID and a credit card. Often, that's all you need when you are out and about. There is also a version without pockets for those who prefer an all-leather look and feel. The RelaxedLeather cases are available in sizes to fit the iPhone 7 and the iPhone 7 Plus.
We're now in iPhone's tenth anniversary year and over that time, I've never enjoyed a case more. As with all frequently used leather goods, the finish will become softer over time and develop its own unique, burnished personality. Give the RelaxedLeather case a try, it's not overly expensive and I'm betting you're going to love it.
MyMac Reviews rating is an enthusiastic 9 out of 10