BEDDI Smart Radio Alarm Clock
WITTI Design
Price: $100 U.S.
Available now from The Grommet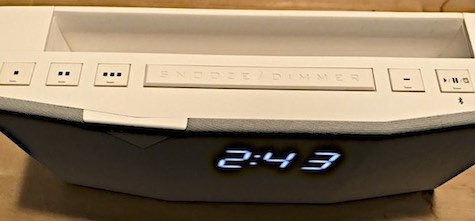 If you like to play with gadgets, here's one that will keep you occupied for days. It's far more entertaining that a Rubix Cube, not to mention more useful.
This gadget is basically a clock radio, but that's like saying the Grand Canyon is merely a hole in the ground.
Here are a handful of things this clock radio does:
It's Bluetooth enabled so you can play music from your iPhone and iPad wirelessly over the radio's quality speakers.
It has an Audio AUX port so you can use an audio cable to play music off your old iPod.
It has two USB ports so you can charge your phone while you listen to it.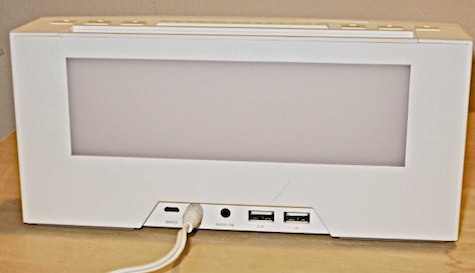 You can program the alarm to wake you up playing your favorite music.
You can use the "White Noise" feature to lull you to sleep.
You can turn on its soft back light to use as a night light when you go to bed. You set the brightness in the Settings menu.
And my favorite feature: A line of LEDs tucked into the base that you can set to one color or a million different hues that gradually change and emit an unobtrusive glow around the bottom of the unit. You set the brightness with a slider in Settings. You can also set it to detect the type of music playing on the radio or phone and change colors consistent with the style or rhythm. How cool is that?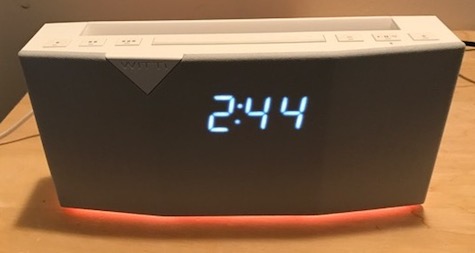 All of these features are controlled through the free Beddi app, which you download to an iPhone or iPad.
It takes some patience to tune into the logic of the menu system in the app, but it's not impenetrable. I found it entertaining once I got the hang of it. Just remember that every button on the top of the unit has three features. Press once and you get one feature, press twice and it's something else etc. You can assign features to two of the buttons.
You can download a good user guide online here. 
You can also automatically connect the Beddi to Spotify and several other Internet music sites through the Settings menu, but not Pandora or Slacker Radio. That absence seemed odd since both are so popular.
The time of day is always nicely displayed digitally on the face of the radio, which is a sleek  9 X 2 inch rectangle and four inches high..
Yes, its multiple capabilities are a little confusing to figure out, but so was the Rubix cube and look what happened there.
MyMac Review Rating is 8 out of 10, with a personal recommendation.