Airport International V3.0 Rolling Pro Photography Bag
Think Tank Photo
Price: $400 U.S.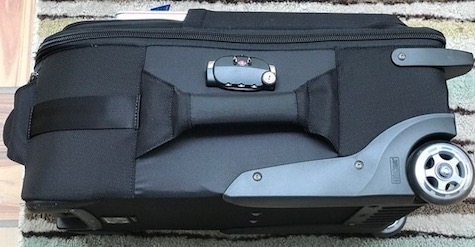 Video and additional photos are on the company's web page for this product.
Think Tank Photo clearly pays attention to what its customers say about its line of high quality camera packs. This latest version of the Airport International, a suitcase-like roller, incorporates a few recommended improvements over the earlier version. The last version was by no means inadequate —Think Tank does not skimp on materials— but it's now enhanced with some useful changes.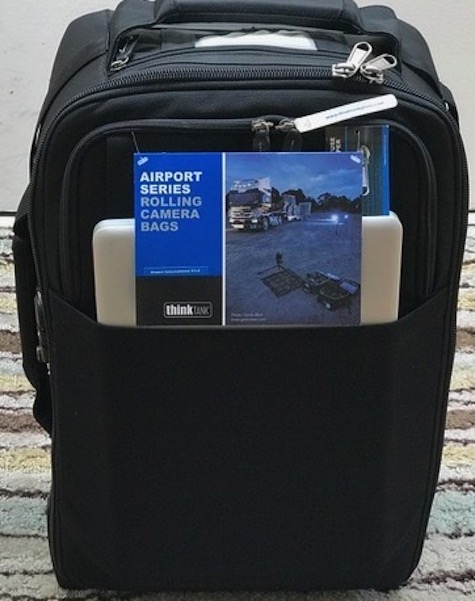 In the new version, Think Tank has reinforced the telescoping handle. added a padded, dedicated pocket for a 15 inch laptop and tablet, and included user replaceable parts. Both wheels and the telescoping handle, which would likely take the most beating, are replaceable.
The Airport International exterior fabric has a durable water-repellent (DWR) coating, and the underside of the fabric has a polyurethane coating. All zippers are top of the line YKK.
The case will hold two gripped DSLRs with lenses attached plus 2–4 additional lenses up to a 500mm f/4 detached or 400mm f/2.8 attached (with its hood reversed).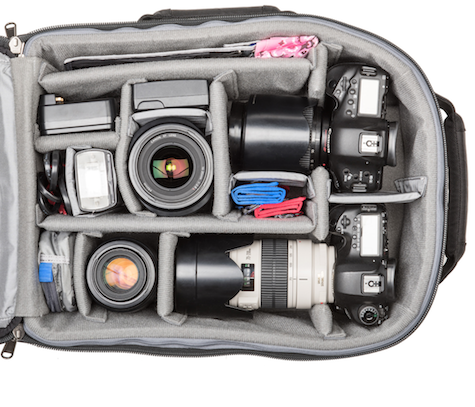 I showed my review sample to a friend who is a professional photographer and confessed that I do not own enough gear to fill it. He replied, "Well, for better or worse I can easily fill this whole pack and this would certainly do the job for my next out of town shoot."
The Airport International can easily accommodate multiple professional lenses, flashes, and other accessories. You can also attach a tripod to the side with the straps provided. Inside, there's a rainfly and several zippered compartments for SD cards, notebooks, files and miscellaneous gear.
The pack comes with its own lock, but one of its best features is the high quality sealed bearing wheels. They're quiet and smooth and will roll easily through the airplane's narrow aisle.
Anybody who has tried to muscle a big pack into an overhead compartment will appreciate the inclusion of three handles: two thick padded ones on the top and side and one unpadded grip on the bottom.
The pack is big enough to store binoculars, a jacket and a snack in addition to all your camera sand computer gear.
Clearly, a great deal of thought went into the design of the Airport International.
Think Tank's Airport International Version 3.0 is highly recommended.
MyMac Review Rating is 9 out of 10.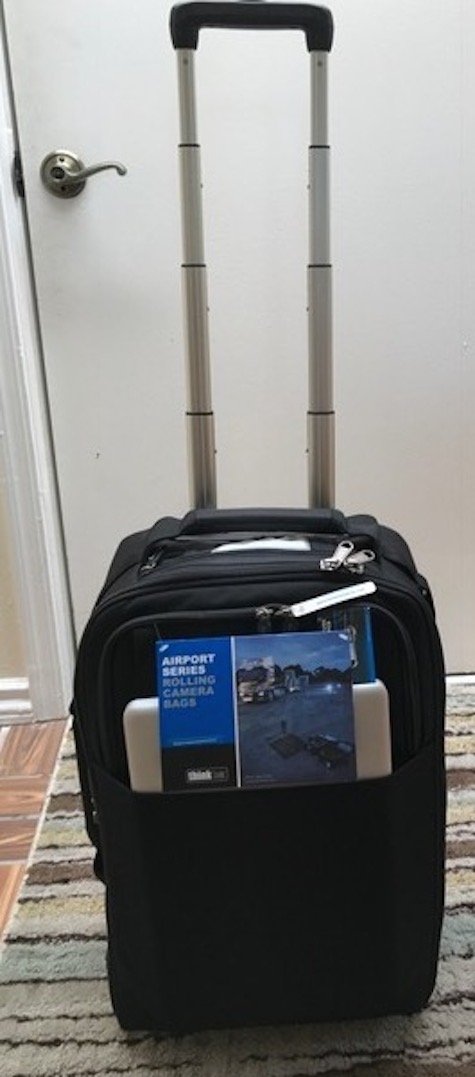 .