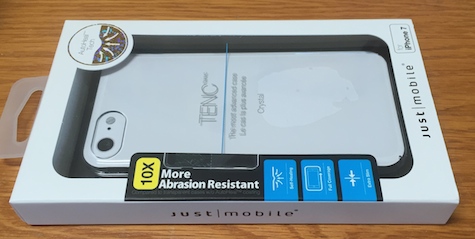 TENC for iPhone 7 Plus and iPhone 7
Just Mobile
Price $25 U.S.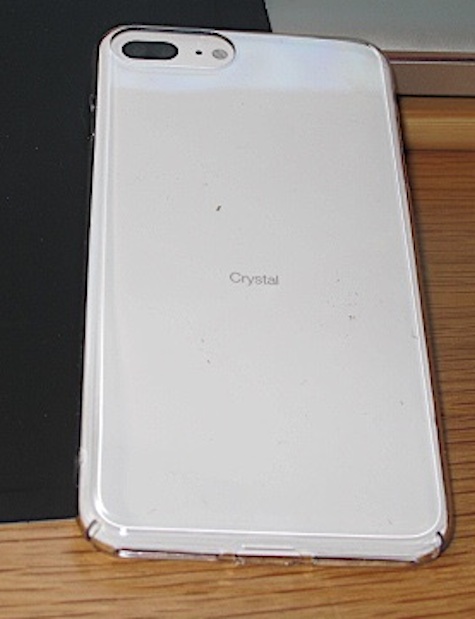 TENC is a clear and durable case for the iPhone 7 Plus and standard iPhone 7. It's transparent and has been treated with an abrasion resistant coating that prevents scratching. TENC stands for The Emperor's New Clothes, a children's story you may remember. The idea is that even though it's invisible, you cannot deny it's there doing its job. Your phone is not naked despite appearances.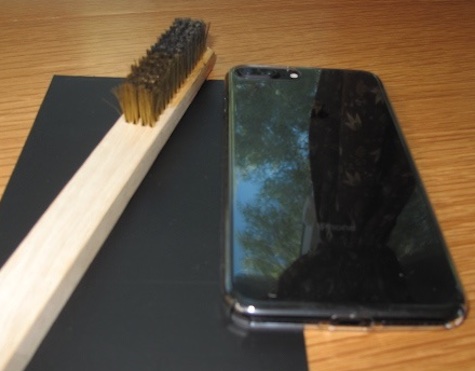 Just Mobile confidently includes a small wire brush so you can rub the clear coated case and see that it doesn't scratch. The only drawback to this otherwise snug case is that it does not include a screen protector. TENS's edges are beveled and rounded for a comfortable grip, and when you want to avoid scratching up the display, you'll need to purchase a glass screen protector.
MyMac Review Rating for TENC is 9 out of 10.