Silk Armor Tough Case for iPhone 7 Plus
Silk Innovation
Price: $25 U. S.
The Silk Armor case for the iPhone 7 Plus is a well-designed protective frame that's attractive to look at, comfortable to hold, and almost certainly will provide peace of mind to owners of the new iPhone.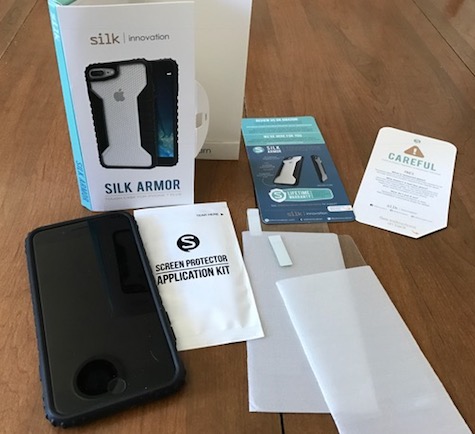 Unlike most cases, this one comes with a tempered glass sheet that easily adheres to and protects the phone's screen against scratches and other hazards. Usually you have to buy the screen protectors separately. And just in case you lose or damage the glass shield, Silk Innovation includes a second one as a bonus. Exceptional value from this new company.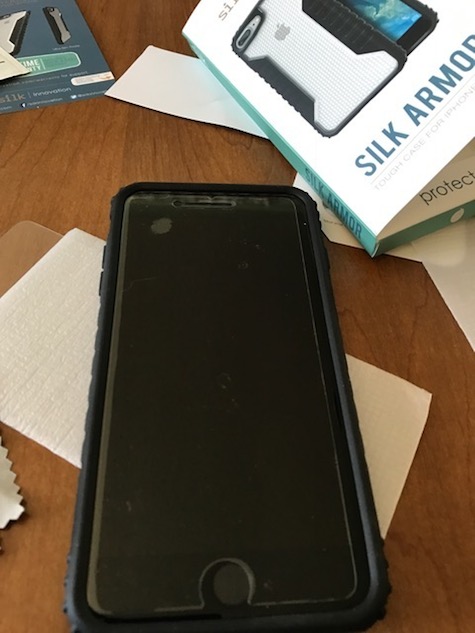 The design is outwardly simple and unobtrusive, but look closely and you'll discover that the rugged frame has rounded air cushioned edges that are shock absorbent. The sides of the frame have rubber grips that make it less likely the phone will slip out of your hands. All of the cutouts for the power on/off switch, volume controls, and cable connector are precise. With my last case on an iPhone 5S, I had to fight the rubber nibs on the volume controls to get the sound to increase or decrease. There are no such problems with the Silk Armor case.
Silk Innovations is clearly confident about the durability of this case. It comes with a lifetime warranty plus quick and easy support if you encounter any problem. I installed it on my iPhone 7 Plus and the tempered glass screen in less than five minutes.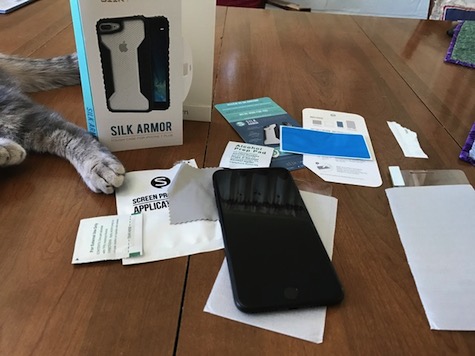 The case comes in smoke, crimson or clear. A standard iPhone 7 version is available
The Silk Armor Tough Case for iPhone 7 Plus is highly recommended.
MyMac review rating is a solid 10 out of 10, with special praise for the included screen covers and low price.