Lighthouse External Backup Power Pack
Lifecharge
$50 U.S.
The Lifecharge Lighthouse is a portable power supply that can recharge two devices at once. Its 13000 mAh battery can completely recharge an iPad that is down to zero, or an iPhone several times. I recently used it in a cabin in an isolated mountain range. My iPad went from zero to fully charged in roughly six hours and the battery pack still had power left over.
The top of the power pack is a bright LED flashlight that is activated by pressing a power button twice. It can be useful in an emergency but it's not very good if you need to aim it at a specific spot. It's more like what its name suggests, a lighthouse or beacon that draws attention to itself and its immediate surroundings. It will be useful if you're tent camping or rummaging around in a dark storage shed.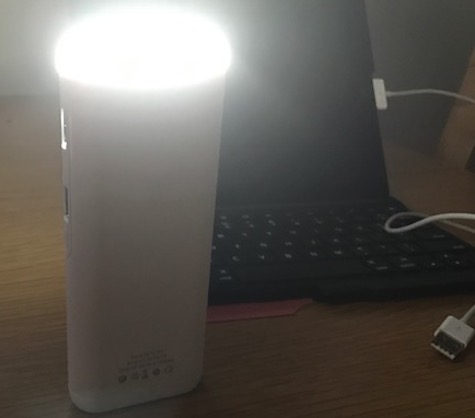 Four blue LEDs light up on the side when the power pack is fully charged. You always know how much power is left by the number of blue lights remaining.
The charger has security built in and will shut down when it detects a short circuit or overload. It's powered by a lithium-ion battery and will last for approximately 500 recharging cycles. The lithium battery is not replaceable.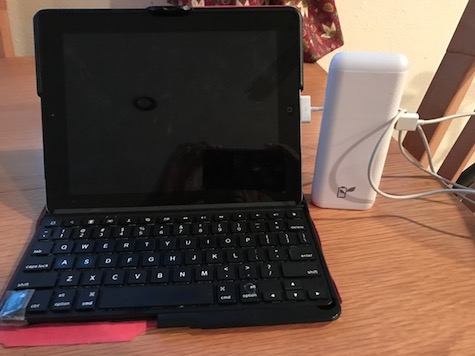 Lifecharge Lighthouse is a reliable portable power supply with enough capacity to keep your iOS devices running when an AC outlet is not available for recharging. It's reliable and works as advertised, and is an exceptional value.
MyMac Review rating is 9 out of 10.