HiRise 2 for iPhone & iPad
Manufacturer: twelvesouth
MSRP: $59.99
If you use your iPhone as a communication and information tool, consider the HiRise 2. When attached to the stand you are presented with the display at the correct angle for easy viewing and use. The built in charging cable will keep your phone's battery topped up and ready when you leave your desk whether it is for work or play. This stand is also rated to support and charge your iPad.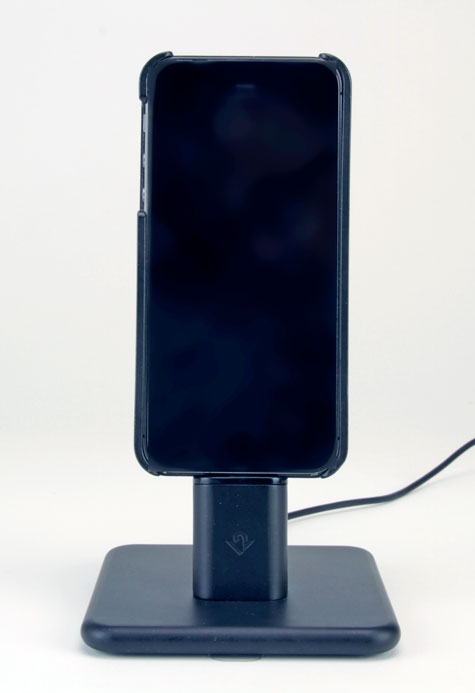 Upon first examination it seemed that the HiRise 2 would be unable to accept my phone with the case attached. I really like my Woodchuck case that was reviewed here a few years ago. It fits snuggly but is bothersome to remove. This could have been a deal breaker for my use of the HiRise 2.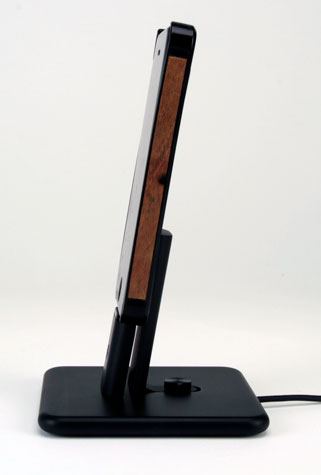 With further review, I understand that this charging stand is very adjustable. The back support has a range of adjustment locked in with a thumbscrew. The charging cable is held in place with one of three clips provided. Each clip provides a different amount of exposure to the cable, thus allowing docking with cases with differing thicknesses. The HiRise 2 Deluxe is boxed with a MFI Lightning cable and clips as well as a Micro USB cable and clips.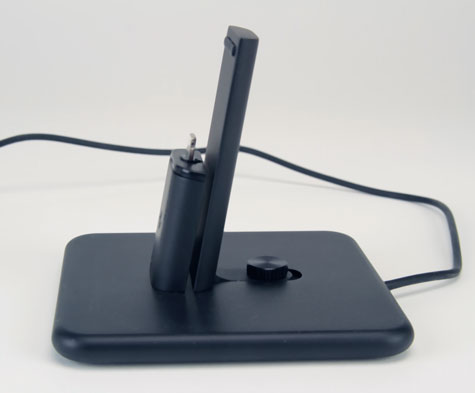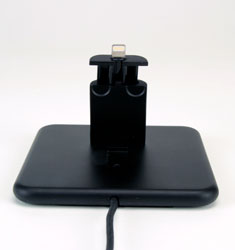 Having one place to park my phone ensures that the phone is charged when needed. The dock means that I am more likely to find the phone in the first place I look. If I received payment for all of the time I spent frantically looking for the phone before leaving the house, I would be driving a newer car. The HiRise 2 is available in white, aluminum, and black.
In the past twelvesouth provided some wonderful packaging, giving an exceptional un-boxing experience. In a previous review of the twelvesouth product TimePorter I showed photos of the un-boxing. The HiRise 2 also has first class packaging.
MyMac.com Review Rating: 9 out of 10
Woodchuck Adventure Case review