Catalyst Case for iPhone 6s and Plus (and original 6 and Plus)
Catalyst
$70 U.S. Includes headphone adapter. Available in several different color combinations.
iPhone 7 cases will be available soon.
---
NÜÜD for iPhone 6s and Plus Case (and original 6 and Plus)
LifeProof
$90 U.S. Includes headphone adapter and scratch protector. Available in five different colors.
iPhone 7 cases will be available soon.
Get one of these cases. Today. Insert your iPhone into it. Take a deep breath. Smile. Your precious phone is safe from drops and dips. Added bulk and weight are minimal, relative to the physical protection. Waterproof flaps cover your audio and Lightning ports. Capacitive screens cover the iPhone's display. Custom audio port adapters are included.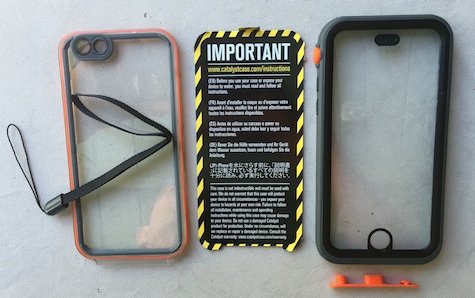 Nüüd and Catalyst cases are more similar than different, so choose the style you prefer after reading some of the many online reviews. Whether you are keeping your iPhone 6/6s or Plus or getting a new 7/Plus, both companies have cases for you. Don't be stupid and cheap. Spend the money necessary to obtain world-class coverage for your most important personal tech device.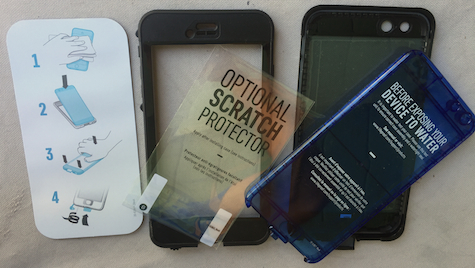 I have enclosed my iPhone 6 in a Catalyst Rescue Ranger case during the phone's entire life in my front pants pocket and elsewhere. I am careful, but I have dropped the case+phone from over three feet in height several times, without incident. I fell into a swimming pool not long ago with the case+phone in my pocket. My battery-operated car keys were damaged, but the iPhone was happy and dry inside its full body case.
Bonus: when you sell or trade your phone it will be in excellent condition, adding to its value. I keep my old phones, and it's reassuring to know they are covered with a world class case.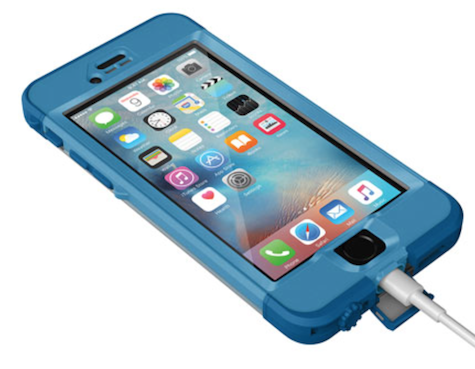 Here is a positive MyMac review for a sibling case to Nüüd. LifeProof is an OtterBox brand, and OtterBox cases are the gold standard for many careful consumers. Their customer service is outstanding.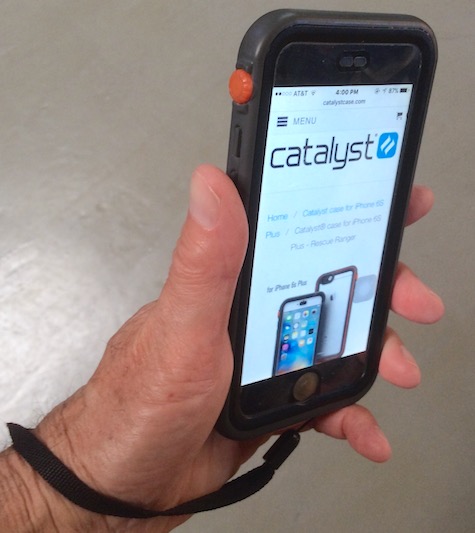 Catalyst is less well-known, and their cases are excellent. My favorite features are improved sound versus a naked iPhone's speaker, grippy rubber perimeter, lanyard attachment, rotating mute on/off knob, and outstanding outer rear camera lens with no loss of photo quality.
Both Nüüd and Catalyst cases, slim as they are, make it difficult to insert most headphone and speaker plug tips into the corner audio port. The companies include custom audio adapters to help you use your audio equipment.
One year warranties are offered by both companies, which is a little skimpy, considering that most iPhoners keep their devices two years. The bottom rubber gasket strap broke on my Catalyst this summer, not far from the two-year mark, and I ordered and am using a replacement with ongoing satisfaction.
Our MyMac Review Rating is 9 out of 10 for Catalyst and Nüüd iPhone Cases.