iBFree Bluetooth In-ear Headphones
1More
Price: $60 U.S. Available in four colors
Use this code to get special pricing from the company:Â IBFSpecial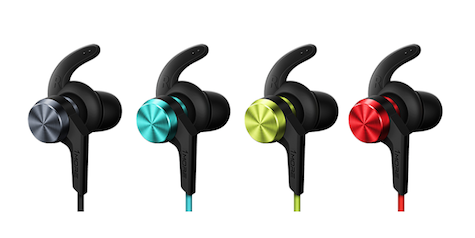 Crystal clear audio and a comfortable ergonomic fit makes these Bluetooth earphones a pleasure to use. They pair easily with my iPhone and have a typical wireless Bluetooth range of 30 feet. I use them paired with the phone on my bike's handlebars and never lose a signal. I've also used them around my house with good results. The sound quality is very impressive.
These earphones look a little odd at first glance because they're tilted at oblique angles, but with use you realize the angles align with the natural curve of the ear. The fit increases noise isolation, resonance and bass for a perfectly balanced audio experience.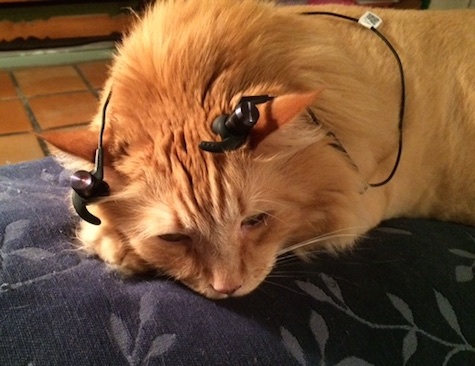 My only concern is with the in-line controls. Like all other in-ear headphones I've used, the controls are only useful when you've memorized which buttons control volume or advance music tracks and which enables you to answer a phone call. You can't see the buttons unless you take the phones out of your ears. I always find these controls awkward but since my iPhone is mounted on my handlebars I can navigate using its controls rather than the headphone's.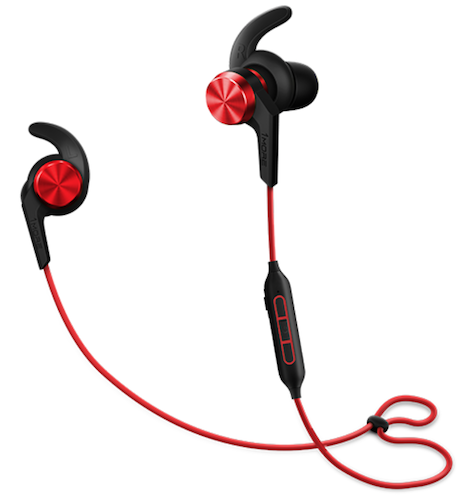 I only use the earphone button to turn power on and begin Bleteooth pairing with my phone. Otherwise, I ignore them.
When the earphones are fully charged, 1More states the battery will be good for 240 hours on standby, 10 hours of talk on your phone, and 8 hours of music listening.
The earphones come in Vibrant Red, Space Gray, Aqua Blue, Apple Green.
Highly recommended.
MyMac Review Rating is 9 out of 10