Macally Aluminum USB 3.0 External 2.5" SATA Hard Drive Enclosure
$25 U.S.
Macally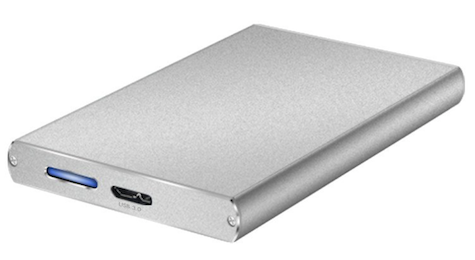 What's thin light and has a shiny case?
That would be the Macally Aluminum USB 3.0 External 2.5" SATA Hard Drive Enclosure.  This tiny enclosure packs some serious speed. The enclosure comes as an empty shell. All it has in the box is the USB 3.0 cable and the lightweight aluminum shell. The enclosure is held together with four screws, two on each end. You can take off either end to insert your 2.5 inch drive but the end with the pretty blue light has to control electronics, so it would be best to take off this end for ease of installation.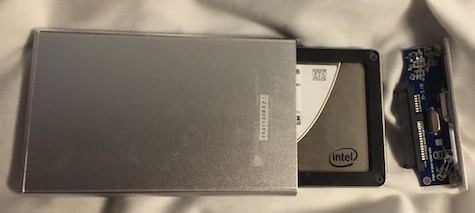 On the inside of the lit end is the SATA interface including both power and data. I happened to have two  2.5 inch SSDs laying around so I decided to see which was faster. It's a moot point since only one drive was functional. After plugging the drive into the USB 3.0 port on my laptop I transferred several large files to the drive at between 50 and 80 MB/sec.  After I had finished this test I decided to try it in a USB 2.0 port. What an amazing difference. USB 3.0 is the way to go!

Unlike some other devices this one is bootable. I ran Windows 10 installation from it onto one of my older laptops. I have no complaints about this enclosure and give it a 9 out of 10 MyMac.com review rating.