LifeActiv Bike and Bar Mount
LifeProof
Price: $40 U.S.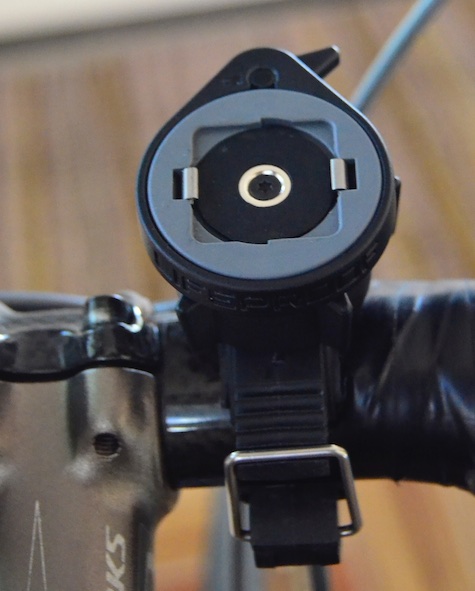 LifeActiv Bike and Bar Mount is a $40 solution for cyclists who want to attach a smart phone or music player to their bike's handlebars. If you read the clumsy instructions carefully, the mount can be attached to a bike in a minute. It took me more than an hour because the instructions were botched at a crucial step.
Before making my first ride with the phone locked into the bar mount, I was apprehensive because I'd read several critical comments on Amazon. Some users said phones popped off either because of bumpy roads or adhesive that had dried up on the adapter that connects to the Smart Phone case.
I've had no such problems. I've used the bar mount on two rides with my iPhone attached. I deliberately rode over some jarring terrain, such as cracked asphalt and dried mud. My phone remained solidly in place. Once it's in the mount, I can rotate the phone to either a vertical or horizontal position.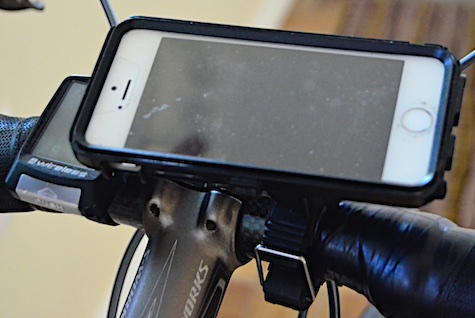 I live in the desert and made my rides in the summer at 5:30 a.m. when the temperature was around 80 degrees. By the time my ride ended it was 90-92 degrees. The heat did not affect the adhesive. The phone was always secure.
I had only two complaints both related to installation, not the mount itself: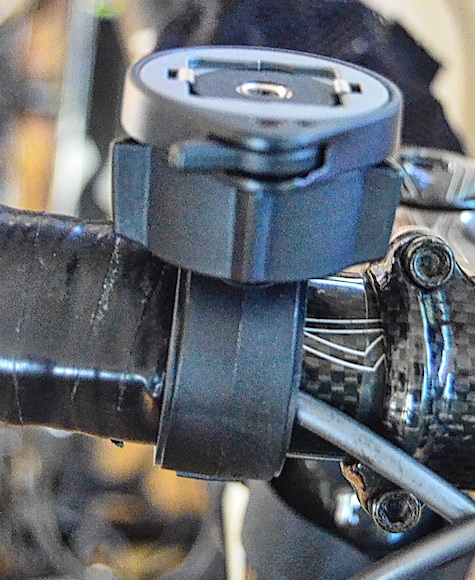 First, the quickmount comes with two rubber adapters that look like watchbands. One is already in place in the mount when you unpack it. The Install Instruction guide says, "Choose adaptor for your bar size." I fiddled around thinking I had to get one of the adapters in place to secure the mount to my handlebars. The reality is that many standard sized handlebars, including mine, require no adaptor whatsoever. I could have saved myself a lot of time by simply prying the springy mount wide enough to snap over the handlebars and used its clip to lock it in place. It's simple if you don't pay attention to the instruction. This should never be the case.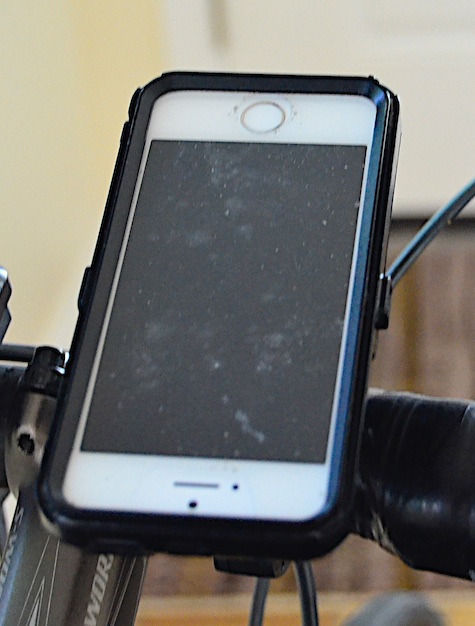 Second, the product comes with one adhesive backed adapter for your phone's case. Once in place, it cannot be removed for reuse on any other device. Supposing you update your phone a few months after purchase?  In that case, you'll need to order a new adhesive adapter from lifeproof.com for $20. If you make a mistake getting the original adaptor mounted, you're in the same sunken boat. Lifeproof should have provided at least one extra adapter.
MyMac Review Rating is 7 out of 10.