Wet Wipe Markers
Chalk Ink
Price: Varies by pack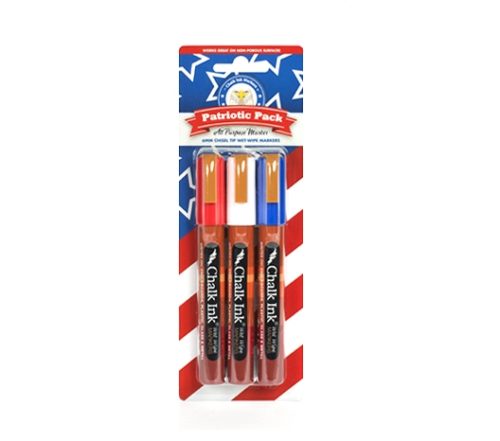 In my over ten years at MyMac I have reviewed a variety of items. Whenever possible I try to review art related items like drawing tablets, painting apps, and similar creative stuff. When John Nemo, the MyMac reviews editor, asked me to review Chalk Ink Markers I thought why not? It isn't tech specific, but it is related to my field of expertise. Plus, maybe someone has a tech business that is looking into having hand made signs.
Chalk markers are very popular these days. You see them used a lot at coffee shops and food stores on signage. They are suppose to be easy to clean off and look like paint, making it a great option compared to real chalk. I actually use them in my classroom for things I need on a chalkboard for a length of time. However, the ones I used this past year did not work very good and were difficult to use drawing on a vertical surface. I was anxious to see how the Chalk Ink markers worked.
Chalk markers are very similar to what I used to call paint pens. They are markers the have a tip that has to be pressed into the barrel of the marker several times to start the ink or paint flowing. Once it starts you have to regular press the tip to refill the pen. Paint pens would have an awful odor and fumes, and the chalk markers do not.
I was sent the Patriotic Pack for testing. This consists of a red, white, and blue marker with a chisel style tip. The pack retails for $14.49, which is a lot pricier than the markers I was using in my school. Does the saying "You get what you pay for" apply? In this case it seems to. These markers are fantastic. The color is dark and the "ink" flowed great without having to constantly refill the tip. There is no odor and yes, they easily drew on a vertical surface.
The big test with chalk markers is how well they erase or clean. I drew the below picture onto a plastic bottle. The picture after the drawing is the bottle cleaned with a wet paper towel. The picture speaks for itself.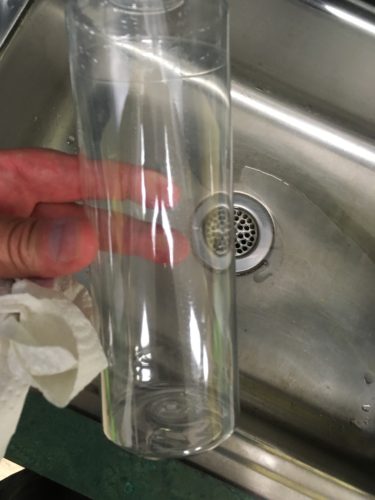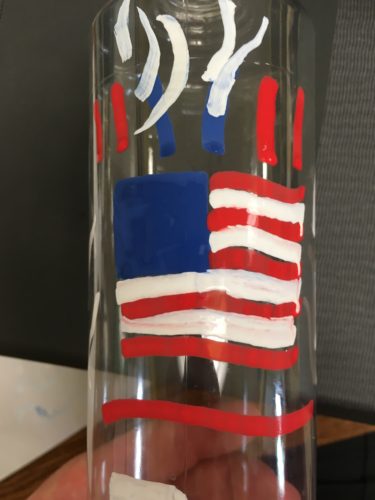 If you are planning on using hand made signage for your classroom or business I highly recommend looking into the Chalk Ink Markers. They will be the ones I am buying the next time I need them.
Note: The markers come in a variety of packs, sizes, and colors. Visit the site for options and pricing.
MyMac.com review rating is a rate 10 out of 10