Travel Tips for Techies (And Everyone Else) by Nemo and our MyMac staff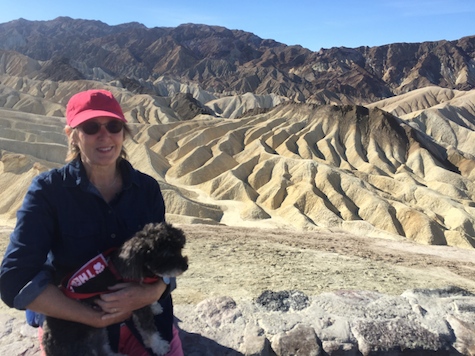 I just returned from my fourth weekend trip taken during the past two months. Two journeys were by car and two were by airplane. I live in Tucson in southern Arizona. One trip each was to Nevada and northern Arizona, and two were to Marin County, north of San Francisco, California. The California flights were for family occasions, and both Nevada and northern Arizona were for sightseeing. Only the Arizona trip included other people: daughter and son-in-law. We took our small family dog with us on the sightseeing trips and also on the first California flights.
Note: This combo article was originally written in March, but it was not posted then. I wanted to wait until the winter travel season was over. Now that summer travel is here, some winter references are best to consider later in the year. Airport delays are front and center, so plan accordingly.
Avoid winter season air travel if possible. Airports and planes are overloaded with ornery passengers and staff due to endless cancellations and delays. Luggage gets lost. Rental car reservations can be costly to change at the last minute.
Don't travel with your small pet. It's expensive, and unhealthy for your dog, cat, gerbil, macaw, or iguana. Find a recommended and experienced pet sitter who will stay in your home or host your little loved one in her or his home.
Nonstop flights are best, even if they are at awkward times of the day. You don't want to become stranded in some strange airport or city when your connecting flight is cancelled or postponed by hours.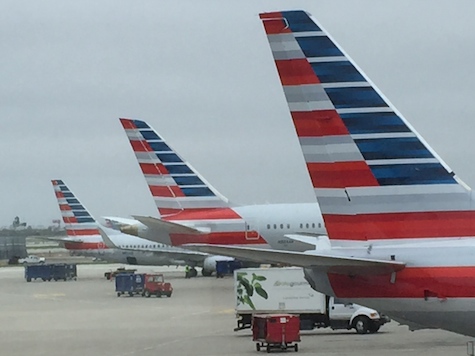 Bring more home-prepared food with you than you think you will eat on your journey, whether by air or by auto. Pack it tightly so it won't spill or fall apart. Include more napkins, paper towels, and plastic utensils than you need, although they can be obtained at airports and roadside restaurants. Avoid gooey grub loaded with mayonnaise that will spoil if you don't get to eat it soon enough. Remember to pack fruit, nuts, and dried fruit for your emergency rations, plus carrots and other crunchy fresh munchies.
Confirm all reservations and routes frequently using airline and car rental apps and web sites, plus your favorite map apps and sites. Airplane and road situations change faster than you can imagine. Do not attempt to use your iPad, iPhone, or computer while driving! Be smart, safe, and pull off the road.
Cellular service is more secure and reliable than Wi-Fi in public places. If you have a cellular iPad, enroll for the month you will be traveling, then cancel when you return home, if you don't have an anneal contract. Turn your Wi-Fi off when using cellular, and that will also preserve your precious battery power. So will switching off Bluetooth and dimming your screen's brightness. Map apps are battery hogs, but it's not always easy to put them on hold.
Bring multiple external charging batteries, plus duplicates of all cables and cords. You need high capacity batteries for your iPad, minimum 10,000 mAh, and standard 3000 mAh capacity for your iPhone. Pack them fully charged in Ziploc bags if you will possibly be exposed to rain or snow. Got cases? Travel with sturdy iPhone and iPad cases on your equipment.
Treat yourself to high quality headphones, both in ear (buds) and traditional on ear or over ear (cans). The 1More company makes has good headphones at reasonable prices. https://usa.1more.com Wired listening is more reliable than Bluetooth. Have plenty of your favorite music, movies, audiobooks, and ebooks loaded onto more than one device if possible. A portable speaker is a good bonus addition. My favorite is the Creative Muvo Mini.
I've been bringing my AppleTV with its power cable, HDMI cable, and remote unit when I travel. Some hotel and condo rental televisions are mounted without user access to HDMI ports. When I can set up the AppleTV it's great to review the day's photos on a big screen, plus possibly watch streaming shows. Teach yourself how to use an iPhone to set up a Personal Hotspot when in-room Wi-Fi is not swift or available.
I zip through airport security wearing my loaded Scottevest jackets with removable sleeves. I use a Fleece Jacket in cool weather and a Tropiformer in warm weather. I bring one of them with me in the car also. They are essential for this traveler.
---
Ian adds:
Drink plenty of liquids (NOT alcohol, preferably water) and never miss an opportunity (you know what I mean).
Loosen or remove your shoes to avoid headaches (non-intuitive, but trust me on this one.)
Get up and move around to prevent blood cots. Avoid interacting with other kinds of clots.
Never part with the last of anything; always try to obtain spares first.
What could possibly go wrong? Everything! Be always mindful and rehearse preparedness.
Try to have at least a plan B and remember that there are 26 letters available in the alphabet.
Make the best you can of what you have and where you are. Moaning and complaining get you nothing and nowhere.
---
Suzé thinks different:
I don't agree with the pet travel. If you have a small dog, or big for that matter, there are so many hotels and restaurants that are pet friendly. We brought Widget for five weeks in France last year and it was great. Oregon too. No problems whatsoever.
We will be bringing her to New England in July and then six weeks in Europe again this September. It's only $125 for the plane each way and worth it. Pet sitting can be pricey and it's sometimes difficult to find someone you can trust, not only in your home but with your pet.
You should mention that people need AC power plug converters when traveling overseas. Brookstone has a good one for all different countries. And extra converters are smart to bring. And a Mophie battery pack. Essential.
Also, do not get euros or currency in the States. Go to an ATM and get cash in your destination location as it is has better exchange rates without exorbitant fees. And don't be so sure places will take credit cards. France yes, Germany not so much, so be sure to have cash on hand, especially going to a restaurant.
Nonstop flights are the most expensive! Better to get a layover somewhere as it sometimes brings the cost of the flight down. I also disagree with the cellular vs Wi-Fi security. Cellular and roaming charges can be brutal especially oversees. Better to use Wi-Fi if possible. My husband travels 100k+ miles yearly and has never had an issue with Wi-Fi security. Even with an overseas cellular package, I always try and use Wi-Fi as much as possible or save things to view offline.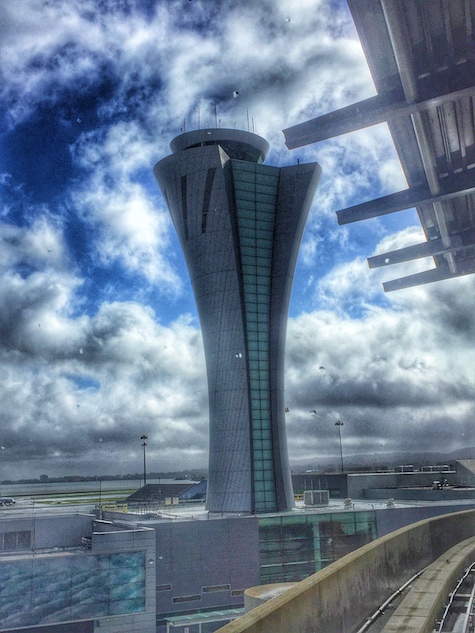 I don't agree with avoiding winter travel either. Sometimes winter can be awesome as it is slow and you can get great rates on cars, plane fare, and hotels. I don't find people more ornery in winter versus summer. Traveling can suck and delays, no matter what the season, can put the nicest person over the edge. I think that is an over-generalization.
Widget would have her little nose out of joint if we left her at home!
---
Elisa:
Mention not to bring any beverages, even sealed, unless they are purchased after going through security. Baby formula, or water needed to make baby formula, is allowed; check with your specific airline for the rules.
If your airline has it, sign up for text alerts. I was texted before I was called recently when I was in North Carolina that my plane was delayed. It happened as I was heading for the airport.
Another option from cellular service is to sign up for a Tunnel Bear account. It's a VPN service that gives users 500MB free each month. If you're a frequent traveler there are paid plans for more data.
If you're an Amazon Prime member and own an iPad or Fire Tablet, Amazon has a new feature that allows users to download Prime movies or TV shows onto your device to watch offline. I've used it and loved it!
---
Curt:
If you are a photographer:
1. Bring an extra camera battery and a charger for it.
2. Pack several SD cards. Don't trust a single card with all of your vacation photos.
3. Consider storing copies of your camera photos on your iPad using an Apple SD card reader.
Pack a long charging cable for use in your hotel room. Your phone is also your bedside alarm clock.
Consider ways to back-up your iPhone photos while on the go. There are new types of Lightning external thumb drive that are excellent but pricey.
If traveling outside the country, investigate unlocking your phone beforehand so foreign SIM cards can be used.
We just returned from a one-week Caribbean cruise celebrating a major birthday of our twin daughters. Pro tip: NEVER cruise during Spring Break! Over 1000 rowdy/raunchy kids all day, all night. Lesson learned!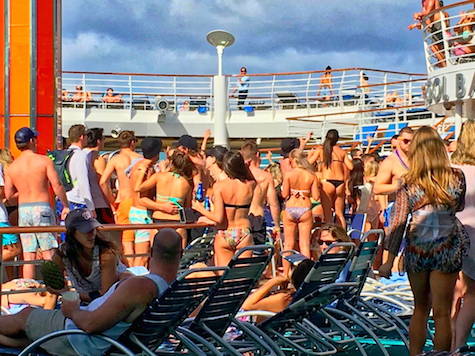 ---
Mark Sealey:
We were very struck the last time we were in London (LHR) by the extreme security that took us two and a half hours. Be prepared for anything. No liquids — and everything else had to fit into the small bags they provided. Quite en expensive and nerve-wracking experience. Also, when arriving in a foreign country, have coins and notes (bills) of that currency. Lastly, because of security checks and the hustle and bustle of it all, we found it helpful to have some sort of large neck-pull type bag into which to put everything that has to be X-Rayed, in order not to lose your shoes!
Probably applies chiefly to international travel.
---
Rich:
I always arrive at the airport early (way early some would say) to avoid any TSA line issues. I did beat this by getting a KTN (Know Traveler Number).
Always do carry on. Never check your bags unless you really have lots of stuff, and then don't travel with lots of stuff.
I bring along a small ziploc bag. Or several of them. I think the filthiest thing in hotel rooms is the TV remote control. When I arrive in the room, I slip the remote in the ziploc bag so I have don't to touch it again.
If the hotel provides real glasses in the bathroom, never use them. Search you tube for "Hotel Glasses" and you won't ever use them again either. I buy bottled water then reuse the bottles.
---
David:
When traveling by car here in our southwestern deserts, we alway make sure we have water, food, and some form of cover. A breakdown in the middle of nowhere can be a long time before aid arrives.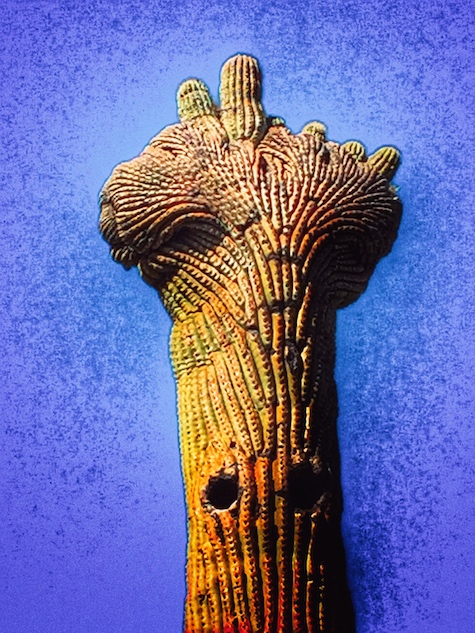 ---
Rich again:
Then I would add here in the northeast, water, blankets, and food, are essential if caught in a blizzard while driving. You also need to keep you tailpipe clear of snow if you are sitting in a snowstorm with the engine running for heat, otherwise you will die from carbon monoxide poisoning.
---
Vicki:
Use of credit cards is risky on road trips. I had my cards compromised on a road trip to southern California. Go low tech and carry cash for gas and any purchases on the road.
---
Mark C:
Belts and metal. I'm so conscious of people queuing up behind me so to get through security I try to have no coins on me, or belts or footwear with metal bits. I want to get through ASAP.
Dont pat yourself down. You know how times you'll pat yourself down to check you still have your passport and wallet. Don't! You're just telling any nefarious types where you are ripe to be pick pocketed.
Local / Foreign Currency. Don't be like me and think you can use your card anywhere. Get your destination money type before you ever get to the airport. It's a pain, but saves you money.
Tell your bank you're traveling. Tell then you are going away. Last thing you want is to be stuck in Dubai at 3 a.m. trying to find your bank's telephone number and then be stuck with a premium rate number in a foreign country. Not like that every happened to me.
Credit/Debit Card Fees. Althought they might ignore you, tell your credit/debit card companies you are going away. Last thing you want is to be stuck in an airport with a busy line and your food going cold whilst being scolded for your card being declined.
More money stuff. Know your exchange rates when going away. Again take cash but not too much. Last thing you want to do is leave your wallet in the back of a taxi.
Apps and Data. You will use public transport when away. Grab your apps and offline maps before you go. Wi-Fi is not always available nearby and at least you'll be prepared. Last thing you want is to be lost, slightly inebriated at night and trying to work out what train takes you home, and what one takes you to a different country.
Recommended Apps.
Convertzio for weights and distances (you never know).
Microsoft Translate. Point at a picture and it'll convert languages on the fly.
Google Translate. Same as above but a touch more fiddly.
Manners. The very least you can do if going somewhere foreign is to learn please and thank you. You will be amazed how far that takes you.
---
Nemo Mac User Group 2016 Summer Travel and Vacation Check List:
1. Backups — iCloud, iPad and iPhone to iTunes, then Macintosh (Time Machine and also Carbon Copy Cloner).
2. Cellular data plan monthly subscriptions and updates.
3. Spare external and internal batteries.
4. Extra cables for every device and situation.
5. Trip Advisor and Yelp, both before and during your travels.
6. Airline apps plus iPhone checking in and text alerts.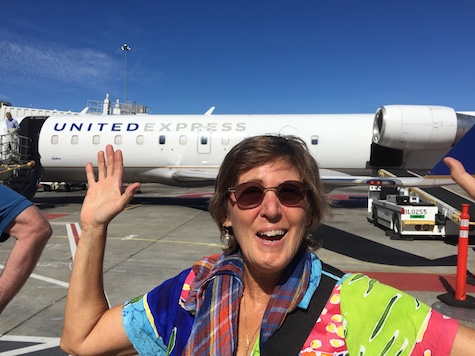 7. Bluetooth and Wi-Fi off when not being used.
8. Don't use hotel or public Wi-Fi, for security reasons.
9. Scottevest jackets and vests.
10. Earbuds and headphones.
11. AppleTV with all cables plus remote.
12. Downloaded movies, TV shows, and music, including Amazon Prime freebies.
13. Digital ebooks and audio books.
14. Foreign language translation, currency conversion, and power plug kit.
15. Maps apps.
---
Thanks to everyone who contributed. What did we miss? Read the additional excellent comments below.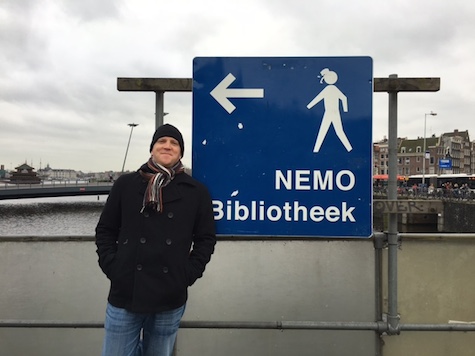 Nonstop flights are best, even if they are at awkward times of the day. You don't want to become stranded in some strange airport or city when your connecting flight is cancelled or postponed by hours. See luxury thailand vacation packages for a safe and relaxing experience.