Thule Atmos X3 for iPad Air 2
Thule
Price: $70Â U.S.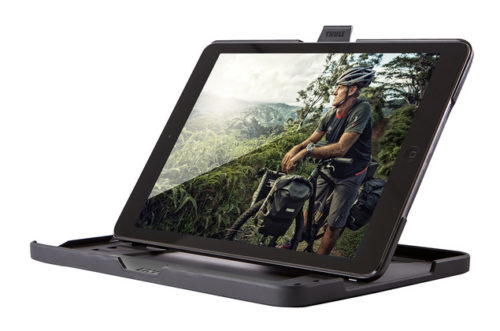 A few months ago I learned that Thule, a company I always knew for cycling gear, makes iPhone and iPad cases. I ordered a case for my iPhone 6 and loved it. When I decided to get an iPhone SE I didn't have to think hard about a case — it was a Thule Atmos. It has become my number one iPhone case. Based on my iPhone experience I was very excited for the opportunity to review the Thule Atmos X3 for iPad Air 2.
MyMac.com has published many case reviews over the years. I have written several of them. After a while, the cases and reviews tend to look the same. The case has access to ports and camera, it protects the iPad, etc. The Atmos X3 does all of that too. However, it is not your standard case, which is what makes it stand out among other cases.
First, there is no Smart Cover like design. The Atmos can cover the front of your iPad and protect it, but you have to "flip" the case over and lock it in. It is hard to describe, but fairly straightforward. To better understand check out the video on Thule's website.  To open the case up there is a tab to pull and you "flip" the case back over and snap it in to a flat position. In the flat position it is very similar to an iPhone in a case, just bigger. Pulling the tab and opening the case is not easy to do. In fact, my wife found it very difficult and decided she did not like the case because of this.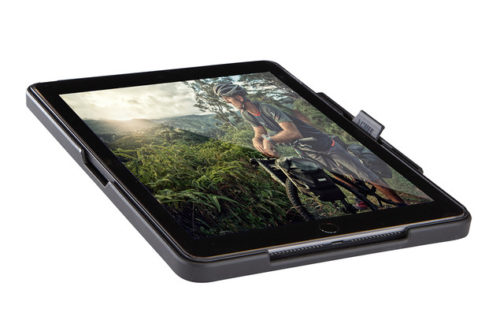 As I mentioned above, there is no flip over cover. I really like this. Every case I have had with a cover has built up oils on the inside of the cover that rub off on the screen in a strip pattern based on the folds in the cover. No oily residue from the rubbery feeling Atmos case. There is no fabric here.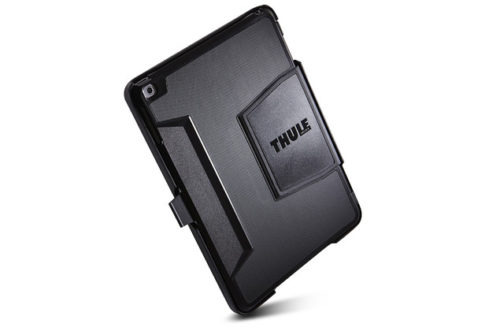 What else is different in the Atmos X3 for iPad Air 2? Like other cases you can prop the iPad up on various angles. However, the cases I have tried usually have this feature built into the cover as a slightly raised piece of fabric or indentation. It rarely feels 100% sturdy. The Atmos case has grooves built into the polycarbonate that "feet" of the case fit into. This makes for a very sturdy method of viewing or using the iPad at an angle, especially with the easel back. I really like this feature. The iPad never slips down, even if it is bumped or the surface you are resting it on moves.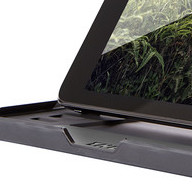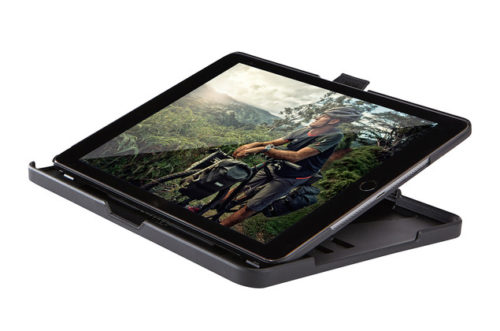 As I said earlier, the Atmos X3 will definitely protect your iPad. It is a heavy duty case without the thickness of other heavy iPad cases.
It only comes in black, which is a disappointment. The iPhones cases come in a variety of color options, and I would love to see those options in the iPad case. If you have an iPad Pro, Thule has you covered there too.
The Thule Atmos X3 for iPad Air 2 is not for everyone. Many people like the Smart Cover like feature of the screen turning on when you open the case. You don't get that here. It is a little tricky to maneuver the case from opened to closed. Plus, it only comes in black. However, if these items do not bother you I highly recommend the case. I really like it and trust it to protect my iPad.
MyMac.com Review Rating: 8 out of 10