Data Rescue ONE
Company:Â Prosoft Engineering
Price: $59 to $419, depending upon storage and subscription plan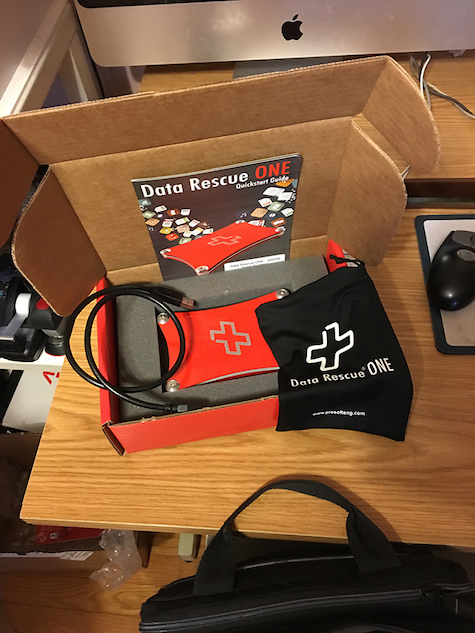 We've all been there. You know you've made the mistake of accidentally deleting files that you desperately needed; and even though you were running Time Machine backup and an off-site backup solution, you still couldn't recover the files you thought you lost.
That's where the good people at Prosoft Engineering come in. Prosoft has been creating data recovery solutions since 2002.
Prosoft's latest product, Data Rescue ONE, is unique to the marketplace because it combines their fantastic data recovery software with to a cool-looking bootable hard drive. The drives come in several capacities.
I recently received a review unit Data Rescue One 500GB All-in-One External Drive for testing purposes. I fired it up on my old 2008 iMac running MacOS 10.10.5. The iMac was originally purchased to be my production machine years ago but has been reformatted and relegated to become the family computer used by my children.
Data Rescue ONE was very easy to set up right out of the box. The drive came with a USB 3 cord and protective carrying bag. All I had to do was plug the drive in and restart the Mac holding the Option key. Once it loaded, I selected the ONE data drive and started the boot-up process.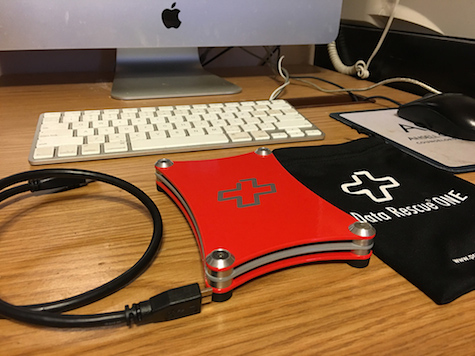 The first time I ran the software, it required a relaunch after I entered my serial number, but that didn't take long. My only gripe with this process is nowhere in the instructions was this explained, so when my iMac rebooted, I thought there was an issue with compatibility. I checked the minimum specs and rebooted. All was good.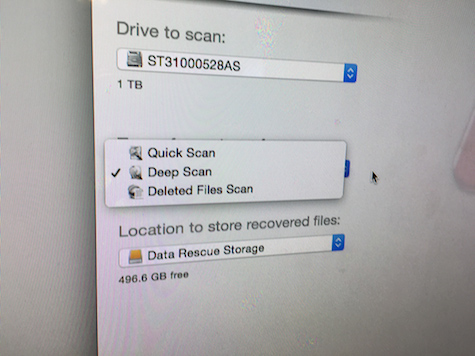 When the Data Rescue software interface opened I was presented with three simple choices:
1. Drive
2. Type of scan
3. Destination
I chose the deep scan. The scan on my 3Tb drive took just under four hours to process.
I chose to scan this older iMac to run my test for a few reasons. One was because I couldn't afford to have my main system occupied for any length of time. I had other work to do. The other reason was the Mac had been reformatted and repurposed more than once. Prior to being the household computer for the kids to use, it was also at one time my wife's iMac for three years.
I mention all this because what the Data Rescue software found was pretty remarkable. The 1Tb drive is currently using about 540 GB with its application system and files for the kids. Data Rescue found nearly 500 GB of files that could be restored. Some of the files dated from 2004.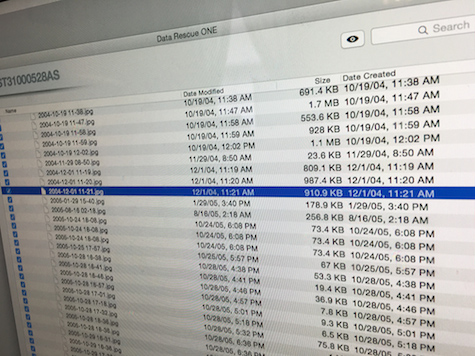 I was baffled at first. How can the software be finding files from four years prior to the time the iMac existed? Then I realized those files must be from an early Mac migration when I first got my iMac and transferred my user folder and apps from my old Mac Pro.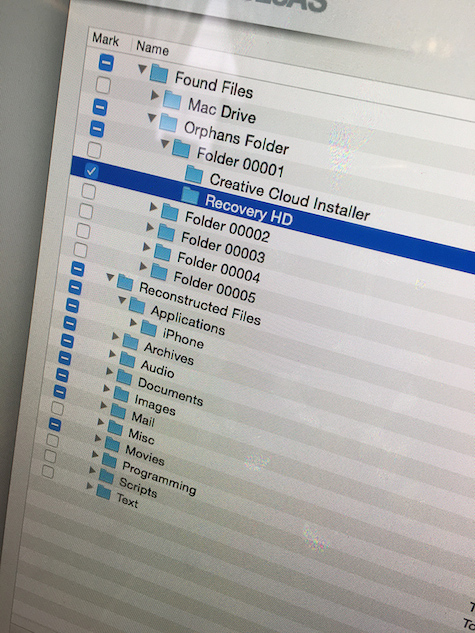 Regardless of how long ago the files were deleted from the system, this blew my mind. For testing purposes, I selected about 18 GB of various files; some MP4, MOV, A1, EPS, and .DOC, plus some old emails. All of them were restored successfully and all opened and were completely working.
Later that night I ran a "Quick Scan" on my current production iMac's 3Tb Drive (currently using one third of its capacity). As expected, the scan did not take as long – about 3.5 hours, which isn't very quick by my standards, but it is a much larger HD with twice the amount of files on it. Once again, the result was pleasing. I was able to find hundreds of long, lost, and thought to be forgotten files (163 GB).
Color me impressed!
Having used the Data Rescue utility in the past, I really shouldn't have been so surprised. The Prosoft software has saved my butt several times in the past. What I like most about this product is is the convenience Prosoft has put together for users. Now that most Macs don't come with an optical drive, it makes it difficult to boot from a CD or a USB drive to recover files. Moreover, if your system has been compromised in some way, it's even more so.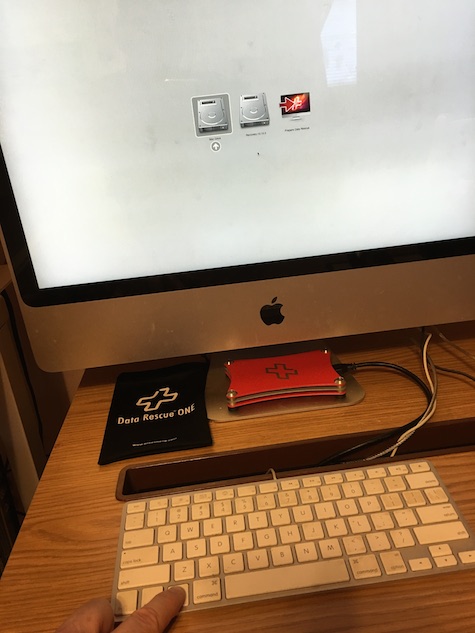 The ease of booting from the HD was fast and simple. It also has the capacity to store large groups of files moving to another system. I award the Prosoft Data Rescue ONE our highest score: 10 out of 10 perfect MyMac Review Rating. It's the best solution for the worst case scenario.