Atlas case for iPad Pro
Manufacturer: STM Bags
Price: $70.00
The iPad Pro is awkwardly large so designing a case for it is a challenge for accessory manufacturers. The Australian firm, STM has addressed this challenge with their new Atlas case. I love my iPad Pro, but it's not an item to casually carry about unprotected.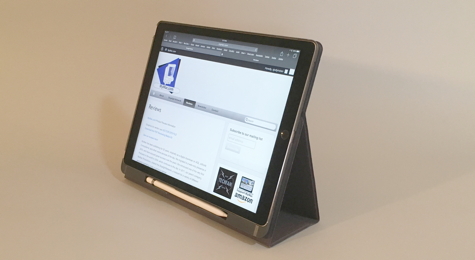 The Atlas case has a textured polyester fabric covering with a polycarbonate interior frame to securely cradle the Pro. A thoughtful touch includes a snap-in slot for the Apple Pencil. The outer surfaces are padded for safety but the iPad will likely be damaged if it is dropped on an edge or corner.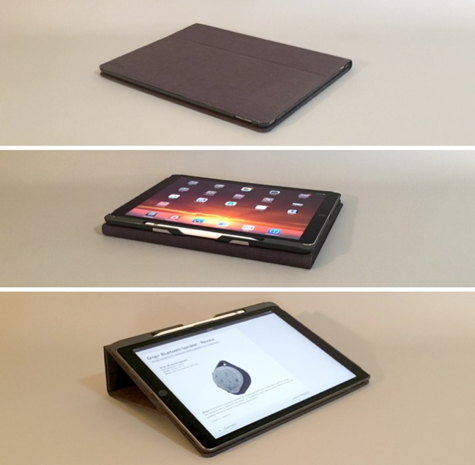 As with most iPad cases, the cover folds origami-like into a variety of configurations and uses. The cover contains magnets so that opening or closing it performs the sleep/wake function.
The Atlas case weighs 1.21 lbs (0.55kg). The iPad Pro in the Atlas case weighs 2.15 lbs (.98kg). The case nearly doubles the weight of the Pro. I'm not sure this additional weight can be reduced much because of its size. I find it awkward to hold my Pro in this case for any length of time.
The workmanship and materials are first rate. The configuration versatility is excellent for many typing and viewing purposes. The weight is a problem for me but I need to protect my investment. I'm sure STM had the same concerns. Their solution is good and if you don't hold your iPad Pro for extended periods of time, the well-made Atlas is a good choice and value.
MyMac Review rating is 8 out of 10.