Parallels Access
Manufacturer:Â Parallels
MSRP $19.99 per year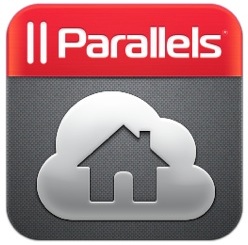 We've all been there, you left for the office or class and you have that one file you need on your desktop or laptop that is sitting at home. Possibly you just want to do some web browsing at work that, well, you really shouldn't be doing while at the office. Parallels Access may be your best solution for these problems. A lot of us know there are many ways to remotely access into your PC or Mac from your mobile device, but I've got to say this is one of the best I've used.
Let's start with the set up process. It's as simple as installing the desktop app and the installing the iPad or iPhone app. When you purchase Parallels you'll at the same time set up a account, and because you have said account there are no complicated router settings to change and and far less hair to pull out. It's very nice.
The biggest advantage to me might be some people's disadvantage. You can only remote into your traditional desktop/laptop from an iOS device. I see this has a huge advance because this lets Parallels create software for iOS that is optimized for the small screen of an iPhone or a slightly larger screen of an iPad. When the app is launched you are first greeted by icons that reperesent the laptop or desktop computer that you have Access installed on. I had the choice between my MacBook Pro or my iMac.
Once you've selected the machine you are brought into what looks like Launchpad on OS X. You know, that feature you never use that Apple was very excited about just a few years ago. On an iOS device this interface is a very useful way to launch Mac apps. Trying to hunt and peck at tiny icons on OS X is no more thanks to the inventive way of navigating around your desktop. Once you open one of your desktop apps, you see only that app on your screen. The resolution can be optimized for either the iPad or the original resolution of the Mac if you so choose.
I've had the pleasure of using this on my brand new iPad Pro. This has been a real treat because you've got a nice large 12 inch screen that is more than 1080p as well. You are able to get a really great full screen view of the Mac that you are remotely controlling. When you add an accessory like Apple's iPad Pro Keyboard, which works perfectly with Access, it almost feels like you're using Mac OS X on your mobile device. Everything is there that you would expect, including double clicking, right clicking, and copy and paste. There is even a file manager that will let you browse all of the files that are located on your selected OS X machine right on your iOS device. It is a much nicer interface that is designed around the iOS experience rather than forcing you to mouse around on your touch screen.
Parallels Access is a subscription which will turn a lot of people off. Access will set you back $19.99 per year. When you think about it, $20 for a year of this service is totally worth it. The software that they have put together is great and it works exactly as they have advertised. There are many free options to do exactly what Parallels Access is doing. After trying a few of them in the past for different needs here and there they all have their different issues — from odd setup processes that require you to open ports on your router, or even worse you are bombarded with ads or sales people calling and emailing you to upgrade to their paid version. Access is easily the best product to remote from a iOS mobile device to your Mac at home or at the office.
Parallels offers a free trial period of Access, and if this something you've been looking to accomplish I would highly recommend giving it a shot.
MyMac Review rating is 9 out of 10.