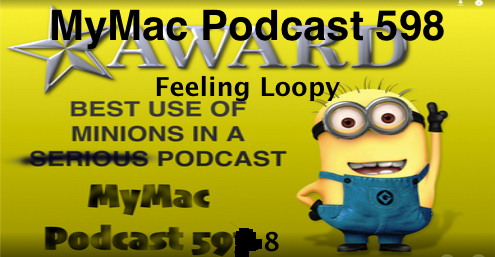 One day before the next Apple event and Gaz and Guy spend some time talking about what might be coming up. Then a completely different topic about how (or why) iOS could be the next big desktop OS for Apple…wait. What?
Download the show here
RSS Feed for your podcast app
Subscribe in iTunes
Links:
MacStock Expo codes: mymac20off (good through March and mymacbonus10 (only for the first ten people) and yes you can combine them.
Guy's App Pick: Need a photo or image editor but don't want to spend a lot of money on photoshop? How about zero dollars? As long as you don't need adjustable bezier curves, check out Pixlr, an online editor.
Gaz's App Pick: Took Mrs G to London on Saturday as it was our 28th Anniversary, we know London and where to go but I tried out an App called London Official City Guide By London & Partners Ltd. Found it quite good so if your taking a trip to London certainly check it out, it's free.
Contact / Follow Us:
Guy@mymac.com
MacParrot on Twitter
Gaz@mymac.com
GazMaz on Twitter
GuyandGaz on Twitter
Feedback@mymac.com
Skype +1 Area code  703-436-9501