Rebel BT On-Ear Headphones EM-JH101-BK
House of Marley
Price: $70 U.S.
Available in three colors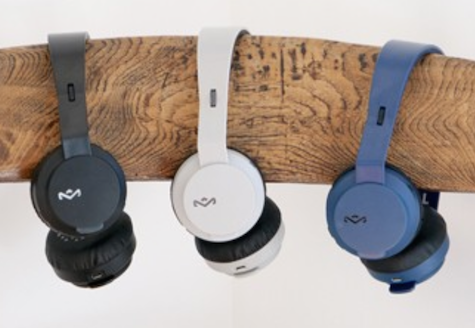 The Rebel Bluetooth Headphones allow you to listen to music from a mobile device wirelessly. The audio quality is not perfect but it is resonant and clear. My guess is that most consumers will find the sound perfectly acceptable. The middle range and bass are warm and luxurious, a real treat in a $70 set of BT over the ear headphones.
Once you get above the middle, however, the quality declines to the point where it's acceptable but hardly noteworthy. Still, expecting audiophile quality from $70 BT headphones is like buying one lottery ticket and expecting to hit the jackpot on your first try. If your expectations are unrealistic, you will be disappointed.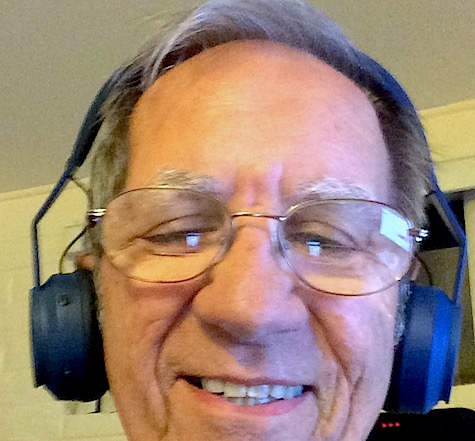 I used these headphones to listen to a variety of music on Pandora streaming through an iPhone 5s. The phone's BT settings recognized the headphones quickly and I was able to pair them with little hassle, but here is where Marley should make some improvements. The same button used to start pairing is also the power button to turn the phones on and off. Lightly touch the button once and hold it a few seconds and it begins to flash blue, indicating it is beginning the pairing process. Press it again and hold it down and the bottom turns blue and red, turning the headphones off with a light beep. Press this button too hard, as I did in the beginning, and it gets stuck below the frame that houses it. Be gentle.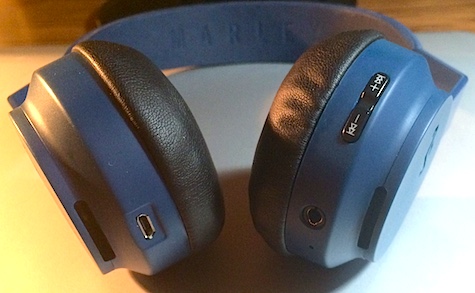 A much better design would have included a separate on/off button and another button for pairing. If you're new to Bluetooth anything, you will find Marley's instructions useless because the print is not readable without a magnifying glass. The fonts are smaller than ants' whiskers. What's the point, Marley?
After pairing the Rebel once on my iPhone, it automatically reconnected each time I turned them on in the future. Bluetooth wireless phone call audio sounds very good in both directions.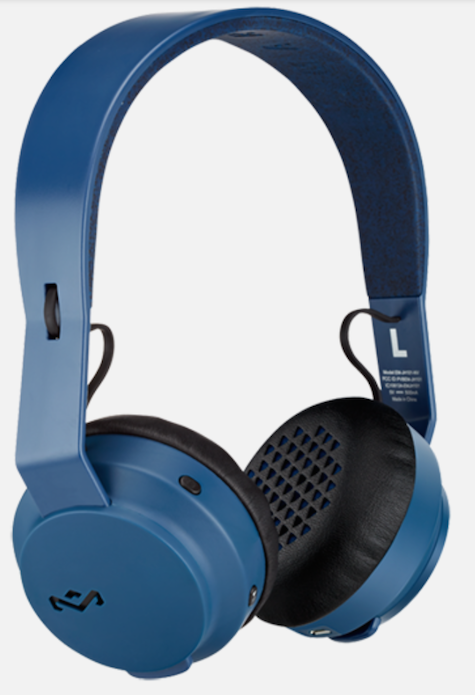 Once the headphones are charged up you can listen to music uninterrupted for eight hours. I was able to walk from my office to my livingroom, a distance of about 25 feet, without losing the signal.  The comfortable padded ear cups  make extended listening a pleasure. If you're doing something boring like washing dishes, the Rebel headphones will take some of the drudgery out of your task. There are volume control buttons and a separate mute button on the headphones.
The Rebel BT On-Ear Headphones EM-JH101-BK comes in blue, gray or black. An audio cable is included if you want to listen with a wired connection but the sound is vastly improved with Bluetooth.
MyMac Review Rating is 7 out of 10