IEM500 Studio Grade Dual Dynamic Driver In-Ear Monitors
Puro Sound Labs
$110 U.S.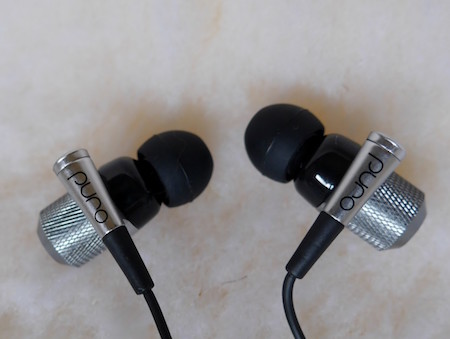 Striking the perfect balance between sound, safety, and design, Puro Sound's IEM500 delivers studio-grade sound and protects your hearing without ever compromising the listening experience. With the IEM500's immaculate soundstage, I discovered parts of my favorite music I never knew existed. Listening to music hasn't been the same since I discovered this terrific in-ear headphone.
Crystalline vocals and rich bass combine to provide the most natural sound I have ever heard in an in-ear monitor. With most IEMs, bass frequencies often drown out the vocals, forcing you to increase the volume and threaten the health of your hearing. Puro achieves this delicate balance with dedicated woofer and tweeter drivers, giving you the best of both worlds at safe volume levels.
Crafted from lightweight aluminum and high-density plastic, the IEM500's futuristic look also serves a functional purpose: the knurled metal body makes inserting and removing the earphones from yours ears very easy.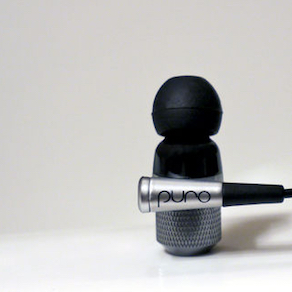 Getting the perfect seal with ear tips is key with in-ear monitors, and Puro provides five different sized silicone ear tips, ensuring a perfect fit for everyone. Once I found a comfortable size, all ambient noise on planes, buses, and the subway were reduced to a whisper. Phone conversations sounded terrific and the in-line microphone is highly sensitive. My only suggestion for the IEM500 is the addition of a volume control on the one button remote.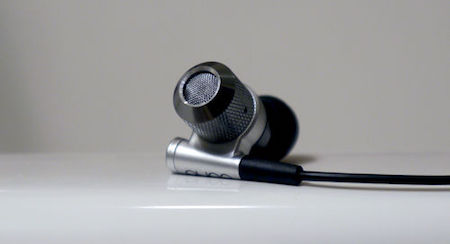 Puro excels at delivering affordable products that sound great and protect our hearing. The IEM500's combination of design, performance, and value makes me excited to listen to music. What more could a listener want?
MyMac Review Rating is 9 out of 10.
Bonus: Audio link to podcast version of this review. Thanks to Mark Chappell for hosting it. Click on the orange triangle play button at the bottom of the new page that opens.