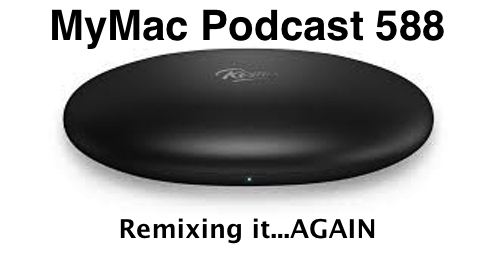 Gaz and Guy speculate about the future of iOS by talking about a unique version of Android from a company called Jide. What the fork?
Download the show here
RSS Feed for your podcast app
Subscribe in iTunes

Links:
Jide Remix Mini
http://www.jide.com/en/mini
Amazon
Guy's App Pick: Wordfence for WordPress. Free! Shows real stats like who's logged in and so forth. Easy to block IPs from people trying to do bad stuff. Paid version adds cool stats beyond just the stuff that's free and includes ways to block entire countries if that's what you want to do.
Gaz's App Pick: One thing that I still use and actually has a few nice touches which I also utilize, yes for you long term listeners you'll know that I've mentioned before but I do like the program and that's Hazel over at Noodlesoft, I think we have to make sure that new users to the Mac don't just stick in the Mac App store because there is a myriad of great software NOT sold through the Mac App Store. And we don't want these guys to disappear do we DO WE.
It's $29 go over and take a look at what this can do but its basically in their words, Automated Organization for your Mac. They have a trial version so give it a go first.
People's Pick: Serenak Assassin
Have you ever wanted to be able to deal with all your Cloud Storage accounts at once? Wished you could just go to one place and see them all like they were disks in the sidebar of the Finder?
Well I found a free service that goes a pretty good way to doing that.
It's called MultCloud.com and it is a web service (no apps unfortunately) that allows you to connect and manage your Cloud accounts uploading/downloading/moving files between them etc.
I have to say it looks impressive – it doesn't cover every service and I don't see any way to add anything not on their list – I can't connect my free 50GB MEGA account for example – but it does cover an impressive array, including several I had never heard of and so promptly signed up for! – More FREE cloud spaces for me… Hoard up them internet GBs people… 😀
One of the advantages of this should be that I can turn off some of the syncing services on my laptop – a lot of my accounts are just used for backup storage or accessibility purposes I can use one of my big accounts to sync and move stuff around at my leisure… that saves clock cycles and RAM on the desktop… and more importantly battery on the laptop…
So if (like me) you have a disgusting collection of cloud space and want to handle managing it a little better this service could be for you.
Not so much a pick, but a tip for those who have the iPhone 6S or 6S Plus. Inside any app, including the phone app while in a call, if you Force Touch the left side of the phone, and slide to the right, it invokes the app switcher. If Apple can, as I've seen in some patents, integrate the Touch ID sensor to the screen, the home button might be a thing of the past. Cool feature that I found today. Keep up the…whatever it is you call this thing you do.
Contact / Follow Us:
Guy@mymac.com
MacParrot on Twitter
Gaz@mymac.com
GazMaz on Twitter
GuyandGaz on Twitter
Feedback@mymac.com
Skype +1 Area code  703-436-9501